Job Vacancy UP TO $45HR* & SIGN ON BONUS* Automotive Technician / Mechanic Christian Brothers Automotive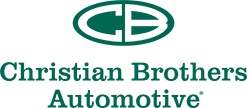 Job title: UP TO $45HR* & SIGN ON BONUS* Automotive Technician / Mechanic

Company: Christian Brothers Automotive

Job description: Company Description
Christian Brothers Automotive

America's Number 1 Automotive Repair Franchise
WE OFFER:
WEEKENDS OFF TO SPEND TIME WITH FAMILY
*TOP PAY UP TO $45 PER FLAT RATE HOUR FOR TOP TECHNICIANS
*SIGN-ON BONUS FOR THE MOST SKILLED TECHNICIANS AVAILABLE
*EMPLOYER SUBSIDIZED HEALTHCARE BENEFITS
RETIREMENT BENEFITS AVAILABLE
PAID VACATION AND HOLIDAYS
ON-GOING TRAINING AND CAREER ADVANCEMENT
TOOLBOX RELOCATION ASSISTANCE
Our small company culture is great and our mission is simple: to create an uncommonly great experience for customers in need of auto service and repair. Christian Brothers Automotive was founded in 1982 on the principles of honesty and integrity. Each location seeks to put customer service first. All locations are equipped with manufacturer-level diagnostic equipment in the shop, with lobbies that are designed to be welcoming and comfortable for guests. We enjoy providing the highest level of customer service while maintaining those original principles. We're excited to find the team member who will provide this experience to the guests
Job Description
Job Title: Automotive Technician / Mechanic


Responsibilities include, but are not limited to:
Communicate cause and correction for customer concerns regarding their vehicle.
Perform a wide range of automotive repairs.
Review TSB's and other service recommendations and translate to customer needs.
Honestly assess vehicles and document detailed recommendations of necessary repairs and manufacturer's maintenance recommendations.
Address all customer concerns.
Complete full, accurate, and honest digital courtesy inspections.
Communicate with service staff and customers (if needed) regarding the vehicle.
Maintain professionalism.
Keep shop in clean, working order.
Master MFG level diagnostic tools (MFG scantools and subscriptions provided by CBA)
We are looking for technicians who are energetic, upbeat, and have a positive attitude. The technicians we are looking for have to seek out solutions to tough problems with a strong passion for doing what's right for our customers.
Qualifications
A well-qualified automotive technician / mechanic applicant possesses the following:
Strong communication skills
Positive attitude.
Aptitude for learning additional skills and processes.
3+ years of experience as a professional automotive technician.
Capable of diagnosing and repairing all makes/models of vehicles.
Ability to Flag 40+ hours per week.
Desire to serve customers.
Prefer experience with all makes and models.
Dealership diagnostic equipment experience a plus.
Current ASE Certifications and/or willingness to obtain ASE Certifications is a plus.
Physical Requirements:
The physical demands described here are representative of those that must be met by any applicant in order to successfully perform the essential functions of this job. While performing the duties of this job, an automotive technician / mechanic must:
Occasionally lift and/or move over 50 pounds.
Be able to work with tools on vehicles lifted above their head.
Work in tight spaces as dictated by the vehicle's needed repair.
Have the needed dexterity in order to efficiently use hand-tools
Walk/stand for the majority of the workday.
Drive manual transmission vehicles.
Keep a brisk work pace in a high-volume environment.
Efficiently navigate a computer.
Additional Information
All of your information will be kept confidential according to EEOC guidelines. Christian Brothers Automotive is an Equal Opportunity Employer. Christian Brothers Automotive locations practice "At-will" employment practices where allowed by applicable law. Christian Brothers Automotive is a franchised organization with each location owned by a licensed franchisee. All interviewing and hiring is conducted by the individual franchisee.
#PIQ
*May not be available at all CBA locations in Austin, TX. Benefits provided will be determined by each location.

Expected salary:

Location: Austin, TX

Job date: Thu, 29 Sep 2022 22:57:42 GMT

Apply for the job now!