Job Vacancy Transportation Service Technician Lake County Schools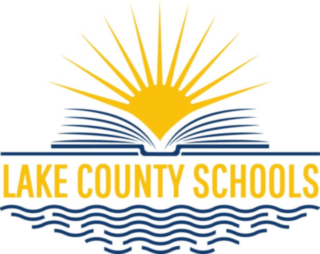 Job title: Transportation Service Technician

Company: Lake County Schools

Job description: Woodland School District 50 is an Equal Opportunity Educator/Employer. We are committed to building a culturally diverse workforce and educational environment by hiring individuals who support and contribute to the diversity and excellence of our student and academic programs through their teaching and service to our students, parents and the community we serve.
If you welcome inclusion, equity and diversity, have an unwavering commitment to the success of all students, embrace and celebrate the individuality of our student population with respect to race, ethnicity, and economic status, and seek to celebrate the cultures that contribute to making our district so rich, please join our team! Minority candidates encouraged to apply.
Position Title: Transportation Service Technician
Applicants are instructed to address in their application/resume their experiences directly related to each section noted in this posting.
Date Posted: September 5, 2023
Location: Transportation
Date Available: October 14, 2023
Description: Under the direction of the Director of Transportation, this position coordinates the service and maintenance of all district owned and leased transportation vehicles and assets to ensure an effective, efficient, safe and smooth running system for all students and schools. This position also assists with traffic direction and campus logistics.

1. License:

A. Required – Valid CDL IL State Driver's license with an Illinois School Bus Drivers Permit and all applicable endorsements for the type of vehicle being driven. Also requires passing the IL State or DOT medical examination, federally mandated drug/alcohol screen, and a criminal background check.
2. Education:

A. Required – High School Diploma or Equivalent
3. Experience:

A. Required – Three (3) years experience in pupil transportation operations and/or logistics. Excellent driving record with no license suspensions, DUI convictions or illegal drug use involvement B. Preferred – School Bus mechanical or troubleshooting experience
ESSENTIAL PERFORMANCE RESPONSIBILITIES: * Coordinate the regular service, scheduled maintenance, and troubleshot repairs within the lease requirements and expectations with the appropriate vendor as assigned. Report all required incidents and articles to the appropriate vendor.
Remove, change, and perform installation of two way radioes, antennas, and cameras on school buses when required and/or during the transition of lease terms when buses are returned to the appropriate vendor as prescribed in the District's lease agreement.
Assist in the shuttling or arranging for transportation of vehicles for the purpose of maintenance, warranty recalls or repairs, collison or damage repair in accordance with the District's lease agreement.
Maintain organization and cleanliness of transportation parking facilitates.
Perform daily and regular minor repairs as permissable by the appropriate vendor and in accordance with the District's lease agreement. This may include changing light bulbs, adjusting mirrors, and vehicles seats to assist in facilitating the continued use of the transportation vehicles.
Maintain vehicle fluids to include antifreeze, washer fluid, and applicable components to fulfill adequate and full levels of all fluids in compliance with the District's lease agreement and in accordance with manufacturer standards and recommendations. Re-order applicable fluids as needed.
Maintain inventory of related supplies to repair, replace, or recycle the District's vehicles' components in accordance with the manufacturer standards, warranty, and lease compliance responsibilities. This includes District tools and asset used to perform said repairs or maintenance.
Maintain a record of all maintenance repairs and reports applicable to the transportation vehicles and report to the appropriate vendor as prescribed in the District's lease agreement.
Provide assistance and troubleshoot with vehicle breakdowns and report to the appropriate vendor in accordance with the District's lease agreement.
Perform opening or closing duties to include visual inspection of the property and assets, activate or deactivate building alarm, and activate or deactivate power to applicable fueling stations.
With the approval of the Director of Transportation assist in starting vehicles in sub zero conditions.
During inclement weather provide snow clearing from walk way areas to/from all transportation parking facilities and buildings.
During inclement weather provide snow plowing for all transportation parking facilities in cooperation with Buildings and Grounds to ensure the best possible access and employee safety and vehicle operation.
Performs such other tasks and assumes such other responsibilities as assigned by the Director of Transportation.
OTHER PERFORMANCE RESPONSIBILITIES: * Creates and maintains procedures of each job duty to be incorporated into a Department Procedure Manual.
Assist in other areas as needed.
Complete other duties as assigned.
KNOWLEDGE, SKILLS AND ABILITIES: * Possesses a solid understanding of the role and responsibility to help ensure the greatest level of vehicle compliance and safety.
Ability to interpret, apply and explain all applicable policies, laws and regulations regarding the transportation lease mechancial and maintenance responsibility to staffs and applicable offices.
Ability to read and comprehend complex written materials such as bids, state and federal regulations, etc.
Ability to communicate in a clear and concise manner. Communications may be in the form of verbal, written and presentation formats.
DISTRICT CORE COMPETENCIES: * Support the establishment of mutual respect and equal human dignity across the entire school community.
Welcomes inclusion, equity and diversity.
Have an unwavering commitment to the success of all students.
Understanding that your identity may be different than students, parents, and staff, you are willing to put those differences aside for the success of all students.
Regardless of the identities of students, staff, or parents, works collaboratively to build a successful relationship with them.
Willingly anticipate, identify and adopt change.
Engage in all job-related interactions and activities, with contacts from within and outside the District, in a courteous and professional manner.
Communicate with styles that are approachable and respectful.
Participate in professional development and training to become more effective and efficient.
Take initiative to manage multiple tasks.
Effectively organize work to be as productive as possible.
Technical: Must have exemplary organization skills, and exemplary written and verbal communication skills. Must be detail orientated. Advanced knowledge of spreadsheet and database applications, data query tools, word processing software, electronic mail and Internet search tools. Working knowledge of relational database design principles and standard system practices regarding use of production and test environments preferred. Working knowledge of transportation management principles and practices in all transportation programs.
Interpersonal: Must have strong customer service skills. Must be able to maintain employee confidence and protects operations by keeping personnel information confidential. Must be able to work collaboratively with a team, must be able to make difficult decisions that impact the Transportation Department and staff, must be able to work harmoniously with employees, administration, etc. Must exhibit sound judgment in dealing with people and duties. Must have strong organizational skills. Must be able to have positive interactions with a diverse population. Must also be self-directed and work with minimal supervision. Must have the ability to establish and maintain positive, effective relationships with parents, staff, colleagues, and members of the community.
PHYSICAL DEMANDS:
Manual Dexterity: Work requires definite skilled and accurate physical operations requiring some closely coordinated performance.
Physical Effort: Work requires handling average weight materials or equipment, but not for sustained periods. Travel to schools and seminars as needed.
Working Conditions: Some exposure to definitely disagreeable elements.
TERMS OF EMPLOYMENT: 8 hours per day, 260 days per year / 12 month position
SALARY RANGE: $25.33 per hour minimum
EVALUATION: Conducted yearly
HOW TO APPLY: Internal applicants should apply online and attach a resume to the online application. External applicants should apply online and attach three letters of recommendations and resume to the online application www.dist50.net.
All applicants must be willing to interview in person and demonstrate skills through a situational analysis. Applicants will be contacted within three weeks if invited for an interview. Minority candidates are encouraged to apply.
Further information regarding this position may be obtained by contacting:
CONTACT PERSON:

Dawna Choe

Director of Transportation

[email protected]

847-856-3642
APPLICATION DEADLINE: When filled
Woodland School District 50 is an Equal Opportunity Employer with established policies prohibiting discrimination on the basis of race, color, creed, religion, national origin, sex, sexual orientation, age, ancestry, marital status, arrest record, military status, order of protection status, unfavorable military discharge, citizenship status provided the individual is authorized to work in the United States, use of lawful products while not at work, being a victim of domestic or sexual violence, genetic information, physical or mental handicap or disability, if otherwise able to perform the essential functions of the job with reasonable accommodation, pregnancy, childbirth, or related medical conditions, or other legally protected categories. The Associate Superintendent of Educational Services (847-596-5631) addresses questions regarding student discrimination and serves as the Districts Title IX Coordinator, and the Executive Director of Human Resources (847-596-5640) answers questions concerning employment discrimination.
EP1-FY24-2227
Powered by Aspex Solutions – AppliTrack, Applicant Tracking for Educators. Online Job Employment Applications, Web Based Employment Applications for School Districts and Educational Institutions – You can also view at www.k12jobspot.com. K12JobSpot is a site that has thousands of teaching jobs – all from AppliTrack school districts.

Expected salary: $25.33 per hour

Location: Gurnee, IL

Job date: Thu, 07 Sep 2023 01:07:59 GMT

Apply for the job now!