Job Vacancy Transportation Coordinator Arvato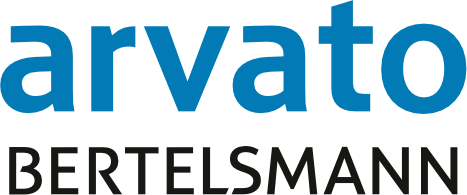 Job title: Transportation Coordinator

Company: Arvato

Job description: We're on it!

Arvato offers you one of the most dynamic work environments you can imagine. We are growing, innovating and we solve the challenges of our clients around the world every day. How do we do it? With our global team of 17,000 colleagues at 87 locations in over 17 countries and our special spirit: We're on it! As a strategic growth partner for our clients, we use cloud-based e-commerce and IT platforms as well as state-of-the-art automation technology to realize complex, global supply chain solutions.
We're on it. working at Arvato.

Arvato offers you one of the most dynamic work environments you can imagine. With a digital, entrepreneurial, and agile mindset, 17,000 colleagues at 87 locations in over 17 countries are making our vision a reality: We want to be the most client-oriented international supply-chain company with the strongest focus on people and technology.
We are a global team player.

We grow, we innovate, we master the challenges of our clients all over the world every day. How do we do it? With our special spirit: on it. For us, that means: We are on the move. We get involved where we are needed. We support each other. We think, change, and find solutions; so that together we can give our best every day.
If you have speed, personal responsibility, innovation, and teamwork in your DNA and want to work in a future-proof industry, only one question remains: Are you on it?
Department: Carrier Management Direct Manager: Sr. Manager of Transportation

Area Position Oversees: Transportation FLSA: Non-Exempt
Job Responsibilities
Work with carriers and customer requirements to ensure on-time delivery of orders in the most cost effective manner. Prepare shipment and paperwork for Domestic and International shipments and schedule pickups with the carriers. This role will also include track and trace functions through time of delivery including POD entry and, if needed, exception management. The ability to interact professionally with carriers and customers, via phone, email and in person, is a must.

Perform all data entry for shipping document creation and carrier assignment
Document, update and follow procedures and quality processes
Use Arvato tools and Carriers to obtain rates, check transit time and generate paperwork
Communicate with carriers and customer for shipment updates
Contact carriers for pickup of orders via phone, email or web-site
Managing the cargo claims towards our carriers
Responsible for accurate reporting and tracking of shipments, as well as exception management follow up, in internal databases and excel spreadsheets
Monitor and adhere to customer requests and vendor specific requirements
Aid all facilities and personnel with requests and issues
Communicate any work related issues to the Supervisor, Manager or appropriate authority
Education and Experience
Transport experience preferred (but not required)
High School Diploma or equivalent required
2-3 Years administrative support experience or education in a related field
Self-motivated to work independently with minimum Supervision
Team Orientated
Technical Skills or Abilities
Experience with carrier tracking tools and portals
Excellent verbal/written communication skills
Strong interpersonal skills
Excellent knowledge in Microsoft Office applications, especially Word and Excel
Knowledge of SAP systems preferred (but not required)
Knowledge of the documentation of shipments
Ability to multi-task in a fast paced environment
Physical Requirements
Standing, sitting, or walking for extended periods within a warehouse or office environment.
Sitting at a computer desk for extended periods of time within a warehouse or office environment.
Benefits/Perks
401K with company matching 6%, vested after 1st anniversary year
Medical, Dental, Vision, Health, Life Insurance, Short-term and Long-term disability
Flexible Spending Accounts
PTO that includes 8 company paid holidays
Available legal assistance (prenups, wills, child support, divorce, etc.)
Discounts for entertainment and travel across the US (theme parks, cinema, hotels, flights, etc.)
Tuition reimbursement
In-house university with access to 500+ online courses (excel, human resources, management, etc.)
Access to 3rd party resources (childcare assistance, family therapists, transportation assistance, etc.)
Monthly engagements that sometimes include free meals (Chick-Fil-A, pizza, snacks, etc.)
Schedule or Shift
Day Shift; flexibility to work overtime, adjusted hours, or occasional weekends as needed.
Travel Requirements
None
Ability to Commute or Relocate/Location Address
Standard General Security Roles and Responsibilities
Understand and adhere to policies, guidelines and procedures pertaining to the protection of Information Assets, integrity of customer transactions, proper and ethical utilization of access privileges and resources provided to perform the role. Fully comply with all provisions of the Company Code of Conduct, Use of Company Computer and Use of Communications Systems, and Telephone/Mobile Device Use Policy.
Protect company assets, systems, proprietary and confidential information in accordance with Arvato Confidentiality policy and Corporate Information Security Policies and Procedures.
Proactively report actual or suspected vulnerabilities, security incidents and breaches in the confidentiality, integrity, or availability of Information assets as per the Company's Incident Reporting Process.
Process personal data, client data and employer business specific data in accordance of Personal Data Protection Act, in compliance with the CCA and in accordance with employer´s Work Procedure Rules, IT and Data Protection and other guidelines provided by employer.
About our company:

Arvato – the spirit of solutions!
We at Arvato provide a comprehensive range of services and solutions to our business partners in the consumer electronics, high-tech, telecommunication, networking and industrial sectors. With more than five decades of experience and our global footprint we create value for our customers and ensure that they are well equipped for the challenges of their markets.
Arvato is a part of Arvato AG/ Bertelsmann, an internationally networked outsourcing provider. More than 65,000 employees design and implement solutions for all kinds of business processes across integrated service chains, for business customers from around the world. Its portfolio includes all services related to the creation and distribution of printed materials and digital storage media, as well as data management, customer care, CRM services, supply-chain management, digital distribution, financial services, professional and custom IT services, and the direct-to-customer distribution of educational media. Arvato is a wholly-owned subsidiary of Bertelsmann SE & Co. KGaA.
Arvato is an Equal Opportunity Employer and values the array of talents and perspectives that a diverse workforce brings. All qualified applicants will receive consideration for employment without regard to race, national origin, religion, age, color, sex, sexual orientation, gender identity, disability, or protected veteran status.
Company: Arvato Digital Services LLC
Country: United States of America
State/Region: Kentucky
City: Louisville
Postal Code: 40165
Job ID: 263642
Date: Aug 31, 2023
Location:
Louisville, KY, US, 40165

Expected salary:

Location: Louisville, KY

Job date: Sat, 02 Sep 2023 02:44:32 GMT

Apply for the job now!