Job Vacancy Territory Support Specialist – Business Development Manager Hulcher Services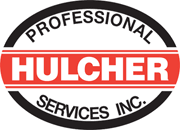 Job title: Territory Support Specialist – Business Development Manager

Company: Hulcher Services

Job description: Job description
General Summary: This position is responsible for prospecting, identifying, and securing opportunities by selling diversified services and equipment within railroad customers and industries that are rail served in a dedicated territory.
Positions reporting to this position: None
Duties and Responsibilities.
New customer development, account maintenance, and growth of revenue in assigned territory; pursue diversification opportunities.
Research, measure and assess customer needs.
Coordination of sales activity with operations staff in order to ensure service is delivered in timely, complete, and profitable basis.
Communicates with customers on job sites and other locations to ensure satisfaction.
Maintain comprehensive knowledge of marketplace, (i.e., railroad industry, environmental services industry, economy, competition) in assigned territory.
Drive business opportunities through completing bids, securing subcontractors, rental equipment, provide pricing recommendations to Estimating as needed for proposal completion, and securing purchase orders for payment.
Compliance to all company policy and procedures regulations including safety.
Support major business account plan strategies through collaboration and coordination with National Account Managers, Marketing, and operations.
Maintain bids, potential opportunities, sales funnel, and customer contact information within the CRM.
Performs other incidental and related duties as required.
JOB QUALIFICATIONS (refers to job, not incumbent):
Educational Requirements: High School graduate or equivalent.
Required Certification/Licensure: Valid Driver's License with a clean driving record
Experience Requirements: Previous related outside sales experience in account management and growth.
Knowledge/ Skills:
Strong ability to effectively communicate technical information to all types of people, both verbally and in writing; ability to multitask; strong communication, decision-making, analytical, problem solving and interpersonal skills.
Strong ability to prospect sales
Satisfaction for the customer and company
Ability to influence people and negotiate
Ability to close business sales and demonstrate results
Ability to coach and team build
Proficient in Microsoft software Outlook, Excel, Word, Power Point, and Dynamics CRM.
Travel: Must be willing to be 24-hour on-call availability. Must be able to travel within your assigned territory including some overnight stays in the territory.
Position Interacts With (indicate internal and external contacts):
Company and subsidiary company staff and management; customers and potential customers, contract staff, contractors, subcontractors, suppliers and vendors.
Powered by JazzHR

Expected salary:

Location: Hudson, WI

Job date: Mon, 22 Aug 2022 01:46:09 GMT

Apply for the job now!