Job Vacancy Telecommunications Technician Trainee County of San Diego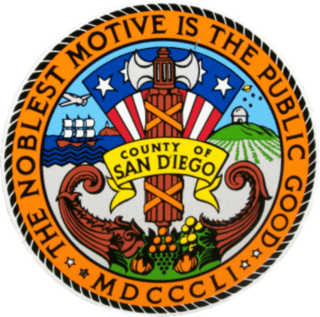 Job title: Telecommunications Technician Trainee

Company: County of San Diego

Job description: Job Summary
Are you experienced in working with electronics? Do you want a career in the telecommunications field? If so, the Sheriff's Department is seeking candidates for Telecommunications Technician Trainee!
THIS POSITION IS ELIGIBLE FOR APPOINTMENT AT STEP 1, $56,326.40 annually.

County employees are subject to the County Promotion Rule for step placement in accordance with Comp Ord 1.3.5.
This is a series recruitment that will close on Friday, September 22, 2023.
ABOUT THE POSITION

This position will perform installations, maintenance, diagnoses, construction, and services to a variety of telecommunications equipment to include large public safety land mobile and microwave systems.
Click to review the complete job description, including minimum qualifications, examples of duties, working conditions, etc.
DESIRABLE TRAITS

Communicates Effectively, Knowledge Worker, Customer Focused, Values and Respects Others, Drives to Excel, Teamwork and Collaboration, Continuous Learning, Demonstrates Ethical Behavior, and Supportive of Change
MINIMUM QUALIFICATIONS

1. Completion of a certified vocational trade school program in telecommunications, electronics, or a related field; OR,
2. One (1) year of experience in the installation of mobile radios, radars, or other basic electronic systems.
Notes: Additional years of experience as described above may substitute for the education requirement on a year-for-year basis; OR, completion of appropriate course work from an accredited U.S. college or university, or a certified foreign studies equivalency may substitute for the experience requirement on a year-for-year basis.
EVALUATION

Qualified candidates will be placed on a twelve (12) month employment list based on scores received during the evaluation of information contained in their employment and supplemental applications. Please ensure all information is complete and accurate as the responses you provide on the supplemental application questionnaire will be reviewed using an automated evaluation system. If you are successful in the initial screening process your application will be reviewed individually to confirm that the information you provided is accurate and qualifying.
CONDITION OF EMPLOYMENT
As part of the County of San Diego's pre-employment process, prospective candidates will undergo a background check (including fingerprinting) and a pre-employment medical screening prior to beginning County employment. Additional types of background investigations may be conducted based on the job-related activities of the position.
NOTE: Reasonable accommodation may be made to enable an individual with qualified disabilities to perform the essential functions of a job, on a case-by-case basis.
As an employer of over 19,000 employees, the County of San Diego is an organization committed to veteran hiring, retention, and professional development. We recognize the contributions and sacrifices made by our veterans and value the unique expertise and leadership qualities they bring to our workforce. We strive to provide veterans with the resources and tools necessary to maximize their employment opportunities, and to assist veterans with their transition into civilian life by applying the valuable skills, knowledge and training acquired in service to positions and career paths at all levels within our large organization. Click on the resource links below to learn more about how the County of San Diego supports its veterans.
The County of San Diego offers preferential credits for military service to assist qualified applicants in transitioning from military to civilian careers with the County of San Diego.
Do you need assistance translating your military experience into civilian experience? This tool can help!
The County of San Diego and its employees embrace the vision of: a just, sustainable, and resilient future for all. Our values include: integrity, equity, access, belonging, excellence, and sustainability. Each of which are infused throughout our operations. While also embracing a mission of strengthening our communities with innovative, inclusive, and data driven services through a skilled and supported workforce. Click here for more information on our as well as our commitment to serve everyone, to build a that will create a County that works for all.
Under California Government Code Sections 3100 – 3109, public employees are designated as disaster service workers. The term "public employees" includes all persons employed by the state or any county, city, state agency, or public district. Disaster service workers are required to participate in such disaster service activities as may be assigned to them by their employer or by law.
The County of San Diego is committed to valuing diversity and practicing inclusion because our diverse workforce is our greatest asset and our customers are our number one priority.

Expected salary: $56326.4 – 68452.8 per year

Location: San Diego, CA

Job date: Sat, 02 Sep 2023 23:04:50 GMT

Apply for the job now!