Job Vacancy Telecommunications Technician I (Contractual) Baltimore County Public Schools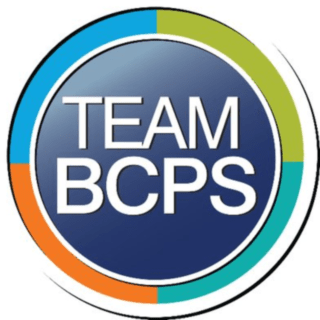 Job title: Telecommunications Technician I (Contractual)

Company: Baltimore County Public Schools

Job description: DEFINITION: The Telecommunications Legacy Support position will assist Field Network VoIP Analysts, Technicians, and Engineers in ensuring that older Verizon POTS lines and circuits are maintained in support of BCPS schools and offices.
EXAMPLES OF DUTIES:

Upgrading and maintaining BCPS legacy (POTS/Centrex) telecommunications systems.
Evaluating customers' needs and installing telecommunications systems that best meet those needs.
Running routine tests on telecommunications systems to ensure that all components are functioning at optimal levels.
Performing diagnostic testing on problematic telecommunications systems to identify and resolve various technical faults.
Performing temporary fixes until extensive repair work can be done at a later date.
Checking all wiring work done to ensure that there are no exposed cables.
Ordering replacement components for telecommunications equipment and devices from suitable vendors.
Investigating and resolving customers' complaints in a timely manner.
Performs inventory control and fixed assets tracking for legacy telecommunications equipment.
Performs other duties as assigned.
MINIMUM QUALIFICATIONS:

Education and Training:

High school diploma or GED.
Completion of a postsecondary education program in telecommunications, telecommunications technology, computer science, or a related field.
Note: Other combinations of applicable education, training, and experience that provide the knowledge and skills necessary to perform effectively in the position may be considered.
CONDITIONS OF EMPLOYMENT:

A valid driver's license is required, along with the ability to travel to sites within Baltimore County.
Knowledge, Skills, and Abilities:
Proven experience working as a telecommunications technician.
Sound knowledge of telecommunications systems.
The ability to interpret technical manuals and schematic designs.
The ability to work well under pressure.
Strong technical, analytical, and problem-solving skills.
Exceptional communication and customer service skills.
A detail-oriented disposition.
PHYSICAL AND ENVIRONMENTAL CONDITIONS:

The work of this class requires regular walking, standing, lifting more than 30 lbs, crawling in enclosed/small spaces, sitting, and working on ladders and in construction areas. Work includes the operation of office equipment, including personal computers and other office machinery.
SALARY: $21.00 per hour (contractual)
Citizenship, residency or work VISA in United States required
Application Instructions

Please read and carefully follow the instructions provided below.
Applicants are required to have a completed application on file for employment with Baltimore County Public Schools (BCPS). Each time an applicant applies to a job with BCPS, the application must be resubmitted. If an applicant started an application with BCPS in the past and at a later date decides to apply for additional positions, it is the applicant's responsibility to review the entire application and ensure that all data is up to date (for example, the applicant may need to add additional schooling or certifications, an additional work experience, or provide updated references). The applicant must remember to review the entire application each time for accuracy and submit each time for a new or different vacancy.
Professional references must be submitted to complete your application. Examples of professional references include current and former principals, supervisors, managers, mentor teachers and university/college supervisors. Personal references from colleagues, friends, community members, etc. will not be accepted. Applicants should notify their reference proactively to inform them they will receive a form via email through a MAILBOT email address from Baltimore County Public Schools. Applicants should also inform their reference(s) of the job they are applying to.
Be sure to account for all periods of employment and unemployment, including student teaching and internship experience, and include names, addresses, and telephone numbers of employers.
Be sure to answer all criminal background questions. If you answer "yes" to any of the criminal background questions you must provide a written explanation. A criminal offense does not necessarily exclude an applicant from employment with BCPS. Factors such as passage of time since the offense, the nature of the violation, and the extent of rehabilitation will be taken into consideration.
Pre-Employment Requirements:
All persons employed by the Baltimore County Public Schools, regular and temporary, are required to be fingerprinted and have a criminal background investigation (per COMAR) completed. The fee charged for fingerprinting is $109. An identification card will be issued which must be shown prior to employment.
Anyone offered employment is required to provide proper identification and documentation of eligibility for employment in the US.
CONDITIONS OF EMPLOYMENT:
Citizenship, residency or work VISA in United States required

Non-Discrimination Statement
The Board of Education of Baltimore County does not discriminate on the basis of race, color, religion, sex, national origin, age, marital status, sexual orientation, gender identity, genetic information, disability, or veteran status in matters affecting employment or in providing access to educational programs or activities and provides equal access to the Boy Scouts and other designated youth groups. Inquiries regarding the Board's nondiscrimination policies should be directed to: EEO Officer, Office of Equal Employment Opportunity, Baltimore County Public Schools, 6901 Charles Street, Building B, Towson, Maryland 21204 (443-809-8937). There is a compliance officer responsible for identifying, preventing, and remedying prohibited harassment concerning students. Complaints of harassment should be directed to the executive director, Department of School Safety and Security, 9600 Pulaski Park Drive, Suite 118, Baltimore, MD 21220 (443-809-4360).
Questions regarding this position can be directed to the Office of Network Support Services Director – 443-809-9888.
Powered by Aspex Solutions – AppliTrack, Applicant Tracking for Educators. Online Job Employment Applications, Web Based Employment Applications for School Districts and Educational Institutions – You can also view at www.k12jobspot.com. K12JobSpot is a site that has thousands of teaching jobs – all from AppliTrack school districts.

Expected salary: $21 per hour

Location: Baltimore County, MD

Job date: Thu, 27 Jul 2023 03:34:33 GMT

Apply for the job now!