Job Vacancy Telecommunications Systems Engineer II Bechtel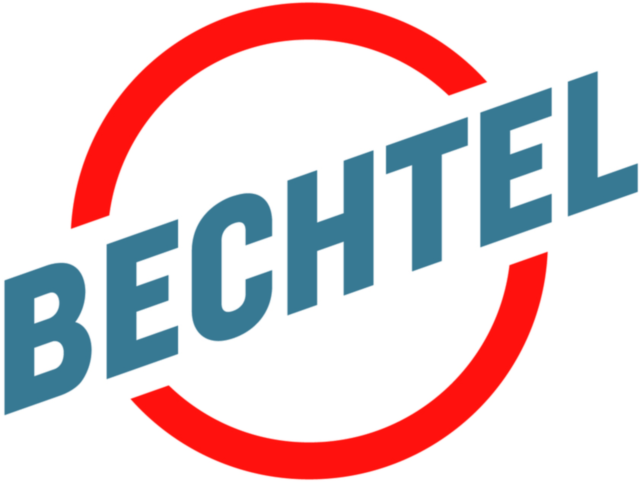 Job title: Telecommunications Systems Engineer II

Company: Bechtel

Job description: Requisition ID: 269523
Requisition Posting End Date: 09/29/2023
Position Summary
We are looking for a team member that will collaborate openly and has proficient oral and written communications skills. As a member of our IT team, you will have the opportunity to be engaged in a wide variety of IT-related work. This will include maintaining both voice and data telecommunications systems, providing user support and troubleshooting efforts, and researching and recommending creative methods and solutions for telecommunications, networking, and other IT-related tasking. We do not require you have competency in all these areas and will provide on-the-job training for areas that need reinforcement. This is not the typical trouble-ticket-based systems/network administration position, but instead requires the orchestration of different skill sets across the spectrum of IT solutions to effect significant modernization while ensuring reliable service.
This position is in Columbia, MD.
Responsibilities
Designing, integrating, configuring, deploying, testing, and maintaining numerous types of network devices, interfaces, and technologies as they relate to data, voice and video hardware and software.
Managing configuration changes of various voice and data equipment.
Applying knowledge of multiple aspects of telecommunications, internetworking, and data systems networking.
Providing escalated Tier-2 and Tier-3 technical support on data, voice, and video networks.
Resolve complex network problems and operate network analyzers, WAN test equipment, and network simulators.
Assist in developing and maintaining installation, configuration, and operational procedures.
Work with teams to commission and integrate new equipment.
Maintain supporting infrastructure such as storage, compute, and virtualized environment.
Qualifications and Skills

Basic Qualifications:
You must possess an active TS SCI security clearance.
U.S. citizenship is required for this position.
Level One: Bachelor's degree from an accredited university with six (6) years' experience relevant to Information Technology OR twelve (12) years' work experience relevant to Information Technology in lieu of degree.
Level Two: Bachelor's degree from an accredited university with nine (9) years' experience relevant to Information Technology OR fifteen (15) years' work experience relevant to Information Technology in lieu of degree.
Salary and grade commensurate with experience.
Minimum Qualifications:
Technical experience such as System Administration, Network Engineering, or Computer Programming
Experience with Linux/Unix operating systems
Experience with network switch and firewall configuration and maintenance (VLANs, ACLs, firewall rules, etc.)
Draft technical requirements
Security+ Certified (or obtain certification one in 6-months) or other appropriate certification
Preferred Qualifications:
Experience with end-to-end troubleshooting across multiple devices and networks
Experience with Software Defined Networking (SDN) or Network Function Virtualization (NFV)
Experience with Kubernetes
Experience Load testing / network simulation
CCNA Collaboration (Voice) Certified
Knowledge or experience in LTE, UMTS, GSM technology, wireless voice, or landline phone switches
Experience with telephony signals analysis and troubleshooting
Shaping tomorrow together
Bechtel is one of the most respected global engineering, construction, and project management companies. Together with our customers, we deliver landmark projects that foster long-term progress and economic growth. Since 1898, we've completed more than 25,000 extraordinary projects across 160 countries on all seven continents. We operate through four global businesses: Infrastructure; Nuclear, Security & Environmental; Energy; and Mining & Metals. Our company and our culture are built on more than a century of leadership and a relentless adherence to our values, the core of which are safety, quality, ethics, and integrity. These values are what we believe, what we expect, what we deliver, and what we live.
Bechtel is an Equal Opportunity Employer. All qualified applicants will receive consideration for employment without regard to race, color, religion, sex, sexual orientation, gender identity and expression, age, national origin, disability, citizenship status (except as authorized by law), protected veteran status, genetic information, and any other characteristic protected by federal, state or local law.
In accordance with Bechtel's duty to provide and maintain a safe workplace for our employees and to safeguard the health of our families, customers, and visitors, we have adopted mandatory COVID-19 safety protocols for each work location, which may include a vaccination or testing requirement. Please speak with your Bechtel recruiter to determine which protocols apply to the work location for the job you are seeking.

Expected salary:

Location: Columbia, MD

Job date: Sat, 02 Sep 2023 22:25:51 GMT

Apply for the job now!