Job Vacancy Telecommunications Specialist The Beaufort County School District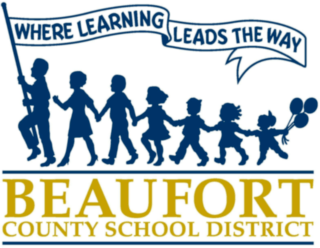 Job title: Telecommunications Specialist

Company: The Beaufort County School District

Job description: POSITION PURPOSE: Oversee all aspects of the BCSD telephone system including but not limited to the following: Maintaining user and device databases, troubleshooting voice problems including telephone devices, voice mail accounts, alarm line problems, etc.; managing the installation/upgrading/updating and necessary repairs of voice communication, hardware/software, business lines, Direct-Inward-Dial Numbers, voicemail, PRI (T-1) lines, SIP Trunks, etc. in schools and district office sites. This includes SIP phones, SIP Conference telephones, IP telephones, analog, soft telephones, soft console attendant, Unified Communications Applications software, wireless phones, etc.
ESSENTIAL FUNCTIONS:
Maintain the BCSD's voice services.
Maintain telephony management consoles:
Communications Manager
System Manager
Session Manager
Avaya Aura Manager
AES, Utility, WebLM, SAL
Assure district telephony systems are in optimal health using all management tools; identifying and correcting problems and conferring with Avaya engineers as needed.
Administer voicemail services for staff members throughout the district.
Administer Virtual Fax feature and provide training for approve end-users.
Order and maintain 800 telephone numbers for authorized work locations and monitor corresponding phone bills.
Provide, implement, and maintain district's 911/e911 emergency telephony posture.
Assure useful and proper data exchanges among telephony, AD, etc. system.
Ensure all telephony systems, VMs, databases, configuration, etc. are routinely backed-up and backups are routinely tested.
Provide district phone directories to work locations and update directory information on an as needed basis including with local providers.
Provide in-service training via hosting a class or one-on-one basis or virtual.
Participate in procurements (writing RFPs, evaluating proposals or vendors) for new telecom services and equipment.
Work with and back-up the Technology Services Help Desk.
Maintain, review, and generate reports using the district's telephony system (CM/SM and call accounting system – eCAS).
Oversee maintenance schedule for firmware/SP updates, back-ups, etc.
Order replacements equipment such as circuit cards, media gateways, phone sets, phone accessories, etc.
Review monthly phone bills for accuracy and current local/long distance phone services.
Keep and maintain inventory of all telecom equipment.
Maintain current telecom informational resources/how to for users.
Provide and update current programming for basic usage of telecom equipment and features.
Continue to find ways to improve Telecommunications for end-users.
Establish and administer Meet-me-Conference feature for end-users along with training.
Provide, maintain, and troubleshoot for all calling services.
Participant in Interviews for Technology Services.
ADDITIONAL DUTIES: Performs other related tasks as assigned by the Technology Services Officer, Superintendent or other district office administrator as designed by the Superintendent.
QUALIFICATIONS: High School Diploma or Equivalent. Associate's degree preferred.
EXPERIENCE: Office duties, clerical functions, accounting, budgeting, customer service, and technology proficiency skills are required.
PHYSICAL DEMANDS: The physical demands described here are representative of those that must be met by an employee to successfully perform the essential responsibilities and functions of the job and are not meant to be all inclusive. Reasonable accommodation may be made to enable individuals with disabilities to perform the essential responsibilities and functions of the job.

Unless reasonable accommodations can be made, while performing this job the staff member shall: * Use strength to lift items needed to perform the functions of the job.
Sit, stand and walk for required periods of time.
Speak and hear.
Use close vision, color vision, peripheral vision and depth perception along with the ability to focus vision.
Communicate effectively in English, using proper grammar and vocabulary. American Sign Language or Braille may also be considered as acceptable forms of communication.
Reach with hands and arms and use hands and fingers to handle objects and operate tools, technology equipment, computers, and/or controls.
WORK PLACE EXPECTATIONS: * Work effectively with and respond to diverse cultures or backgrounds.
Demonstrate professionalism and appropriate judgment in behavior, speech, and dress in a neat, clean and professional manner for the assignment and work setting.
Have regular and punctual attendance.
Follow all District policies, work procedures, and reasonable requests by the proper authorities.
As an employee of Beaufort County School District, I am to adhere to confidentiality as directed by Federal, State and Local Laws/Regulations; and in accordance with district administrative rules as it pertains to sensitive information, employee information and student information. Failure to adhere to confidentiality may result in disciplinary actions, up to and including termination of employment.
REPORTS TO: Technology Services Officer
DAYS PER YEAR: 260
SALARY CLASSIFICATION: Paid on the Classified Salary Schedule Level 114
EMPLOYEE GROUP: Classified
APPLICATION PROCEDURES: Must apply online by completing a "Classified" application and adding this specific job to your online application.
FSLA STATUS: Non-Exempt
EMPLOYEE'S ACKNOWLEDGEMENT STATEMENT:
1. I have reviewed the above position description and understand its contents.
2. I am aware that my position description may be revised or updated at any time and once notified of changes, I remain responsible for knowledge of its contents.
3. I hereby certify that I possess the physical and mental ability to fulfill the essential functions of the above position with or without reasonable accommodation(s). If I require accommodation(s) in order to fulfill any or all of these functions, I agree to provide information to the District regarding the requested accommodation(s).
Employee's Name (Print):
Employee's Signature:
Date:
THE BEAUFORT COUNTY SCHOOL DISTRICT IS AN EQUAL OPPORTUNITY EMPLOYER
Powered by Aspex Solutions – AppliTrack, Applicant Tracking for Educators. Online Job Employment Applications, Web Based Employment Applications for School Districts and Educational Institutions – You can also view at www.k12jobspot.com. K12JobSpot is a site that has thousands of teaching jobs – all from AppliTrack school districts.

Expected salary:

Location: South Carolina

Job date: Thu, 29 Jun 2023 04:42:48 GMT

Apply for the job now!