Job Vacancy Telecommunications Equipment Operator Federal government of the United States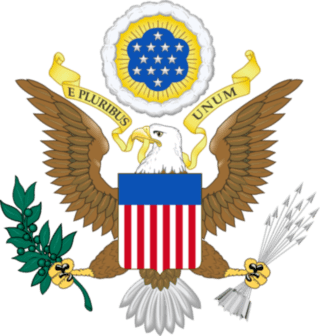 Job title: Telecommunications Equipment Operator

Company: Federal government of the United States

Job description: Summary
These positions are located within the Centralized Attendant Center at the William S. Middleton Memorial Hospital in Madison, WI. The Telecommunications Equipment Operator performs a variety of different duties relating to the provision of telephone and related telecommunications services to all facilities.
Overview
Open & closing dates
08/22/2023 to 09/06/2023
Salary
$37,696 – $49,009 per year
Pay scale & grade
GS 5
Location
4 vacancies in the following location:
Remote job
No
Telework eligible
Yes—as determined by the agency policy.
Travel Required
Not required
Relocation expenses reimbursed
No
Appointment type
Permanent –
Work schedule
Full-time –
Service
Competitive
Promotion potential
None
Job family (Series)
Supervisory status
No
Security clearance
Drug test
No
Position sensitivity and risk
Trust determination process
Announcement number
CARZ-12096872-23-SED
Control number
744743400
This job is open to
Videos
Duties
***THIS IS NOT A VIRTUAL POSITION, YOU MUST LIVE WITHIN OR BE WILLING TO RELOCATE WITHIN A COMMUTABLE DISTANCE OF THE DUTY LOCATION***
Duties include, but are not limited to the following:
Provides a Customer Centric approach;
Represents the VA with positive interactions enhancing the Veteran/Customer experience;
Greets telephone customers, assesses needs and accurately transfers calls to appropriate department or individual;
Provides general telephone information and visitor referral services upon request such as: appointment details, telephone numbers, resources and clinic hours/location;
Operates telephone system to receive and connect incoming and outgoing calls by utilizing complex computerized equipment and telecommunications software;
Regularly provides customer service to a variety of difficult calls;
Initiates a trace with local telephone and police authorities on threatening or emergency related calls;
Processes reports of telephone system outages and documents the issue in a technical log;
Operates the internal and external paging system;
Maintains, lists and monitors computer generated telephone files;
Performs file maintenance work such as updating usernames, departments and telephone directories;
Operates and monitors computer system and peripheral equipment such as printers, code alarms and other monitoring equipment;
Performs routine tests on computer and telecommunications equipment for operation;
Performs appropriate system maintenance procedures; and
Performs other related duties as assigned.
Work Schedule: Monday through Friday, 8:00am to 4:30pm with rotation on weekends and holidays
Recruitment & Relocation Incentives: Sign-On Bonus of $3,000.00 may be authorized for highly qualified candidates
Financial Disclosure Report: Not Required
Telework: VA supports the use of telework as a way to help attract and retain talented individuals in public service, increase worker productivity, and better prepare the agency to operate during emergencies. This position may be authorized for telework. Telework eligibility will be discussed during the interview process.
Requirements
Conditions of Employment

You must be a U.S. Citizen to apply for this job
Selective Service Registration is required for males born after 12/31/1959
You may be required to serve a probationary period
Subject to background/security investigation
Selected applicants will be required to complete an online onboarding process
Participation in the seasonal influenza vaccination program is a requirement for all Department of Veterans Affairs Health Care Personnel (HCP)
Participation in the Coronavirus Disease 2019 (COVID-19) vaccination program is a requirement for all Veterans Health Administration Health Care Personnel (HCP) – See "Additional Information" below for details.
Qualifications
TO QUALIFY FOR THIS POSITION AT THE GS-05 LEVEL, YOU MUST MEET ONE OF THE FOLLOWING REQUIREMENTS:
SPECIALIZED EXPERIENCE: You must have at least one (1) full year of specialized experience equivalent to at least the next lower grade level (GS-4) in the Federal service that has given you the particular knowledge, skills and abilities required to successfully perform the duties of a Telecommunications Equipment Operator and that is typically in or related to the work of the position to be filled. Specialized experience includes: providing information of a routine nature; receiving and directing callers; providing general clerical and referral services; connecting incoming calls using telecommunications system; maintaining records of calls; and operating and monitoring computer systems. NOTE: Applicants wishing to receive credit for such experience must clearly indicate the nature of their duties and responsibilities in each position and the number of hours a week spent in such employment. ~OR~
EDUCATION: Successfully completed four (4) years above high school in any field which high school graduation or the equivalent is the normal prerequisite. This education must have been obtained at an accredited business, secretarial or technical school, junior college, college or university NOTE: Transcripts must be submitted with your application materials. Education cannot be credited without documentation. ~OR~
COMBINATION: Equivalent combination of successfully completed post-high school education (beyond the second year) and specialized experience, as described above, which meet the total qualification requirements for this grade level. This education must have been obtained at an accredited business, secretarial or technical school, junior college, college or university. NOTE: Your experience must be documented in your resume and transcripts are required.
You will be rated on the following Competencies as part of the assessment questionnaire for this position:

Computer Skills
Interpersonal Skills
Problem Solving
Telecommunications
IMPORTANT: A full year of work is considered to be 35-40 hours of work per week. All experience listed on your resume must include the month and year start/end dates. Part-time experience will be credited on the basis of time actually spent in appropriate activities. Applicants wishing to receive credit for such experience must indicate clearly the nature of their duties and responsibilities in each position and the number of hours a week spent in such employment.
Experience refers to paid and unpaid experience, including volunteer work done through National Service programs (e.g., Peace Corps, AmeriCorps) and other organizations (e.g., professional; philanthropic; religious; spiritual; community; student; social). Volunteer work helps build critical competencies, knowledge, and skills and can provide valuable training and experience that translates directly to paid employment. You will receive credit for all qualifying experience, including volunteer experience.
For more information on these qualification standards, please visit the United States Office of Personnel Management's website at .
Education
IMPORTANT: A transcript must be submitted with your application if you are basing all or part of your qualifications on education.
NOTE: Only education or degrees recognized by the U.S. Department of Education from accredited colleges, universities, schools, or institutions may be used to qualify for Federal employment. You can verify your education here: . If you are using foreign education to meet qualification requirements, you must send a Certificate of Foreign Equivalency with your transcript in order to receive credit for that education. For further information, visit: .
Additional information
Physical Requirements: The person selected for this position will spend most of their time standing, sitting, and moving about in the clinical setting. A degree of manual dexterity is required in manipulating the controls of instrumentation and use of computers.
Receiving Service Credit for Earning Annual (Vacation) Leave: Federal Employees earn annual leave at a rate (4, 6 or 8 hours per pay period) which is based on the number of years they have served as a Federal employee. Selected applicants may qualify for credit toward annual leave accrual, based on prior work experience or military service experience. This credited service can be used in determining the rate at which they earn annual leave. Such credit must be requested and approved prior to the appointment date and is not guaranteed.
Special Employment Consideration: VA encourages persons with disabilities to apply, including those eligible for hiring under 5 CFR 213.3102(u), Schedule A, Appointment of persons with disabilities (i.e., intellectual disabilities, severe physical disabilities, or psychiatric disabilities), and/or disabled veterans with a compensable service-connected disability of 30% or more. For more information on how to apply using this appointment authority via the Selective Placement Coordinator within the office, contact the facility Human Resources Department at (608) 256-1901.
The Interagency Career Transition Assistance Plan (ICTAP) and Career Transition Assistance Plan (CTAP) provide eligible displaced Federal competitive service employees with selection priority over other candidates for competitive service vacancies. To be qualified you must submit appropriate documentation and be found well-qualified (have a final rating of 85 or more before any Veterans preference points) for this vacancy. Information about ICTAP and CTAP eligibility is on OPM's Career Transition Resources website at .
This job opportunity announcement may be used to fill additional vacancies.
If you are unable to apply online or need an alternate method to submit documents, please reach out to the Agency Contact listed in this Job Opportunity Announcement.

A career with the U.S. government provides employees with a comprehensive benefits package. As a federal employee, you and your family will have access to a range of benefits that are designed to make your federal career very rewarding. .

Expected salary: $37696 – 49009 per year

Location: Madison, WI

Job date: Sat, 02 Sep 2023 07:37:15 GMT

Apply for the job now!