Job Vacancy Telecommunications Engineering Specialist SME – Hawaii OBXtek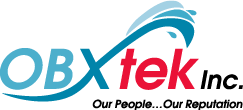 Job title: Telecommunications Engineering Specialist SME – Hawaii

Company: OBXtek

Job description: Responsibilities
OBXtek is currently staffing for a Telecommunications Engineering Specialist, Senior position supporting the Army's GENMO (Global Enterprise Networking Modernization Organization).
This person will work on high-visibility or mission critical aspects of a given program and performs all functional duties independently.
Major Duties and Responsibilities:
Possess demonstrated computer/automation experience with a fundamental knowledge of LAN and WAN technologies and Internet protocols and Fiber Optics Networks (FON)
Provide testing support for GENM-O programs based on hardware, software, firmware, and other media to deliver critical functionality to DoD users. The SME will be involved in vendor testing of systems including reviewing test plans, procedures, and reports; witnessing testing; developing test scenarios and scripts; and providing overall test support
Perform Quality Assurance functions on behalf of the Government.
Perform as a subject matter expert (SME) for network/transport systems, executing site surveys and assisting with planning and implementation of site preparation activities worldwide
Research and recommend network and data communications hardware and software
Provide documentation and project management support as well as technical expertise in matters of transport, installation and implementation for delivery of global network infrastructure
Attend meetings, working groups, design reviews, and technology discussions which will need to be analyzed, filtered, and captured within architecture development initiatives.
Develop, coordinate and deliver briefings, white papers, working papers, and technical analyses representing the position of P2E mission requirements.
May oversee the efforts of less senior staff and/or be responsible for the efforts of all staff assigned to a specific job.
Travel will consist of weeks' long trips both CONUS and OCONUS.
Travel can be expected 50% of the time.
Must be readily deployable (medically and administratively) to travel within 72 hours in any environment including contingency operations.
Qualifications
Active Secret Clearance
8 years experience (minimum) in requirements analysis, project planning, resource management, risk management, customer relationship management and strategic planning, quality assurance, enterprise-level systems deployment, and federal government security policies
Knowledgeable of commercial and military standards and best practices applicable to Army communication sites
Education/Certifications:
Bachelor's Degree in an Engineering or in a science related field
Cisco certification of CCNP Security or IAT Level III (CASP+CE, CISA, CISSP, GCED, GCIH, CCSP)
Desired Qualifications:
Master's Degree in a science-related field
Security Clearance
Secret
Company Information
Headquartered in McLean, Virginia and founded in 2009, OBXtek is a fast-growing leader in the government contracting field. Our mission is Our People…Our Reputation. Our people are trained professionals who enhance our customers' knowledge and innovation using technology, collaboration, and education.
We offer a robust suite of benefits including comprehensive medical, dental and vision plans, Flexible Spending Accounts, matching 401K, paid time off, tuition reimbursement plans and much more.
As a prime contractor for 93% of our current work, OBXtek pairs lessons learned across disciplines with industry standard quality practices such as CMMI-Dev Level III, ITIL, 6Sigma, PMI, and ISO. Our rapid growth has been recognized by INC500, the Washington Business Journal, and Washington Technology magazine.
OBXtek is an Equal Opportunity Employer and does not discriminate based on race, color, religion, sex, age, national origin, gender identity, disability, veteran status, sexual orientation or any other classification protected by federal, state or local law.

Expected salary:

Location: Hawaii

Job date: Sat, 15 Jul 2023 00:14:04 GMT

Apply for the job now!