Job Vacancy Telecommunications Coordinator Saxon Global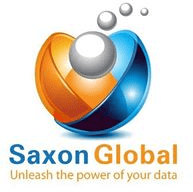 Job title: Telecommunications Coordinator

Company: Saxon Global

Job description: Description:
Max Supplier Bill Rate: $50
Remote Policy: Hybrid (1 week in office, 1 week out of office)

Open to candidates in Cayce, SC – please indicate on resume preferred location.
Previous Work Experience (Also the responsibilities of this job):

– Place orders for new leased telecommunications circuits

– Place orders for changes or disconnection of leased telecommunications circuits

– Manage and track orders to completion

– Work with telecommunications carriers to ensure deadlines are met

– Update circuit documentation in various tracking systems

– Review billing and accounting issues

– Knowledge of basic telecomms service
Skills Needed:

– Strong Computer Skills – Excel (intermediate to advanced level preferred), Outlook, Word, PowerPoint, and SharePoint

– Strong written and oral communications skills

– Attention to detail

– Strong planning and organizational skills

– General knowledge of telecommunications circuits including Data and Voice

– Ability to collect, compile and analyze information and data

– Ability to exercise independent judgment

– Ability to multi-task and be effective in a high volume, fast paced environment

– Problem solving skills

– Strong customer service orientation

-Ability to work in a team environment
Additional Details
Does this person need Unescorted Nuclear Access? : No
Is this person required to operate a Dom. Energy vehicle/drive a vehicle on behalf of Dom. Energy? : No
Required Certifications :
Categories :
Workers Comp Classification (add all that apply) :
Is this Generation? : No
Is this an outage position? : No
Does This Worker Require NFM Access? : No
CWR Type : W-2
Overtime Required : No
Pre Identified Candidate : (No Value)
Service Type : Contractor
Expected salary:

Location: Richmond, VA

Job date: Sat, 09 Sep 2023 22:04:40 GMT

Apply for the job now!