Job Vacancy Telecommunications Analyst Trilogy Health Services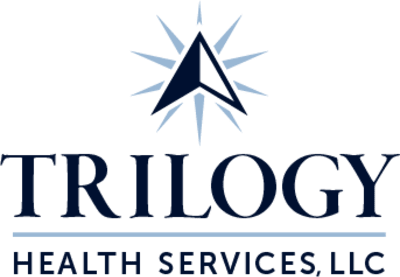 Job title: Telecommunications Analyst

Company: Trilogy Health Services

Job description: JOIN TEAM TRILOGY
Weekly pay, health and dental after your first month, student loan repayment, a competitive 401(k) match, and more! Make a living while you make a difference at Trilogy Health Services – a senior living provider with the continuous goal of being the Best Healthcare Company in The Midwest.
Based in Louisville, Kentucky, Trilogy Health Services is looking for a Telecommunications Analyst to join its Home Office team. This role is a flexible, hybrid position and reports to the Director of Telecom Services.
WHAT WE'RE LOOKING FOR
The Telecommunications Analyst is responsible for all telecommunication deployments and implementations, including design and analysis of company-wide telecommunication systems. Other responsibilities include:
Designs and implements telephone systems for all company locations.
Analyzes telecom processes to reduce inefficiencies and optimize all services.
Serves as a liaison between telecom vendors, home office and campus staff in resolving telecom issues.
Ensures 100% up-time for all Trilogy phone systems.
Documents and implements maintenance of all NEC phone systems.
Maintains existing phone systems for various vendors until replaced by NEC equipment.
Monitors the help desk integration of support for phone systems and network wiring.
Manages, tests, maintains and oversees wiring and installation of NEC phone systems.
Serves as communications consultant and provides appropriate user support as assigned.
Provides support of information technology to all company users where possible.
Develops and maintains standards for acquisition and use of telephone equipment company wide.
Provides support to NEC users including training of computer users and problem resolution.
Conducts follow-up on open calls and/or assists IT team members with additional follow-up.
Monitors resources by adhering to financial stewardship using prudent judgment related to expense(s) incurred by the Company.
Meets expectations of excellence for the position.
Supports campuses, departmental goals and the overall objectives of the company.
Complies with all laws, regulations, and standards of ethical conduct.
Responsible for uncompromising levels of cleanliness and safety.
Leads by Example (LBE), upholds and promotes the culture, mission and values of the company.
Performs all job duties with a friendly positive and team-oriented approach.
Maintains professional/technical competencies and proficiencies for job responsibilities.
Complies with all company policies, procedures, rules and standards.
Extensive travel required, including overnight stay as necessary.
Other duties as assigned.
Qualifications
Bachelor's degree in information technology or related field from a four-year college or university, or the equivalent combination of education and experience.
Two to four years' telecommunications/NEC experience. Health care, senior living industry or long-term care environment preferred.
Two to four years' experience in building, maintaining, and repairing NEC, IPK, IPK2 and SV8100/SV9011 phone systems preferred.
NEC SV8100/SV9100
In-Mail voicemail system
Exemplary computer skills that include the knowledge of the Microsoft Suite of products.
Physical requirements
Sitting, standing, bending, reaching, stretching, stooping, walking, and moving intermittently during working hours. Must be able to lift at least 50lbs. Must be able to maintain verbal and written communication with co-workers, supervisors, residents, family members, visitors, vendors, and all business associates outside of the health campus.
WHERE YOU'LL WORK : Location
US-KY-Louisville
LET'S TALK ABOUT BENEFITS

Competitive salaries and weekly pay
401(k) Company Match
Mental Health Support Program
Student Loan Repayment and Tuition Reimbursement
Health, vision, dental & life insurance kick in on the first of the month after your start date
First time homebuyers' program
HSA/FSA
And so much more!
LIFE AT TRILOGY
Whether you're looking for a new chapter, a change of pace, or a helping hand, Trilogy is committed to being the best place that you've ever belonged.
Flexibility is what you want, and flexibility is what you'll get.
Come into the office because you want to – not because you have to. At Trilogy, we're proud to embrace a hybrid work environment that allows you both the convenience of working from home and the flexibility of meeting with your co-workers in person. With collaborative workspaces, rotating cubicles, and meditation areas, our freshly renovated Home Office will accommodate the working style that works best for you.
Six months of training, orientation and fun!
We believe in setting our employees up for success. That's why your first six months are referred to as your "blue-badge" period – a time where you are encouraged to ask questions, ask for help when needed, and familiarize yourself with the company culture. Even when your blue badge period ends, you can rest assured that the Trilogy team will always have your back.
APPLY NOW
As one of Fortune's Best Places to Work in Aging Services, a certified Great Place to Work, and one of Glassdoor's Top 100 Best Companies to Work, Trilogy is proud to be an equal opportunity employer committed to helping you reach your full potential and to diversity and inclusion in the workplace. We prohibit discrimination and harassment of any kind based on race, color, sex, religion, sexual orientation, national origin, disability, genetic information, pregnancy or any other protected characteristic as outlined by federal, state or local laws.

Expected salary:

Location: USA

Job date: Fri, 18 Aug 2023 07:04:54 GMT

Apply for the job now!