Job Vacancy TELECOMMUNICATIONS ANALYST State of Florida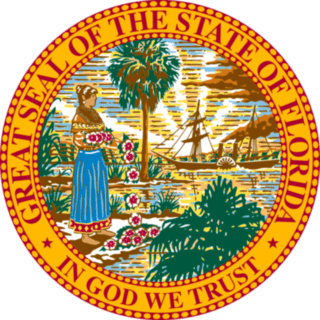 Job title: TELECOMMUNICATIONS ANALYST

Company: State of Florida

Job description: Requisition No: 808801
Agency: Financial Services
Working Title: TELECOMMUNICATIONS ANALYST – 43001223
Position Number: 43001223
Salary: $45,000.00 – $55,000.00
Posting Closing Date: 08/15/2023
OPEN COMPETITIVE EMPLOYMENT OPPORTUNITY

POSITION TITLE: DISTRIBUTED COMPUTER SYSTEMS ANALYST
WORKING TITLE: TELECOMMUNICATIONS ANALYST
DIVISION: OFFICE OF INFORMATION TECHNOLOGY
BUREAU: DISTRIBUTED INFRASTRUCTURE
CITY: TALLAHASSEE
COUNTY: LEON
SPECIAL NOTES:
Bachelor's degree in a computer related field, such as programming, computer science, or engineering is required -OR- a combination of college coursework and experience as described above may also be interchanged. Professional work experience can qualify on a year-by-year basis in place of the required education. College coursework will be considered the equivalent of experience at the rate of thirty (30) semester or forty-five (45) quarter hours on a year for year basis.
Additional requirements:
Proven experience monitoring, operating, installing, and maintaining telecommunications systems and equipment in addition to troubleshooting hardware or software problems.
Three (3) years of professional experience in mobile device administration utilizing a Mobile Device Management (MDM) solution including mobile device, app, and content management.
Two (2) years of experience with voice and contact center services
Preference will be given for:
Experience in invoice management for telecommunication services.
The salary range for this position is $ 45,000.00 to $55,000.00 per year.
Employees of the Department of Financial Services are paid on a monthly pay cycle.
This position may be required to occasionally perform duties other than those listed on the position description.
This position requires a security background check, including fingerprint as a condition of employment.
Responses to qualifying questions must be clearly supported by the state application and any omission, falsification, or misrepresentation in the answering of the qualifying questions will be cause for immediate elimination from the selection process.
Minimum Qualifications for this position include the following REQUIRED ENTRY LEVEL KNOWLEDGE, SKILLS, AND ABILITIES:
Knowledge of voice technology in general.
Knowledge of contact center technology in general.
Knowledge of Telephone SIP trunks and ability to solve telephone problems.
Knowledge of data scopes, patch panels, and various analog and digital signaling systems.
Knowledge of mobile phone technologies
Knowledge of Apple IOS devices and the Apple Store
Knowledge of mobile device management (MDM) software
Knowledge of basic networking in general.
Ability to examine telecommunications system and decide the best ways to connect them based on the needs of an organization and their available resources.
Ability to communicate with others and to establish effective working relationships.
Ability to diagnose distributed communications systems and solve problems with same.
Ability to operate Windows OS and desktop applications.
BRIEF DESCRIPTION OF DUTIES:
Under direct supervision, monitors, operates, installs, and maintains telecommunications systems and equipment in addition to troubleshooting any type of hardware or software problems to ensure that systems perform in a manner which best meets business needs and objectives. Responsible for the installation, maintenance, and repair of telecommunications equipment. Assists in the installation of telecom systems and equipment for new company facilities. Performs telecom network software installations and maintenance of network database for system maintenance and billing support.
If you are a retiree of the Florida Retirement System (FRS), please check with the FRS on how your current benefits will be affected if you are re-employed with the State of Florida. Your current retirement benefits may be canceled, suspended, or deemed ineligible depending upon the date of your retirement.
The State of Florida is an Equal Opportunity Employer/Affirmative Action Employer, and does not tolerate discrimination or violence in the workplace.
Candidates requiring a reasonable accommodation, as defined by the Americans with Disabilities Act, must notify the agency hiring authority and/or People First Service Center (1-866-663-4735). Notification to the hiring authority must be made in advance to allow sufficient time to provide the accommodation.
The State of Florida supports a Drug-Free workplace. All employees are subject to reasonable suspicion drug testing in accordance with Section 112.0455, F.S., Drug-Free Workplace Act.
VETERANS' PREFERENCE. Pursuant to Chapter 295, Florida Statutes, candidates eligible for Veterans' Preference will receive preference in employment for Career Service vacancies and are encouraged to apply. Certain service members may be eligible to receive waivers for postsecondary educational requirements. Candidates claiming Veterans' Preference must attach supporting documentation with each submission that includes character of service (for example, DD Form 214 Member Copy #4) along with any other documentation as required by Rule 55A-7, Florida Administrative Code. Veterans' Preference documentation requirements are available by clicking . All documentation is due by the close of the vacancy announcement.

Expected salary: $45000 – 55000 per year

Location: Tallahassee, FL

Job date: Thu, 03 Aug 2023 07:24:14 GMT

Apply for the job now!