Job Vacancy Telecommunication Instructor Windham School District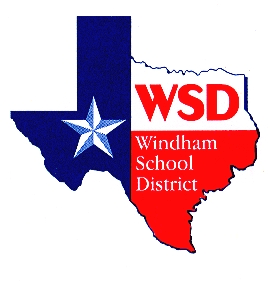 Job title: Telecommunication Instructor

Company: Windham School District

Job description: Job Title: Telecommunication Instructor
Wage/Hour Status: Exempt
Pay Group: V0-20 (Based on Experience)
Primary Purpose: Instruct adult incarcerated students in the technical and soft skills needed to gain entry-level employment. Direct instruction will include the proper use of tools and testing equipment, proper construction of cables, proper placement and connection of cables, and industry standards.
Qualifications
Education/Certification/Experience:
High School Diploma from an accredited high school, or hold GED equivalent.
Five years full-time, wage-earning telecommunication experience within the past ten years.
Low voltage, cable testing, grounding and bonding, fiber and copper cabling, cable networking experience preferred.
Thirty semester hours from an accredited college, university, or technical school may be substituted for experience on a year-for-year basis with a maximum substitution of four years.
*Windham School District must be able to issue a statement of qualification verifying work experience.
This position requires personal technology that will enable the completion of job duties and responsibilities when working remotely.
Special Knowledge/Skills:
Excellent oral and written communication skills with the ability to convey ideas and instructions clearly and concisely.
Strong organizational, communication, and interpersonal skills.
Skill to interpret and apply rules, regulations, policies and procedures.
Skill in organizing and maintaining accurate records.
Major Responsibilities and Duties:
1. Plan and direct learning activities of adult incarcerated students.
2. Follow the Windham School District (WSD) curriculum guide(s) for area of assignment.
3. Participate in district staff development programs as required.
4. Attend and participate in faculty meetings.
5. Participate in all evaluations and self-studies as required by the Texas Education Agency (TEA) and contracting agency.
6. Serve on curriculum, textbooks and other committees as assigned.
7. Maintain lesson plans in accordance with the criteria established by WSD policy.
8. Maintain accurate attendance records in the manner prescribed by WSD.
9. Submit reports as required by program needs and administrative requests.
10. Give clear oral and written instructions to students.
11. Manage student behavior in the classroom that is firm, fair, and consistent in applying classroom rules.
12. Create a positive classroom environment conducive to learning and educational growth of the students.
13. Prepare and use various methods to teach basic concepts for subject level.
14. Plan activities for individual student needs and engage and maintain the interest of students in instructional activity.
15. Administer diagnostic placement tests, achievement tests, curriculum tests and other tests as required by the principal.
16. Arrange seating, materials, and displays in such a manner as to harmonize with instructional aims and procedures.
17. Keep informed of and comply with all policies and procedures pertinent to the use of instructional materials, equipment, and textbooks.
18. Follow all unit procedures in checking out materials, supplies, and equipment and promptly report any defective equipment and/or student abuse of materials, supplies, or equipment.
19. Apply knowledge, training, and appropriate media in a systems approach to instruction as outlined in curriculum guides.
20. Keep informed of and comply with policies of the WSD and the Texas Department of Criminal Justice.
21. Maintain Student Progress Records cards as directed by WSD policies and procedures.
22. Follow statutory and agency regulations.
23. Cooperate with other members of the staff in planning and implementing instructional goals, objectives, methods, and policy according to WSD requirements.
24. Demonstrate progress in meeting student performance targets of the district.
25. Demonstrate progress in meeting assigned action plans of the district or campus improvement plans.
26. Develop, use, and evaluate ideas and/or innovative approaches to improve performance.
27. Perform other duties as assigned.
Policy, Reports, and Law:
28. Maintain confidentiality in handling sensitive information received in the performance of the job duties.
29. Perform duties in a professional manner through daily, punctual attendance at location of work assignment.
30. Follow Windham School District policies and procedures in completing assigned job duties.
31. Execute duties in a professional, ethical and responsible manner as defined in 19 TAC Chapter 247, Code of Ethics and Standard Practices for Texas Educators.
Supervisory Responsibilities: Supervise adult incarcerated students in classroom settings. May also supervise teacher aides.
Working Conditions
Additional Requirements With or Without Reasonable Accommodation
Mental Demands:
Ability to communicate (verbal and written), ability to instruct, ability to speak, ability to reason, ability to compile data, ability to interpret policy, ability to interpret procedures and data, ability to concentrate, ability to memorize, ability to alphabetize, ability to understand verbal and written instructions, ability to organize, ability to analyze, ability to maintain emotional control, ability to maintain confidentiality, ability to work with frequent interruptions.
Physical Demands:
Ability to perform full duties of position, lift up to 25 pounds, walking, sitting, standing, climbing stairs and ramps, kneeling, stooping, reaching, hearing (with aid), visual acuity, speaking, travel by car, van, or airplane, driving of car/van, distinguishing colors, occasional prolonged and irregular work hours.
Environmental Demands:
Work inside and outside, noise, radiant/electrical energy, work alone, work with others, around machines with moving parts and objects, possible exposure to microwaves in use, exposure to hot and cold temperatures, exposure to dust and cleaning chemicals.
**The foregoing statements describe the general purpose and responsibilities assigned to this job and are not an exhaustive list of all responsibilities and duties that may be assigned or skills that may be required.
Job Title : Telecommunication Instructor
Primary Location : Austin – Travis
Salary Range : Per Year
Shift Type : Full-Time

Expected salary:

Location: Texas

Job date: Sun, 30 Jul 2023 01:57:19 GMT

Apply for the job now!