Job Vacancy Technology Internal Controls Senior Consultant Cox Communications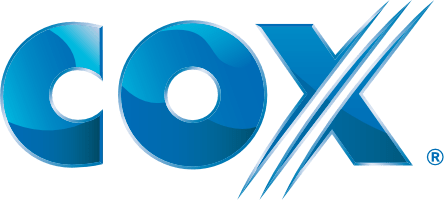 Job title: Technology Internal Controls Senior Consultant

Company: Cox Communications

Job description: Real relationships are sincere, authentic, and built on trust. These are the kinds of connections that move business forward. Imagine being the person who helps bring these relationships to life. If you are looking for an opportunity to take your career to the next level, it's time to learn more about Cox Communications. We are a leading provider of technology solutions across the US and we're looking for people like you!
**This role requires that you reside within a Cox Communications listed location. This is a hybrid role and offers a flexible work-from-home/in-office schedule.
As a Technology Internal Controls Senior Consultant on the Internal Controls Governance (ICG) team, you will play an integral role in partnering with the business to define, monitor, assess, and advise on technology risks to Cox Communications' operations and financial statements. This role will drive governance activities to monitor controls, identify gaps and control design improvement opportunities, and recommend and support solutions to manage risks more efficiently and effectively. This role will also support projects to assess risks and controls associated with areas strategic to the business. You will be a driving force in promoting an internal controls mindset across the company.
Primary Responsibilities and Essential Functions:

Utilize a strong understanding of technology, financial systems, business processes, and financial/IT risk & control frameworks to analyze complex technology risks and recommend and support solutions that are tailored to the business environment and technology landscape.
Serve as a trusted advisor to system/control owners to drive change to technology internal controls and governance processes.
Lead internal controls walkthroughs/design assessment projects to identify and assess changes to the control environments. Advise leaders and process owners to ensure risks are adequately mitigated.
Define and identify control gaps and provide recommendations (remediation / mitigation) for control process improvements.
Support system implementations or changes to ensure adequate controls are incorporated, change control guidelines are followed, and process changes are documented.
Serve as liaison for internal controls testing projects performed by internal audit teams and external audits.
Provide technology risk, systems, and internal controls expertise to business partners and other related risk groups through formal (e.g., trainings) and informal means.
Review and perform data analytics using automation and key applications tools.
Lead and/or participate in multiple projects simultaneously ensuring each engagement is conducted in an efficient and effective manner under moderate to minimal supervision.
Communicate major milestones and identify potential project risks; conduct regular status meetings to review project activities; collaborate with leadership to manage prioritization.
Prepare detailed and accurate written deliverables and documentation, including audit reports (with findings, recommendations for remediation, and management responses), workpapers, narratives, control descriptions, risk & control matrices, and process flowcharts.
Monitor internal controls design certifications, narratives, remediation statuses, and other projects using AuditBoard (governance and risk tool).
Assist internal customers with troubleshooting & resolution of system issues/problems related to ICG tools.
Perform special projects and tasks as assigned.
Qualifications:
Minimum

BS/BA in related discipline (i.e., finance, accounting, or information systems) and 4 years' experience in a related field. The right candidate could also have a different combination, such as a master's degree and 2 years' experience; a Ph.D. and up to 1 year of experience; or 8 years' experience in a related field without a college degree
Strong analytical, problem- solving, and creative, out-of-the-box thinking skills with a track record of delivered results.
Self-starter with flexibility and willingness to balance multiple, changing priorities and work under tight deadlines.
Experienced in organizing, prioritizing, and coordinating one's own work.
Excellent interpersonal, leadership, and presentation skills needed to work effectively with teams.
Strong business writing skills.
Proficient in Microsoft Word, Excel, and PowerPoint
Preferred

BA/BS in related discipline strongly preferred (Management Information Systems, Accounting, Finance, Internal Audit, etc.)
3+ years of Big 4 (audit or consulting) relevant experience, or 4+ years in audit (external/internal), IT controls compliance, SOX compliance, accounting, business systems, or a combination of relevant experience.
CISA and/or CPA strongly preferred. Other relevant professional certifications (e.g., CIA, Six Sigma, etc.) and/or advanced degrees are advantageous.
MBA or Masters in Accounting or Management Information Systems preferred.
Working knowledge of Oracle Financials and AuditBoard preferred.
Cable/Telecommunication industry experience preferred.
A strong understanding of common industry standards (SOC Framework, NIST, ISO 27001/27002, COBIT, PCI-DSS, HIPAA, etc.) preferred.
#LI-075
About Cox Communications
Cox Communications is the largest private telecom company in America, serving six million homes and businesses. That's a lot, but we also proudly serve our employees. Our benefits and our award-winning culture are just two of the things that make Cox a coveted place to work. If you're interested in bringing people closer through broadband, smart home tech and more, join Cox Communications today!
About Cox
Cox empowers employees to build a better future and has been doing so for over 120 years. With exciting investments and innovations across transportation, communications, cleantech and healthcare, our family of businesses – which includes Cox Automotive and Cox Communications – is forging a better future for us all. Ready to make your mark? Join us today!
Benefits of working at Cox may include health care insurance (medical, dental, vision), retirement planning (401(k)), and paid days off (sick leave, parental leave, flexible vacation/wellness days, and/or PTO). For more details on what benefits you may be offered, visit our benefits page .
Cox is an Equal Employment Opportunity employer – All qualified applicants/employees will receive consideration for employment without regard to that individual's age, race, color, religion or creed, national origin or ancestry, sex (including pregnancy), sexual orientation, gender, gender identity, physical or mental disability, veteran status, genetic information, ethnicity, citizenship, or any other characteristic protected by law.
Statement to ALL Third-Party Agencies and Similar Organizations: Cox accepts resumes only from agencies with which we formally engage their services. Please do not forward resumes to our applicant tracking system, Cox employees, Cox hiring manager, or send to any Cox facility. Cox is not responsible for any fees or charges associated with unsolicited resumes.

Expected salary:

Location: Fairburn, GA

Job date: Sun, 09 Jul 2023 07:33:25 GMT

Apply for the job now!