Job Vacancy SYSTEMS ENGINEERING MANAGER Loudoun County Government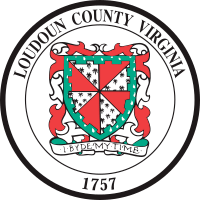 Job title: SYSTEMS ENGINEERING MANAGER

Company: Loudoun County Government

Job description: Introduction
Do you want to make a difference in one of the fastest-growing counties in the United States? Can you lead as part of a team, with inspiration, vision, and creativity? Are you passionate about the role of technology in supporting the mission of local government? Loudoun County's Department of Information Technology is currently seeking a Systems Engineering Manager.
Job Description
This position will:
Manage and motivate a team of professional technologists through listening, communicating, coaching, mentoring, delegation, and empowerment.
Collaboratively develops and submits management and fiscal plans for the program and oversees all operations to support the attainment of goals and objectives.
Standardizes configurations across applications, promotes consistency and reliability, and supports production releases and installation.
Ensures effectiveness of software operational environment during times of critical processing operations; manages implementations, online system modifications, and migrations.
Support coordination, tracking, planning, and scheduling, of hardware and software components utilizing configuration management tools to templatize infrastructure, and continually monitor and enforce desired configurations.
Plan and control releases into pre-production (test) and production environments
Coordinate with all appropriate stakeholders on the content and schedule of the rollout plan, testing plan, and all other documentation pertinent to the release with the County's IT Project Management Office and Communications Office Job Description
Ensure accurate information is coordinated with release packages and update the configuration management system.
Facilitate meetings of Windows, Linux, and Application engineers to ensure the tracking and managing of all the releases.
Performs needs analysis, requirements definition, and systems design; manages the design, testing, documentation, and functional specifications for complex systems. Develop project plans to produce deliverables and reporting mechanisms; and assures accountability for timelines and deliverables.
Oversees equipment maintenance: Provides technical oversight for the installation, inspection, maintenance, and repair of two-way radios, microwave systems, generators, UPS systems, public safety camera networks, and accessory equipment.
May perform other essential job functions specific to the position and department assignment. We are seeking an individual with:
Proven experience managing a team of at least 10 members with examples of soft skills including communication, teamwork, leadership, conflict management, critical thinking, and project management.
Proven experience developing large (over $2 million) budgets, programming, tracking, and forecasting models.
Proven experience with vendor pricing, contracting, and procuring at a state or local government level.
Production experience with configuration management for hardware and software development programs.
Knowledge of Microsoft Active Directory.
Knowledge of Wide Area Network (WAN) and Local Area Network (LAN) design, telecommunication, and cabling standard infrastructures.
Knowledge of wireless network technologies installation and troubleshooting.
Knowledge of Computer-Aided Dispatch (CAD) and related technologies.
Skill in troubleshooting TCP/IP networks.
Skill in communicating ideas clearly, concisely, and effectively.
Ability to communicate effectively, both verbally, and in writing.
Ability to establish and maintain effective working relationships with peers, management, County officials, and clients.
Ability to follow complex oral and written instructions.
Ability to determine departmental and Countywide system needs.
Ability to prepare technical reports.
Proven experience with asset management systems and tracking platform such as Service Now.
Ability to provide solutions that are based on customer need and secure.
Hiring salary commensurate with experience.
Loudoun County Regular Full-time Employees are eligible for full benefits including but not limited to the following as a part of a total rewards package:
Retirement from the Virginia Retirement System (VRS)
Deferred Compensation Plan
Annual leave
Longevity Leave
Sick leave
Paid Family Medical Leave
Annual Paid Holidays (14.5 per year)
Group Health Plan
Group Life Insurance
Exceptional Performance Recognition
Credit Union Membership
Employee Assistance Program (EAP)
Education and Career Development
Click for a full list of County Benefits
Job Requirements
Bachelor's degree in computer science or related field; three (3) years of related work experience in operations management, network engineering, systems development, enterprise systems management, budgeting, automation, and administration, including one (1) year of supervisory experience; or equivalent combination of education and experience.
Special Requirements
Prefer certifications such as Information Technology Infrastructure Library Foundation certification (ITIL), Project Management Professional certification (PMP), or Certified Associate in Project Management (CAPM). Prefer experience in ServiceNow, Contact Centers, VM Ware, SharePoint, SCCM, Intune, and Teams.
Post Conditional Offer Contingencies
The successful candidate will undergo a fingerprint criminal background check, and DMV check.

Expected salary: $82708.78 – 144740.34 per year

Location: Loudoun County, VA

Job date: Fri, 25 Aug 2023 03:28:08 GMT

Apply for the job now!