Job Vacancy SUPERVISORY TELECOMMUNICATIONS SPECIALIST Federal government of the United States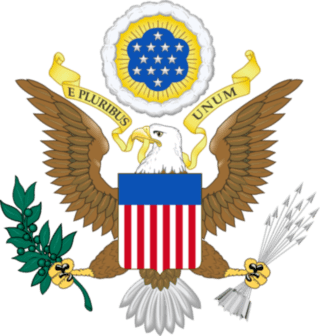 Job title: SUPERVISORY TELECOMMUNICATIONS SPECIALIST

Company: Federal government of the United States

Job description: Summary
This is a public notice flyer to notify interested applicants of anticipated vacancies. Applications will not be accepted through this flyer. Interested applicants must follow the directions in the "How to Apply" section of this flyer to be considered. There may or may not be actual vacancies filled from this flyer. Notice of Result letters will not be sent to applicants who respond to this flyer.
Overview
Open & closing dates
08/07/2023 to 08/18/2023
Salary
$95,905 – $124,677 per year
Pay scale & grade
GS 12
Location
1 vacancy in the following location:
Remote job
No
Telework eligible
Yes—as determined by the agency policy.
Travel Required
Occasional travel – You may be expected to travel for this position.
Relocation expenses reimbursed
No
Appointment type
Term – 2 YEARS
Work schedule
Full-time –
Service
Competitive
Promotion potential
None
Job family (Series)
Supervisory status
Yes
Security clearance
Drug test
No
Position sensitivity and risk
Trust determination process
Announcement number
DE-12029689-23-AW
Control number
734761300
This job is open to
Clarification from the agency
U.S. CITIZENS
Duties
You will direct the day-to-day operations and maintenance tasking of Range Telecommunications Systems (RTS).
You will serve as the first line supervisor for the RTS personnel.
You will manage the procurement, installation, maintenance, replacement, and disposition of telecommunications systems.
You will create necessary documentation and correspondence to support engineering of technical requirements, test equipment requirements, and other telecommunication requirements.
You will assure compliance with applicable laws, federal agency regulations, policies, and procedures including those governing frequency hazards to ordnance, fuel, and personnel.
You will conduct inspections and maintain records of all equipment, personnel training, and qualifications.
You will prepare funding requirements for RTS and create a spending plan to execute accordingly.
Requirements
Conditions of Employment
Must be a US Citizen.
Must be determined suitable for federal employment.
Must participate in the direct deposit pay program.
New employees to the Department of the Navy will be required to successfully pass the E-Verify employment verification check. To learn more about E-Verify, including your rights and responsibilities, visit e-verify.gov
Within the Department of Defense (DoD), the appointment of retired military members within 180 days immediately following retirement date to a civilian position is subject to the provisions of 5 United States Code 3326.
Males born after 12-31-59 must be registered for Selective Service.
You will be required to possess and maintain a current valid United States drivers license.
You will be required to obtain and maintain an interim and/or final security clearance prior to entrance on duty. Failure to obtain and maintain the required level of clearance may result in the withdrawal of a job offer or removal.
You will be required to successfully complete a pre-appointment physical examination.
This position is designated as a Cyber IT/Cybersecurity Workforce position. You must obtain and maintain the credentials as described in SECNAV M-5239.2 for specialty area CYBERSECURITY MANAGEMENT level ADVANCED within 12 months of appointment.
You will be required to complete training, obtain, and maintain a government credit card for travel and travel-related purchases.
This position may require travel from normal duty station to CONUS and OCONUS and may include remote or isolated sites. You must be able to travel on military and commercial aircraft for extended periods of time.
Supervisors in the executive branch have a heightened personal responsibility for advancing government ethics. You will be required to review the 14 General Principles of Ethical Conduct at 5 CFR 2635.101.
You must be able to obtain and maintain Information Assurance Management Level III.
You must obtain and maintain all appropriate certifications required for this position.
You will be required to sign an agreement not to disclose, in any manner, classified information to unauthorized persons.
Misuse of Government IT systems is cause for disciplinary action, including removal.
You will be required to wear personal protective equipment such as helmets, gloves, coveralls, glasses, goggles, respirators and safety shoes continuously for the duration of the work shift.
Qualifications
Your resume must also demonstrate at least one year of specialized experience at or equivalent to the GS-11 grade level or pay band in the Federal service or equivalent experience in the private or public sector. Specialized experience must demonstrate the following: engineering, planning, operation and maintenance of telecommunications systems used to communicate across large areas (i.e. P25 Land Mobile Radio Systems, microwave backhaul systems, single channel aviation and ground radio systems, and tower mounted antenna systems); formulating and maintaining a budget for a telecommunication system.
Additional qualification information can be found from the following Office of Personnel Management website:
Experience refers to paid and unpaid experience, including volunteer work done through National Service programs (e.g., professional, philanthropic, religious, spiritual, community, student, social). Volunteer work helps build critical competencies, knowledge, and skills and can provide valuable training and experience that translates directly to paid employment.
Additional information
TERM:

Term appointments may be extended up to 8 years at the discretion of management and in accordance with applicable regulations. Additionally, you may be noncompetitively converted to a permanent career-conditional or career appointment under specific conditions.
This position is eligible for part time, substantial or ad-hoc telework at the discretion of management.
This position is covered by the Department of Defense Priority Placement Program.
Several vacancies may be filled.
A tentative offer of employment will be rescinded if the selectee fails to meet the pre-employment requirements, including failure to report to any of the scheduled appointments.
Federal annuitant information: The selection of an annuitant is subject to the Department of Defense and Department of the Navy policy on the employment of annuitants. Policy information may be found at: .
Veteran's preference does not apply when selecting individuals under this specific hiring authority. However, if you claim veteran's preference, you will be required to submit supporting documentation with your application as described in the Required Documents section below.

A career with the U.S. government provides employees with a comprehensive benefits package. As a federal employee, you and your family will have access to a range of benefits that are designed to make your federal career very rewarding. .

Expected salary: $95905 – 124677 per year

Location: Twentynine Palms, CA

Job date: Tue, 08 Aug 2023 00:15:34 GMT

Apply for the job now!