Job Vacancy SR MANAGER LOGISTICS Home Depot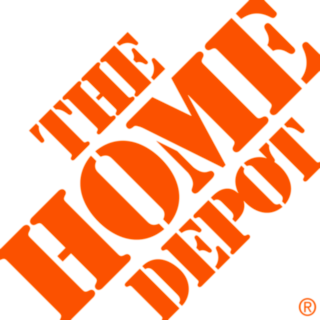 Job title: SR MANAGER LOGISTICS

Company: Home Depot

Job description: Position Purpose:
Reduce costs and improve service to stores by taking control of and managing specific assigned areas of Logistics management

Key Responsibilities:
Provide support and direction for area's efforts.
Manage all aspects of assigned area's of operations and programs.
Participate in strategic planning and facilitate action on these plans for the assigned area. Provide technical logistics expertise on assigned area as well as store/retail expertise as needed..
Plan resources in order to complete competing priorities within the provided timeframe. Prepare project design and timelines.
Select, develop, and motivate assigned staff. May have limited authoirty to negotiate transportation costs for in-bound and/or outbound freight.
Direct Manager/Direct Reports:
Typically reports to Supply Chain Management.
May have Direct and indirect reports
Typically requires highly developed interpersonal skills for dealing with sensitive or controversial situations.
Typically faces situations that have a variety of interpretations and require careful evaluation.
Typically considers new approaches within general policies and short-term goals when solving problems.
Typically, once given general assignments, determines priorities and defines what should be done and how to do it.
Travel Requirements:
Typically requires overnight travel less than 10% of the time.
Physical Requirements:
Most of the time is spent sitting in a comfortable position and there is frequent opportunity to move about. On rare occasions there may be a need to move or lift light articles.
Working Conditions:
Located in a comfortable indoor area. Any unpleasant conditions would be infrequent and not objectionable.
Under regular pressure to meet deadlines, quotas and/or must frequently deal with difficult issues related to people or situations.
ESSENTIAL SKILLS:

Minimum Qualifications:
Must be eighteen years of age or older.
Must be legally permitted to work in the United States.
Preferred Qualifications:
Nine to twelve years of experience is preferred. Experience in the Logistics field preferred
Management experience preferred
Minimum Education:
The knowledge, skills and abilities typically acquired through the completion of a bachelor's degree program or equivalent degree in a field of study related to the job.
Preferred Education:
Minimum Years of Work Experience:
Preferred Years of Work Experience:
No additional years of experience
Minimum Leadership Experience:
Preferred Leadership Experience:
Certifications:
Competencies:
Experience in the Logistics field
Management experience
We are an Equal Opportunity Employer and do not discriminate against any employee or applicant for employment because of race, color, sex, age, national origin, religion, sexual orientation, gender identity, status as a veteran, and basis of disability or any other federal, state or local protected class.

Expected salary:

Location: Charlotte, NC

Job date: Thu, 17 Aug 2023 05:55:08 GMT

Apply for the job now!