Job Vacancy Special Education Teacher- Resource (Harborview Elementary School) Alaska Teacher Placement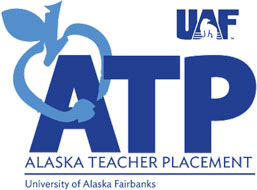 Job title: Special Education Teacher- Resource (Harborview Elementary School)

Company: Alaska Teacher Placement

Job description:
Special Education Teacher- Resource (Harborview Elementary School) JobID: 8082
Student Support Services/Special Education Elementary

7/8/2022

Harborview Elementary

August 2022

Open Until Filled
District:

Juneau School District – Additional Information:
Location: Districtwide (Harborview Elementary School)

Full-Time Position (1.0 FTE)
TEACHING POSITION: Requires Alaska teaching certificate with appropriate endorsement(s) (for information visit: ).
Make a difference for the children in our community!
Position Summary: The successful individual will manage a student caseload on a special education team and will demonstrate the ability to contribute to a dynamic and innovative team working effectively to enhance the educational program within the school and the district. This person will be aware of, and able to use, multiple forms of assessment.
Minimum Requirements:
Bachelor's or Master's Degree in education.
Valid Alaska teaching certificate with a special education endorsement.
Recent experience managing large caseloads with a variety of exceptionalities.
Must be flexible and able to work with colleagues in multiple settings.
Knowledge of current research in field.
Knowledge of many teaching strategies for diverse students.
Must demonstrate an appreciation for parental concern regarding students and be available to parents.
Behavior management skills.
Excellent interpersonal skills that promote positive relationships with students, parents and colleagues.
Preferred Requirements:
Recent experience teaching special education.
Understanding of IDEA requirements.
Compensation: Salary is dependent on experience and education. The Juneau School District offers a competitive salary and an excellent benefit package including medical, dental, vision as well as membership in the Teachers Retirement System (TRS) plan.
How to Apply:

Please visit our website at to complete an online application.
Powered by Aspex Solutions – AppliTrack, Applicant Tracking for Educators. Online Job Employment Applications, Web Based Employment Applications for School Districts and Educational Institutions – You can also view at www.k12jobspot.com. K12JobSpot is a site that has thousands of teaching jobs – all from AppliTrack school districts.

Expected salary:

Location: USA

Job date: Sat, 16 Jul 2022 01:37:48 GMT

Apply for the job now!