Job Vacancy Senior Technician End User Computing – Field Support Southern Glazer's Wine and Spirits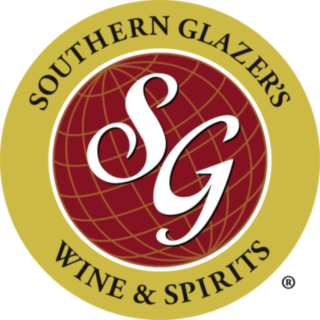 Job title: Senior Technician End User Computing – Field Support

Company: Southern Glazer's Wine and Spirits

Job description: Job ID:
19567
Location:
Dallas, TX, US | Miramar, FL, US
Share Share Social
Close Close
Copied!
What You Need To Know
Open the door to a groundbreaking tech career with an industry leader. Southern Glazer's Wine & Spirits is North America's preeminent wine and spirits distributor, as well as a family-owned, privately held company with a 50+ year legacy of success. To create a new era in alcohol beverage sales and service, we're heavily invested in the most transformative new technologies – and the most brilliant tech professionals. Southern Glazer's was named by Newsweek as a Most Loved Workplace and is included on the Forbes lists for Largest Private Companies and Best Employers for Diversity.
As a full-time employee, you can choose from a full menu of our Top Shelf Benefits, including comprehensive medical and prescription drug coverage, dental and vision plans, tax-saving Flexible Spending Accounts, disability coverage, life insurance plans, and a 401(k) plan. We also offer tuition reimbursement, a wellness program, parental leave, vacation accrual, paid sick leave, and more.
We offer continuous learning and career growth in a fast-paced environment where you are respected, your voice is heard, and technology is part of our strategy for success. If you're looking to fill your glass with opportunity, come join our FAMILY.
Overview
The Senior Technician End User Computing – Field Support is the first point of contact for the business partners of ETP. As such the Technician answers incoming calls, processes emails and web tickets and tracks all information in the ITSM tool. This includes software, hardware, network, telecommunication systems and basic desktop support matters. In the role, our technicians are responsible for determining the issue, escalating as required, working through a remedy, and then resolving the problem (either personally or through the broader ETP team). Individuals in this position may also install software, updates and upgrades on the computers, workstations and network. Technicians have direct access to our business and third-party community and are expected to treat these relationships with quality, care, and empathy that is consistent with the ETP and SGWS Values.
Specialized Skills and Technologies

Experience in Microsoft suite of office, Active Directory, Windows Operating System and iPhone Operating system (IOS)
Fundamental understanding of IT Infrastructure, Software and Printers
Ability to trouble shoot Local Area Network (LAN), Wide Area Network (WAN) and Virtual Private Network (VPN) issues
Primary Responsibilities

Participate in on call rotation
Provide accurate and timely updates to work tickets, incidents, and outages
Develop a command of ITIL service management practices and customization made to SGWS standards
Learn and develop expertise in in-scope applications and platforms for areas supported (e.g., functionality, data, reporting, administration, etc.)
Receive, ticket, and route end user support issues
Complete issue resolution
Document all support outcomes, including resolution and notes
Participate in updating service policies and procedures (where needed)
Assist with commercial and custom system testing and debugging (new releases, features, etc.)
Communicate status of issues to users (verbally or digitally)
Learn and develop expertise in in-scope applications
Provide the support to resolve incidents
Maintain awareness of SGWS system environment to ensure the highest level of service and support to the organization
Support and maintain knowledgebase with current standards and resolution procedures
No less than 25% Travel
Preferred Qualifications

Possess entry level industry certification(s)
Excellent verbal / written communication skills, strong attention to detail
Ability to analyze and solve problems, think outside of the box and grasp technical concepts
Ability to combine information or data to find relationships among seemingly unrelated events
Familiarity with ITIL concepts
Experience with ServiceNow or other support management software
Knowledge of PC, Applications, Hardware and Networking/systems/Platforms
Experience with Telephony tool
Ability to travel as needed
Minimum Qualifications

Bachelor's or Technical Degree (computer science, information systems, software engineering or other industry related curriculum).
Strong communications skills (written and verbal)
Demonstrated patience and empathy for user community
Ability to follow instructions
Strong networking skills, including an ability to leverage relationships to solve problems
Strong problem-solving skills
Strong time management skills (i.e. works efficiently)
Delivers Results
Change agent
Collaboration/Teamwork
Critical Thinking
Analytical Skills
Ability to work within a team environment as well as independently
Ability to understand SGWS's application portfolio as well as how the different systems contribute to daily business operations
Agile Delivery Values

Openness – Team and stakeholders agree to be open about all work and challenges
Commitment – Personally commit to achieving the goals of the team
Respect – Respect your team members to be capable and independent
Courage – You have courage to do the right thing and work on tough problems
Focus – Everyone focus on the work in the sprint and the goal of the scrum team. Rise and fall as a team
Physical Demands

Physical demands include a considerable amount of time sitting and typing/keyboarding, using a computer (e.g., keyboard, mouse, and monitor), or mobile device
Physical demands with activity or condition may occasionally include walking, bending, reaching, standing, squatting, and stooping
May require occasional lifting/lowering, pushing, carrying, or pulling up to 20lbs
EEO Statement
Southern Glazer's Wine and Spirits, an Affirmative Action/EEO employer, prohibits discrimination and harassment of any type and provides equal employment opportunities to all employees and applicants for employment without regard to race, color, religion, age, sex, national origin, disability status, genetics, protected veteran status, sexual orientation, gender identity or expression, or any other characteristic protected by federal, state or local laws. This policy applies to all terms and conditions of employment, including recruiting, hiring, placement, promotion, termination, layoff, recall, transfer, leaves of absence, compensation and training. Southern Glazer's Wine and Spirits provides competitive compensation based on estimated performance level consistent with the past relevant experience, knowledge, skills, abilities and education of employees. Unless otherwise expressly stated, any pay ranges posted here are estimates from outside of Southern Glazer's Wine and Spirits and do not reflect Southern Glazer's pay bands or ranges.

Expected salary:

Location: Miramar, FL – Dallas, TX

Job date: Fri, 25 Aug 2023 02:03:50 GMT

Apply for the job now!