Job Vacancy Senior Procurement Manager – Logistics ofi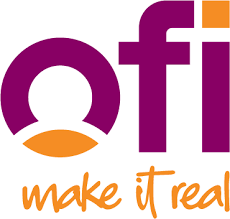 Job title: Senior Procurement Manager – Logistics

Company: ofi

Job description: Job Description
We are a global leader in food & beverage ingredients. Pioneers at heart, we operate at the forefront of consumer trends to provide food & beverage manufacturers with products and ingredients that will delight their consumers. Making a positive impact on people and planet is all part of the delight. With a deep-rooted presence in the countries where our ingredients are grown, we are closer to farmers, enabling better quality, and more reliable, traceable and transparent supply. Supplying products and ingredients at scale is just the start. We add value through our unique, complementary portfolio of natural, delicious and nutritious products. With our fresh thinking, we help our customers unleash the sensory and functional attributes of cocoa, coffee, dairy, nuts and spices so they can create naturally good food & beverage products that meet consumer expectations. And whoever we're with, whatever we're doing, we always make it real.
Position Summary
Reporting to the Global head Logistics Procurement, the Senior Procurement Manager will be responsible for procurement of Logistics Services including warehouse, transportation, and distribution within North America & South America. This position will be responsible for developing and executing long term robust strategic procurement plans that ensure that the products and services provided to the business by the selected supply partners deliver the best value outcome for the company.
The ideal candidate will have effectively demonstrated an ability to continuously deliver cost savings opportunities, build a strategic supplier relationship, established better services, and logistics procurement leadership.
Position Responsibilities
Execute sourcing activities for end-to-end transportation spend including development of bid cadence, continuous improvement initiatives, capacity management, etc.
Develop market intelligence and risk management for
$150M USD annual logistics spend. * Support the development of transportation strategies and implement initiatives that will improve lead-time, cost, on-time service, and truckload utilization.
Develop countermeasures and risk mitigation plans based on high-probability market scenarios.
Liaise with Global Logistics Category Management team to support knowledge exchange and global category initiatives.
Support ofi Americas distribution requirements by leading sourcing events for warehouse capacity, both lease and buy.
Analyze cost to serve, identify gaps and engage with internal stakeholders (logistics, customer service, quality, operations, etc.) to capture business requirements and ensure qualification and efficient onboarding/transition of suppliers.
Support the development, implementation, and maintenance of category strategy by mode.
Support transportation service provider segmentation, Supplier Relationship Management (SRM) and quarterly business reviews for all strategic suppliers within logistics space.
Build and maintain proactive strategic relationships with carrier leaders to support mutually beneficial benefits to achieve efficient, reliable, and cost-effective solutions to support ofi.
Manage the analysis of modal/carrier cost and performance to benchmark service standards and applicable trends to ensure contracted service level agreements and budgeted operating costs are being met; decisively develop plans for any gaps in performance.
Monitor active logistics procurement projects, updating status, eliminating roadblocks, and escalating issues as appropriate, as well as investigating, coordinating, and communicating project changes. Create and conduct presentations for project approvals and monthly status
Partner with ofi Transportation Operations to track timely resolution of performance problems that could impact flow of goods within ofi's network; proactively develop contingency plans and manages crisis situations.
Manage reporting of financial metrics (forecast and actual) and support the development of the Annual Operating Plan for logistics productivity projects, targets, and initiatives.
Work in partnership with the SBUs to proactively forecast capacity commitments for service providers allowing them the proper lead-time to develop surge capacity plans, particularly in peak season.
Partner with cross-functional teams to assist with project charters, benefits, and resource requirements. Will be an active participant in business unit productivity stage gate reviews ensuring required cross-functional resources are allocated to execute projects as outlined.
Position Requirements
Bachelor's degree in Business, Supply Chain, Operations, Engineering, or related field is required.
Seven (7) years of America/global logistics-related sourcing, buyer, business, and/or analyst experience is required.
Knowledge of South America logistics market
Experience in 7 Step Strategic Sourcing a plus
Three (3) years of project management experience is required.
Demonstrate success with implementing transformations, change management, problem solving and process thinking.
Excellent mathematical aptitude with analytical skills. Ability to perform data analysis using various analytical tools is required.
Experience leading complex problem-solving is required.
Must demonstrate experience managing offshore support groups.
Demonstrate relationships/network across multiple modes in the transportation space.
Experience running large complex cross functional projects is required.
Global project management is preferred.
Excellent interpersonal and communication skills, both verbal and written, with the ability to communicate effectively at any level is required.
Languages: Fluent in English and Portuguese.
Experience with e-procurement, SAP, TMS required; Jaggaer/Coupa and Oracle OTM preferred.
Experience with MS Office applications including Word, PowerPoint, Excel, and Project Management is required
Ability and willingness to travel up to 15% of the time is required.
Note: This job description is not intended to be all-inclusive. Employee may perform other related duties as negotiated to meet the ongoing needs of the organization.
ofi provides equality of opportunity for all persons with respect to hiring without discrimination on the grounds of race, color, religion, national origin, sex, pregnancy, age, disability, veteran status, or sexual orientation. All employment will be decided on the basis of qualifications, merit and business need. If you need assistance or an accommodation due to a disability, you may contact us for support at:
At ofi, we celebrate our diversity. Olam Americas Inc. is proud to be an equal opportunity workplace.

Expected salary:

Location: Willowbrook, IL

Job date: Thu, 06 Jul 2023 22:48:46 GMT

Apply for the job now!