Job Vacancy Project Manager Implementation – CEVA Lead Logistics CMA CGM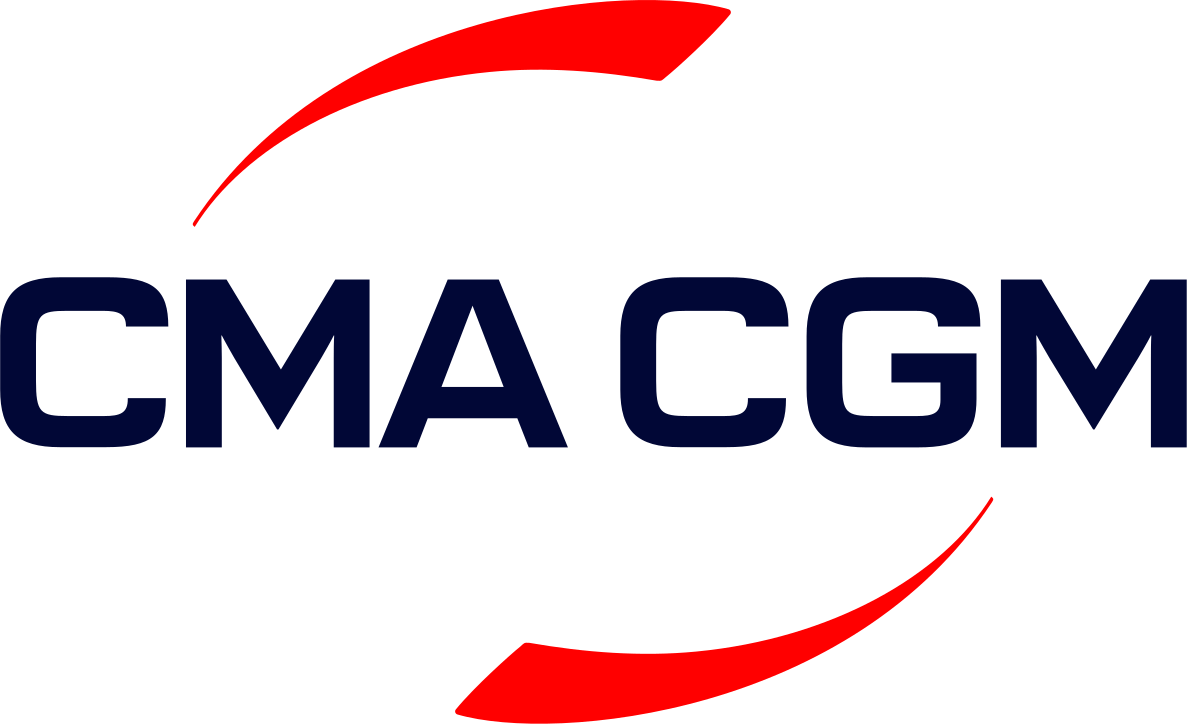 Job title: Project Manager Implementation – CEVA Lead Logistics

Company: CMA CGM

Job description: CEVA Logistics provides global supply chain solutions to connect people, products and providers all around the world. Present in 170 countries and with more than 110,000 employees spread over 1,300 sites, we are well on our way to achieving our vision: to be a Top 5 global 3PL.
We believe that our employees are the key to our success. We want to engage and empower our diverse, global team to co-create value with our customers through our solutions in contract logistics and air, ocean, ground, and finished vehicle transport. That is why CEVA Logistics offers a dynamic and exceptional work environment that fosters personal growth, innovation, and continuous improvement.
DARE TO GROW! Join CEVA Logistics, and you will be part of a team that values imagination, encourages boldness and exemplarity, and is committed to excellence in everything we do. Join us in our mission to shape the future of global logistics as we become a global leader in the logistics industry. As we continue growing at a fast pace, will you "Dare to Grow" with us?
YOUR ROLE
At CEVA Lead Logistics, we provide customers with outstanding Visibility and Control across their entire Supply Chain. Our operations experts located across the globe in our 6 Control Towers provide services around Supplier and Order Management, Transport Planning and Monitoring, as well as managing performance and freight costs.
Based in one of CEVA Lead Logistics' regional Control Towers and reporting to the Regional Head of Lead Logistics Operations, the CLL Implementation Project Manager will be responsible to lead and coordinate customer as well as internal implementation projects on a regional and global scale.
This can comprise managing onboarding of new Lead Logistics or 4PL customers as well as extensions of existing business scope, including CEVA internal improvement projects.
WHAT ARE YOU GOING TO DO?
Act as the Project Management / PMO lead for Ceva Lead Logistics projects, applying CEVA project methodology and being responsible / accountable for:
Managing PMO activities across all phases of the project
Project Planning: establishing Work Breakdown Structure (WBS) and detailed task / project plan, resource planning and project budget planning
Project Controlling and Project Quality Assurance: project activity monitoring on task level, ensuring project deliverables are achieved on time, in full and at cost
Project communication: providing regular project reporting, prepare and hold regular project steering calls with CLL and customer management teams, including escalation of persisting issues and the definition / execution of action plans
Project Change Management: Identify and manage changes to both project plan / framework as well as project scope, document changes and communicate to affected stakeholders to define appropriate actions
Assume ownership of defining and implementing business processes and solutions, from project kick-off with Solution Design team to final handover to Operations, including following main activities:
Scope and Requirements Definition: lead customer workshops to define Business Requirements, establish required documentation and ensure proper document sign-off by all involved stakeholders
Operational Design and Standard Operating Procedures: liaise with involved CLL departments to translate business requirements into operational processes as well as IT and system requirements and coordinate the creation of all necessary documentation (SOPs, Work Instructions)
Operational and HR ramp-up: establish resource and ramp-up planning with involved operational and HR departments, prepare and manage training plans, oversee training activities
End-user testing: supervise the setup of testing plans, ensure all business requirements are properly tested during UAT and signed off
Ensure traceability of requirements from original customer agreement and scope until operational Work Instructions and end-user testing
Go-Live and Rollout: align rollout planning with customer and all involved CEVA stakeholders, provide go-live support to operations and coordinate mitigation activities where required, ensure structured and documented project handover to operations after operational stabilization
Customer Project Management:
Act as primary contact for customer's project organization
Ensure that project plan and milestones are aligned and kept up to date with customer project plan at all times
Liaise regularly with project team on customer side to ensure project timelines and deliverables are met on both sides, jointly manage project risk assessment and mitigation plans with customer organization
Organize and lead regular joint project reviews and steering committee meetings with CLL and customer's project organization to keep all stakeholders updated on project progress
Act as primary contact for customer questions, manage escalations and change requests with regards to both project framework as well as project scope and deliverables
Project technical and IT coordination:
Coordinate with CEVA IT and Product Development teams to define and correctly reflect IT project tasks and deliverables in the overall project planning
Liaise with IT teams during business requirements gathering to ensure all IT requirements are correctly captured and documented and being translated into technical specifications
Monitor IT configuration during build phase to ensure technical deliverables are achieved on time and in budget
Other duties:
Contribute to the development and evolution to both CLL project management methodology and tools as well as CLL standard solution portfolio by sharing experience and best practices from past and current projects
Lead CLL internal projects for enhancements and improvements, as defined and assigned by regional management
WHAT ARE WE LOOKING FOR?

University degree / masters in business administration with a focus on transport, supply chain / logistics
Alternatively equivalent work experience in a related discipline
Minimum 3 years experience in transport / logistics industry or related fields
Minimum 3 years' experience with customer facing projects in a managing role
Proven experience with Project Management / PMO activities (Project Planning, Project Controls, Project Communication), using standard tools such as MS Project
Proven experience in Process (re-) Engineering / Analysis and / or Operational Excellence / Continuous Improvement
Analytical skills, user experience with Business Process or Continuous Improvement methodologies and tools (VSM, Process Mapping, Kaizen etc.)
Experienced with managing organizational and process changes
MS Office skills on a user level (MS Word, Excel, PowerPoint, Visio)
Desirable

Project Management qualification (PMP, Prince2)
Freight forwarding industry knowledge obtained through hand-on experience in an operational and / or analytical role, ideally across different modes of transportation (Air, Ocean, Ground, Parcel etc.)
In-depth knowledge of logistics requirements for one or several industry fields, for example Pharmaceutical / Healthcare, Automotive, Aerospace, FMCG etc.
Experience with projects on a regional / global scale in multi-lingual and multi-cultural project settings
Understanding of the principles of IT Project Management
Knowledge of TMS systems and / or WMS, ERP systems on an end-user level
WHAT DO WE HAVE TO OFFER?
With a genuine culture of reward and recognition, we want our employees to grow, develop and be part of our journey. There's no doubt that you will be compensated for your hard work and commitment so if you'd like to work for one of the top Logistics providers in the world then please do get in touch to find your next role.
ABOUT TOMORROW
We value your professional and personal growth. That's why we share plenty of career opportunities for you to thrive within CEVA. Join CEVA for a challenging career.
CEVA operates in a multicultural, global environment and is a richly diverse organization operating seamlessly as one company. We aim to attract, motivate and retain the best people in our industry, whatever their background. We share the same passion to deliver world-class solutions to our customers. We have the best supply chain professionals in the industry and develop this talent in an inspiring work environment.
CEVA Logistics is proud to be an equal opportunity work place and an affirmative action employer. All qualified applicants will receive consideration for employment without regard to race, color, religion, gender, gender identity or expression, sexual orientation, national origin, genetics, disability, age, veteran status or any other characteristic. We are an Equal Opportunity Employer of Minorities, Females, Protected Veterans, and Individual with Disabilities.
Please note: Legitimate CEVA Logistics recruitment processes include communication with candidates through recognized professional networks, such as LinkedIn or via an official company email address: [email protected]. We recommend that you do not respond to unsolicited business propositions and/or offers from people with whom you are unfamiliar.
Information provided is true and accurate. False statements or information will result in the application voided.
Outstanding benefits for employee and family including multiple health plans(company contribution to health savings account), prescription, dental and vision coverage.

Company paid life insurance, accident insurance, short- and long-term disability coverage and employee assistance plan.

Voluntary benefits including additional life insurance, AD&D coverage, buy-up short- and long-term disability, critical illness, identify theft & legal plan.

401(k) with company match.

Flexible Paid Time Off programs including company paid holidays.

Tuition reimbursement program.

Expected salary:

Location: Houston, TX

Job date: Fri, 07 Jul 2023 06:34:16 GMT

Apply for the job now!