Job Vacancy Production Worker – $14.50/hr SUNSET Grown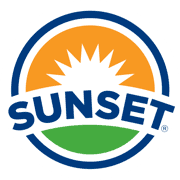 Job title: Production Worker – $14.50/hr

Company: SUNSET Grown

Job description: Description :
Green Empire Farms in Oneida, NY, is currently seeking a Grader who is responsible to perform general labor tasks in the warehouse that includes sanitation. Primarily packs produce into the appropriate containers, ensuring the product is properly labeled and meets company quality standards.
Primary Responsibilities:
Pack product into shipping containers and seal and label properly.
Understand produce grade standards and maturity characteristics.
Responsible for handling
produce carefully to prevent bruising or damage to the product.
Meets packing productivity standards as set out by the Supervisor.
Cleaning and sanitization of the pack room.
Meet packing standards set out by the Grading Supervisor, Line Leads or Quality Control.
Follow Food Safety, Occupational Health and Safety and Operations policies and procedures.
Identifies safety concerns and communicates with Supervisor accordingly.
Any other tasks as directed by Supervision.
Education/Background Requirements:
Previous experience working with produce or in warehouse environment preferred.
Specific Knowledge, Skills and Abilities Required
Ability to learn and retain a wealth of product and customer knowledge.
Ability to make critical decisions quickly and repeatedly.
Manual dexterity: ability to work with hands for the entire shift.
Must be able to stand/walk for an extended amount of time.
Good motor skills and eye/hand coordination.
Working Conditions:
Ability to work in varying temperatures that can be cool to hot.
Must be capable of frequently lifting up to 30 lbs.
Position requires standing and walking for the entire shift.
Environment includes a refrigerated warehouse, where the temperature averages 50°F and the background noise approaches 70 dcbs.
#sunset

Expected salary: $14.5 per hour

Location: Oneida, NY

Job date: Wed, 27 Jul 2022 04:36:57 GMT

Apply for the job now!