Job Vacancy Operations Staff ASM Global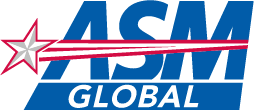 Job title: Operations Staff

Company: ASM Global

Job description: Under general supervision, performs work as needed to clean, maintain and prepare for events at the facility. Duties include skilled and semi-skilled tasks, which often require heavy lifting and a high degree of physical exertion. Essential Duties & Responsibilities Participate in all aspects of the Requisition Conversion process in preparation for events. Duties may include setting up and tearing down flooring, portable chairs, operable wall, barricades, staging, tables, other furnishings and equipment. Perform varies duties to ensure the day-to-day operations of the facility are met. These include, but not limited to, loading/unloading delivery trucks, transporting trash and waste to proper disposal area and replenishing supplies. Assist with pre/post event cleaning and janitorial tasks including, but not limited to, sweeping, mopping, dusting, trash removal, vacuuming, spot cleaning, washing, stripping, carpet cleaning, window washing and waxing. Perform repairs and maintenance tasks such as painting, patching, re-lamping, replacing ceiling tile, replacing filters, etc. Assist building engineers and subcontractors in construction, repair and maintenance of the building. Report irregularities, discrepancies, safety or damage concerns or loss of property promptly to supervisor. Work extended and/or irregular hours including nights, weekends and holidays, as needed. Perform other duties as required. Supervisory Responsibilities None Qualifications To perform this job successfully, an individual must be able to perform each essential duty satisfactorily. The requirements listed below are representative of the knowledge, skill, and or ability required. Reasonable accommodations may be made to enable individuals with disabilities to perform the essential functions. Education and/or Experience High School diploma, and one (1) to three (3) months related experience or equivalent combination of education and experience. Certificates, Licenses, Registrations Be licensed and insured to operate a motor vehicle in the United States. Skills and Abilities Demonstrate knowledge of practices and procedures related to event set-up and Requisition Conversions; typical methods and techniques for cleaning and maintaining the facility; and proper use and care of hand and power tools. Demonstrate a positive attitude and a willingness to learn. Follow all policies/procedures, risk management, safety precautions, rules, regulations and emergency procedures established at the facility. Must perform strenuous physical duties at times, including lifting, carrying, moving and climbing. Operate equipment such as light trucks, pallet jacks, forklifts, boom lifts, Zamboni machine, scrubbing machines or other light power driven equipment. Follow oral and written instructions and communicate effectively with other in both oral and written form. Work independently, exercising judgment and initiative. Maintain an effective working relationship with clients, employees, exhibitors, patrons and others encountered in the course of employment. Computer Skills Operate a personal computer using Windows, Office and other standard office equipment. Physical Demands The physical demands described here are representative of those that must be met by an employee to successfully perform the essential functions of this job. Reasonable accommodations may be made to enable individuals with disabilities to perform the essential functions. While performing the duties of this job, the employee is regularly required to move around the facility; to stand for long hours during events; talk and hear. This position may require work inside or outside of the building, as needed for events. The employee must be able to perform strenuous physical duties at time, including lifting, carrying, moving and climbing. The employee must occasionally lift and/or move up to 50 pounds. This position requires minimal stooping and lifting, but substantial walking. Must be able to stand or sit for long periods of time. NOTE: The essential responsibilities of this position are described under the headings above. They may be subject to change at any time due to reasonable accommodation or other reasons. Also, this document in no way states or implies that these are the only duties to be performed by the employee occupying this position. Recruiter: Portia Hargrove ASM Global Tulsa 200 S. Denver Ave Tulsa OK 74103 All applicants must apply online to be considered. Applicants needing reasonable accommodations to complete the application may contact the Human Resources Administrative Assistant at (918) 894-4355. ASM GLOBAL is an Equal Opportunity/Affirmative Action employer, and encourages Women, Minorities, Individuals with Disabilities, and protected Veterans to apply. VEVRAA Federal Contractor.

Expected salary:

Location: Tulsa, OK

Job date: Fri, 12 Aug 2022 04:19:21 GMT

Apply for the job now!