Job Vacancy Operations Manager Arvato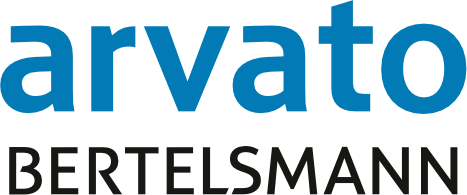 Job title: Operations Manager

Company: Arvato

Job description: We're on it!

Arvato offers you one of the most dynamic work environments you can imagine. We are growing, innovating and we solve the challenges of our clients around the world every day. How do we do it? With our global team of 17,000 colleagues at 87 locations in over 17 countries and our special spirit: We're on it! As a strategic growth partner for our clients, we use cloud-based e-commerce and IT platforms as well as state-of-the-art automation technology to realize complex, global supply chain solutions.
Company Summary:
At Arvato, we measure our success through the successes of our customers. Our DNA is built upon Customer Obsession, Ownership and Continuous Improvement. We achieve our goals by means of experience, state-of- the-art technologies, creativity, passion and a commitment to quality, innovation and having fun! Join our team today!
Position Summary:
We are looking for an experienced operations leader to join our team as an Operations Manager. In this role you will have the responsibility for the end-to-end operations for our Memphis, TN location. This includes driving continuous improvement in all areas of operation as well as monitoring and adjusting processes as needed to meet production schedules, due dates, priorities, shipping requirements and volume peaks. Your goal will be to provide the highest quality service for our customers by establishing best-in-class processes while maintaining optimal cost structures.
The ideal candidate will be flexible, self-motivated, analytical and possess excellent communication skills with demonstrated experience driving process improvement initiatives. Proven leadership capabilities with ability to interact easily with individuals at all levels and functions, both within and outside the organization will be critical to this role. ISO experience is also strongly preferred.
Key Responsibilities:
Active management of production, quality and technical support area
Serve as key communication link between operations and customers (internal and external)
Workforce Management in a temp labor environment
Maintain production, quality, reliability, safety and security requirements
Hire, train, evaluate and develop production management staff
Minimum Qualifications:
5+ years of operations experience within an multi-client supply chain and high tech environment including developing, motivating, and leading cross functional teams
Bachelor's Degree preferred
ERP Systems experience required, SAP preferred
Physical Demands & Work Environment:
Must possess ability to function in a high-pressure, fast-moving environment
Divided between office setting and operations environment
Job Type: Full-time
Benefits:

401(k)
401(k) matching
Dental insurance
Health insurance
Life insurance
Paid time off
Vision insurance
Work Location: In person
About our company:

Arvato – the spirit of solutions!
We at Arvato provide a comprehensive range of services and solutions to our business partners in the consumer electronics, high-tech, telecommunication, networking and industrial sectors. With more than five decades of experience and our global footprint we create value for our customers and ensure that they are well equipped for the challenges of their markets.
Arvato is a part of Arvato AG/ Bertelsmann, an internationally networked outsourcing provider. More than 65,000 employees design and implement solutions for all kinds of business processes across integrated service chains, for business customers from around the world. Its portfolio includes all services related to the creation and distribution of printed materials and digital storage media, as well as data management, customer care, CRM services, supply-chain management, digital distribution, financial services, professional and custom IT services, and the direct-to-customer distribution of educational media. Arvato is a wholly-owned subsidiary of Bertelsmann SE & Co. KGaA.
Arvato is an Equal Opportunity Employer and values the array of talents and perspectives that a diverse workforce brings. All qualified applicants will receive consideration for employment without regard to race, national origin, religion, age, color, sex, sexual orientation, gender identity, disability, or protected veteran status.
Company: Arvato Digital Services LLC
Country: United States of America
State/Region: Tennessee
City: Memphis
Postal Code: 38011
Job ID: 263470
Date: Aug 23, 2023
Location:
Memphis, TN, US, 38011

Expected salary:

Location: Memphis, TN

Job date: Fri, 25 Aug 2023 05:00:54 GMT

Apply for the job now!