Job Vacancy Office Manager and Business Support Administrative Assistant (Associate Level) Environmental Resources Management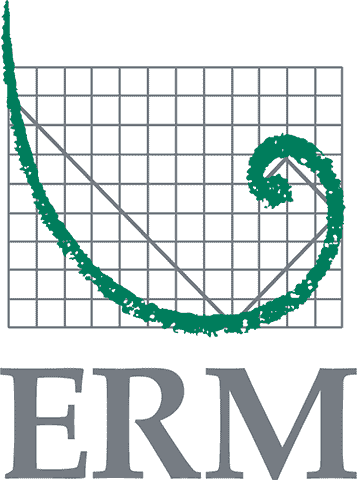 Job title: Office Manager and Business Support Administrative Assistant (Associate Level)

Company: Environmental Resources Management

Job description: ERM is seeking an experienced, hands-on Office Manager/Executive Administrative Assistant to provide high-quality administrative duties as well as project administrative support for ERM's 50+ person office in Minneapolis, MN. This will be a hybrid position; 50/50 work from home and in-office. We are seeking an organized administrative professional with a proven track record in successful office management to apply self-initiative, positive team attitude, and technical quality and creativity to support our Area Manager and Partners and ensure the Hartford office operates efficiently. This is an excellent opportunity for an administrative professional looking to join a global environmental leader in an exciting and growing industry.
RESPONSIBILITIES:
Office Manager
Provide operational and administrative support to leverage the Area Manager, annual office budget preparation, office space oversight (e.g., office organization, building maintenance issues, internal and external office/people moves), and vendor/supply procurement process. Keep management informed by reviewing and analyzing special reports, summarizing information, and identifying trends.
Supervise office activities to achieve maximum expense control and productivity.
Manage office operations, including building relationships with property manager and vendors (i.e., office supplies, office equipment, repair/maintenance), and review and approve supply requisitions.
Manage development of and compliance with consistent procedures and policies for office activities, measuring results against standards and making necessary adjustments.
Oversee local meeting and event coordination.
Promote and drive ERM culture for local office, including health and safety, morale, and sustainability.
REQUIREMENTS:
3+ years of administrative, project management, or financial experience in a professional services/consulting environment preferred.
Excellent communication skills (both written and verbal).
Must be able to work with other employees all over the globe.
Strong computer skills, including MS Office (Word, Excel, PowerPoint, Outlook, Teams and Project); experience with accounting software, Salesforce, ENFOS, and/or Avetta a plus.
Ability to work independently to manage and coordinate multiple project assignments simultaneously in a deadline-driven environment.
Detail-oriented, proactive, and ability to prioritize effectively.
Strong organizational, scheduling, and logistics skills.
Ability to work as part of a team and be a self-starter.
Who We Are:
As the largest global pure play sustainability consultancy, we partner with the world's leading organizations, creating innovative solutions to sustainability challenges and unlocking commercial opportunities that meet the needs of today while preserving opportunity for future generations.
At ERM we know that creating a diverse, equitable and inclusive work environment is an essential part of making our company a great place to build a career. We also see our diversity as a strength that helps us create better solutions for our clients. Our diverse team of world-class experts supports clients across the breadth of their organizations to operationalize sustainability, underpinned by our deep technical expertise in addressing their environmental, health, safety, risk and social issues. We call this capability our "boots to boardroom" approach for its comprehensive service model that allows ERM to develop strategic and technical solutions that advance objectives on the ground or at the executive level.
Please submit your resume and brief cover letter. Based on review of these responses, shortlisted candidates will be invited for interviews.
ERM does not accept recruiting agency resumes. Please do not forward resumes to our jobs alias, ERM employees or any other company location. ERM is not responsible for any fees related to unsolicited resumes.
ERM is proud to be an Equal Employment Opportunity employer. We do not discriminate based upon race, religion, color, national origin, gender, sexual orientation, gender identity, age, status as a protected veteran, status as an individual with a disability, or other applicable legally protected characteristics.
Thank you for your interest in ERM!

Expected salary:

Location: Winnebago, MN

Job date: Fri, 15 Jul 2022 22:38:18 GMT

Apply for the job now!