Job Vacancy New Features QA Analyst for Carrier Engineer -Korean or Chinese speaking/ Plano, TX / Mobile / MMK BTI Solutions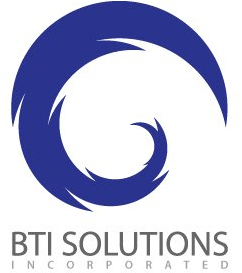 Job title: New Features QA Analyst for Carrier Engineer -Korean or Chinese speaking/ Plano, TX / Mobile / MMK

Company: BTI Solutions

Job description: Job Description
Main responsibility is to execute Function/Performance IOT (Inter-Operability Test) in Carrier lab and field for
new features that Carriers will newly deploy within 6~12 months and to confirm modem features work well with
carrier network
Perform testing and sending daily report to internal teams and (when needed) to customer
Log analysis and debugging UE issues
Able to collaborate with local and HQ team to identify the root cause of issues
On a request basis from carrier,
help flash new Software build
help train MediaTek Tool
help provide testing support for joint debugging with carrier
When needed, perform the stress test on own platform in Carrier lab or field to check the stability
Documentation of test plan/procedures when the activities assigned are complete
Minimum Qualifications
Technical proficiency/good understanding of Wireless Technologies in the areas of LTE, NR NSA and SA, VoLTE, VoNR
Expertise on 3GPP specs for 4G/5G
Excellent written and verbal communication skills. Ability to work independently and as a team
Flexible in traveling with a short notice when required by business needs
Education: Degree in Electrical/Network Engineering, Telecommunications, or related field
Preferred Qualifications
3~4 years' experience with wireless technologies in the areas of LTE/NR/VoLTE/VoNR or 2~3 years with
master's degree in network/telecommunication engineering
Understanding of US carrier's certification process
Hands on testing experience of cellular phone products with Carriers or OEMs. Aware of logging tools like QxDM, QCAT, Wireshark, ELT, etc.
Why Work for Us?

Established in 2006, continues to grow dramatically within the IT/telecommunications/Automobility and SCM industry. We encourage our employees in personal development with a passion to succeed and we offer an excellent benefit package. Every employee has access to Medical, Vision, Dental, Life and 401K plus many more.

401K with Employer Match
Company Paid Dental, Vision, Life and Medical up to 100%
Paid Sick Leave
Chance for VISA sponsoring
BTI Solutions, Inc. is an Equal Opportunity Employer M/F/D/V.

Expected salary:

Location: Plano, TX

Job date: Sun, 09 Jul 2023 06:10:22 GMT

Apply for the job now!