Job Vacancy Network Administrator State of Utah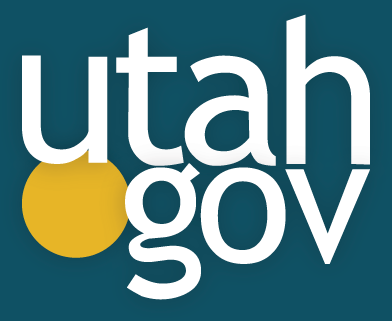 Job title: Network Administrator

Company: State of Utah

Job description: Job Description
The Division of Technology Services (DTS) is looking for a motivated, self-starter, who wants to have a great career providing technical support and development in data communication systems. Incumbents perform duties in diagnostics and repair of switches, routers, firewalls, telecommunication circuits, and supporting systems. Provides customer assistance in network equipment configuration, installation, monitoring, and troubleshooting.
This position may be eligible for remote work (work must be performed within Utah) with occasional in office work required, office located at: Taylorsville State Office Building 4315 S 2700 West, Taylorsville, Utah.
Why join our team?

We have great business partners who want to serve Utah citizens efficiently and effectively, while working within the guidance of their federal and state partners. This is an opportunity to make a difference for Utah citizens while being a pivotal part of an exciting IT team. You will receive great health and retirement benefits, such as, generous paid time off so you can spend more time with your family and have a positive work life balance. to view a summary of all the benefits we offer.
The Agency:

To learn more about The Division of Technology Services check us out . The State's environment is a highly optimized blend of systems responsible for collecting, processing, and distributing millions of data elements every day.
Example of Duties
Troubleshoots and diagnoses problems, make adjustments, repairs and/or performs preventative maintenance on circuits, switches, firewalls, and wireless systems.
Configures switches, routers, and firewalls.
Patch and update network components.
Maintains accurate configuration templates and documentation.
Provision new circuits on routers.
Uses and operates a variety of network monitoring and configuration management tools.
Maintains accurate records and logs.
Identifies problems or potential problem areas and recommends solutions.
Answers customer support calls and help request tickets.
Monitor for outages.
Calls and places help request tickets to various hardware vendors and telecommunication service providers.
Other tasks as assigned.
Typical Qualifications
Have experience in data communication system, ask questions, and is self motivated.
Understand TCP/IP technologies.
Understanding of networking topologies and concepts.
A basic knowledge of routers, switches, firewalls.
Troubleshooting experience.
Installation, repair and maintenance of telecommunication systems and equipment.
Experience in updating hardware and patch management.
Be able to read and interpret technical documentation.
Follow instructions and listen well.
Communicate information and ideas clearly, and concisely, in writing; read and understand the information presented in writing.
Speak clearly, concisely and effectively; listen to, and understand, information and ideas as presented verbally.
Ability to look around, see what needs to be done, and jump in and help.
Make decisions or solve problems by using logic to identify key facts, explore alternatives, and propose quality solutions.
Follow applicable laws, rules, regulations and/or policies and procedures.
Arrange, coordinate, or schedule installation times and details.
Supplemental Information

Employment contingent on passing a drug screening and a background check.
Risks which require the use of special safety precautions and/or equipment, e.g., working around operating machines, working with contagious diseases or hazardous chemicals, etc.
Typically, the employee may sit comfortably to perform the work; however, there may be some walking; standing; bending; carrying light items; driving an automobile, etc. Special physical demands are not required to perform the work.
Benefits:

The State of Utah offers eligible employees a variety of benefits including medical, dental, life and disability insurance, as well as a comprehensive leave program. Please click the following link for a detailed information page: . To access a Total Compensation Calculator in Excel format click .
FMLA General Notice:

(right click + open link in new tab)

(clic derecho + abrir en una pestaña nueva?)

Expected salary: $28.95 – 45.92 per hour

Location: Salt Lake County, UT

Job date: Fri, 25 Aug 2023 05:34:26 GMT

Apply for the job now!