Job Vacancy Motivated Marketing Coordinator – Entry Level Rocksteady Promotions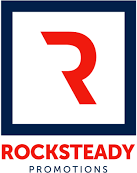 Job title: Motivated Marketing Coordinator – Entry Level

Company: Rocksteady Promotions

Job description: From the beginning, Rocksteady Promotions' mission has been to maximize impact with innovative techniques. We focus on sales and customer acquisitions – performed in a range of industries to maximize our strengths. Smart technologies and renewable energy offered by Inspire Energy, home improvement services, and telecommunication representation are our areas of expertise. As the worlds of sales and marketing continue to evolve, our commitment to our team and our clients remain the same.
We are looking for Competitive, Career-Minded Individuals to fill Marketing Coordinator positions in our Marketing and Sales firm. The right candidate will love the thrill of a challenge and be excited to dive into new things. There is a huge demand for our cost-effective services due to the present economic state. We provide sales and marketing for various clients in the area.
We believe in Promoting 100% from within…no seniority!
Our track record of unstoppable growth has given Rocksteady Promotions a highly-regarded reputation, and our core values continue to cultivate the expansion we have seen. Our core values include integrity, morale, and culture.
Integrity: We put our team in front of our own personal gain, we make sure their success is acquired before we look at our own needs.
Morale: Morale and attitude are fundamentals to success.
Culture: Our team camaraderie is the backbone of what makes our company successful. Our innovative culture has always been our competitive advantage and is what makes us the industry's best.
JOB REQUIREMENTS:
We are looking for people with the following attributes:
Natural leadership ability
Looking to begin their career
Able to complete tasks and meet deadlines
Able to quickly learn and pick up on complex ideas
Willing to multi-task, jump in and help any campaign
Wants an exciting work environment
Marketing, sales, and management skills
Sports Minded and competitive
Powered by JazzHR

Expected salary:

Location: Philadelphia, PA

Job date: Sat, 02 Sep 2023 02:42:23 GMT

Apply for the job now!