Job Vacancy Manufacturing Engineer American Axle & Manufacturing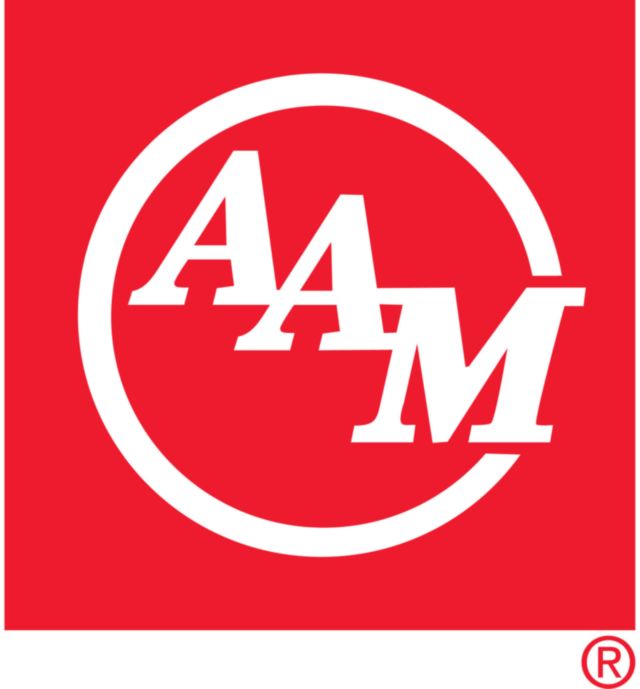 Job title: Manufacturing Engineer

Company: American Axle & Manufacturing

Job description: At AAM, the POWER is in our people. We believe that an equitable and inclusive workplace benefits everyone and that the diversity of our Associates drives creativity and innovation. Our global team of associates is made of dreamers, doers and innovators who are Bringing the Future Faster by Delivering POWER for a safer, brighter and more sustainable tomorrow.
As a member of #TeamAAM, you'll get to make a difference on day one. You'll have the opportunity to grow, embrace challenges, build your skills and bring your authentic self to work every day, all while helping to shape the future of mobility for AAM…and the world.
Job Posting Title Manufacturing Engineer
Job Description Summary Responsible for 31XX Front Assembly and Carrier Machining. Implements manufacturing techniques, processes, tooling, and machinery to maximize throughput. Establishes control charting of critical features and processes; monitors results and determines machine and process capabilities and performance reliability. Manages the implementation of new processes, selection of equipment to be purchased, and time estimates. Identifies optimal tooling for machining. Resolves issues with design, manufacturability, or build sequences. Ensures production-part acceptance and manufacturing readiness. Participates in adoption of new technologies and processes to achieve greater efficiency. Consults on and oversees selection and implementation of automation and robotics on the assembly line.
Job Description
Develops manufacturing equipment purchase proposals by studying manufacturing plans and commitments; evaluating manufacturing processes and requirements.
Recommends new manufacturing equipment by identifying vendors and operating equipment, evaluating equipment capabilities and service history; evaluating vendor service and support.
Completes equipment cost projections by analyzing investment, return, and savings.
Monitors equipment installations by advising crews.
Meets production requirements by designing equipment modifications as needed
Prepares equipment operators by conducting training; providing reference and support resources.
Maintains process integrity by developing and updating policies, procedures, methods, and guidelines.
Maintains equipment records by filing documents; updating equipment database.
Protects organization value by keeping information confidential; cautioning others regarding potential breaches.
All other duties as assigned.
Required Skills and Education
1. College degree in technical field preferably BSME.
2. Two to five years work experience in high volume machining environment.
3. General understanding of manufacturing processes and thorough knowledge of tooling/programming.
4. Good oral and written communication skills.
5. High level of interpersonal skills to work effectively with others.
About American Axle & Manufacturing
As a leading global Tier 1 Automotive and Mobility Supplier, AAM (NYSE: AXL) designs, engineers and manufactures Driveline and Metal Forming technologies to support electric, hybrid and internal combustion vehicles. Headquartered in Detroit with nearly 80 facilities in 17 countries, AAM is bringing the future faster for a safer and more sustainable future. We work together to support our customers on global and regional platforms with a focus on quality, operational excellence and technology leadership.
With our global footprint, we are committed to building an equitable and inclusive culture that encourages, supports and celebrates the unique voices of our diverse workforce. We are AAM. Move with us, and join #TeamAAM.
AAM will not discriminate against any Associate or applicant for employment because of age, race, color, gender, religion, weight, height, marital status, sexual orientation, genetic history or information, gender identity or expression, disability, protected veteran status, national origin, or other characteristic protected by law. AAM will take affirmative action to ensure that applicants are employed, and that Associates are treated equally during employment, without regard to their age, race, color, gender, religion, weight, height, marital status, sexual orientation, genetic history or information, gender identity or expression, disability, protected veteran status, national origin, or other characteristic protected by law. For the Disabled Job Seeker: We offer reasonable accommodations for qualified disabled individuals who are applicants for employment. To request assistance or accommodations, please e-mail [email protected] . AAM is an equal opportunity/affirmative action employer.
Unsolicited Resumes from Third-Party Recruiters
Please note that as per AAM policy, we do not accept unsolicited resumes from third-party recruiters unless such recruiters were engaged to provide candidates for a specified opening. Any employment agency, person or entity that submits an unsolicited resume does so with the understanding that AAM will have the right to hire that applicant at its discretion without any fee owed to the submitting employment agency, person or entity.​

Expected salary:

Location: Three Rivers, MI

Job date: Thu, 08 Sep 2022 00:49:07 GMT

Apply for the job now!