Job Vacancy MAC Mental Health Resource Attorney Bexar County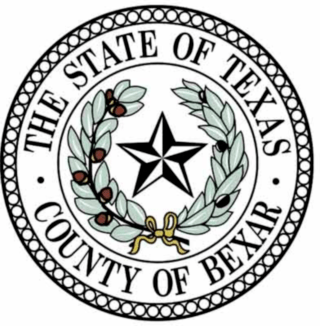 Job title: MAC Mental Health Resource Attorney

Company: Bexar County

Job description: Summary
The Mental Health Resource Attorney (MHRA) will be responsible for providing support to the Bexar County managed assigned counsel (MAC) panel attorneys in mental health matters.
Grant Funded
Starting salary $8,325.00 monthly ($99,900.00 annually)
Pending exclusion from Civil Service
Duties and Responsibilities

Ensure panel attorneys are providing quality representation in mental health matters
Support the Bexar County managed assigned counsel (MAC) panel attorneys in mental health matters
Serve as the primary liaison between MAC office and the courts (mental health courts and all others)
Assist panel attorneys as first or second chair counsel if feasible and no conflict of interest exists
Monitor and manage legal resources made available through the MAC–physically and electronically–for panel attorneys in their work of appointed cases
Monitor and manage intake assessment and appropriate assignment of attorneys to cases
Review financial claims and monitor adherence to caseload guidelines
Provide support, when needed, with pretrial matters, litigation, or trial issues
Receive and respond to complaints about panel attorneys in mental health matters
Monitor and review panel attorney performance, develop plans to improve attorney performance, and recommend removal of attorneys from the panel if performance does not meet expectations
Assist the Director, the Trial Division Chief, and the Director of Professional Development & Holistic Services with training, publications, and other duties as needed
Minimum Qualifications

Graduation from an accredited college or university with a Doctorate of Jurisprudence; must be a member of the State Bar of Texas in good standing and licensed by the State of Texas to practice law
Must have at least two (2) years' experience in the area of criminal law including representing indigent misdemeanor, felony and/or federal cases. Practice must be in the area of criminal defense
Must have experience working with clients living with mental illness have represented indigent defendants in criminal law matters and practice client-centered representation
Must be proficient with Microsoft Word, Excel and PowerPoint
Experience in administration management working directly with the judges or attorneys within a law firm setting, public defender's office, office of managed assigned counsel office, conflict panel office, or an office of similar make-up
Skill in supervising professional and clerical employees; skill in managing multiple projects simultaneously; skill in communicating effectively with diverse groups of individuals utilizing tact and diplomacy.
Ability to adjust to rapidly fluctuating situations; ability to develop and maintain relationships with key stakeholders; ability to establish and maintain effective working relationships with subordinates, co-workers, County employees, Department Heads, Elected/Appointed Officials, outside organizations, attorneys, the news media and the public
Must possess strong organizational and communication skills, as well as excellent computer literacy
Must secure and maintain a favorable background investigation and clearance
Demonstrates technological intuitiveness
Must clear a pre-employment physical
May be required to work more than 40 hours during the workweek
Preferred Qualifications:
A background in mental health services (casework or social work).
Working Environment and Physical Demands:
Working conditions are in an office/telework environment
Occasionally moves items weighing up to 10 pounds
Occasionally move about the office/ telework office
Frequently communicates with others using approved technological resources; must be able to exchange accurate information through designated systems within a timely manner
Constantly operates a computer and other office productivity machinery
Positions self to perform essential functions of the job in an office/telework environment
Must be able to remain in a stationary position
Flexibility to achieve performance excellence in a telework arrangement
Maintains County-issued equipment, software, data, and supplies
Supplemental Information
Workstations with internet access are available, if needed, to view job postings and apply online at 211 S Flores, San Antonio, TX 78204, 8am – 5pm, Monday through Friday. Phone: 210-335-2545.
EQUAL OPPORTUNITY EMPLOYER
Bexar County is an Equal Opportunity Employer and committed to Workplace Diversity. We are committed to providing equal opportunity for protected veterans and individuals with disabilities.

Reasonable accommodations may be made to enable individuals with disabilities to perform the essential functions.
For more detailed information, please click on the following link to view Benefits offered by Bexar County:
NOTE: Part-Time and Temporary positions are not eligible for Bexar County Benefits.

Expected salary: $8325 per month

Location: Bexar County, TX – San Antonio, TX

Job date: Sun, 07 Aug 2022 01:26:39 GMT

Apply for the job now!