Job Vacancy Logistics & Warehouse Manager Saint-Gobain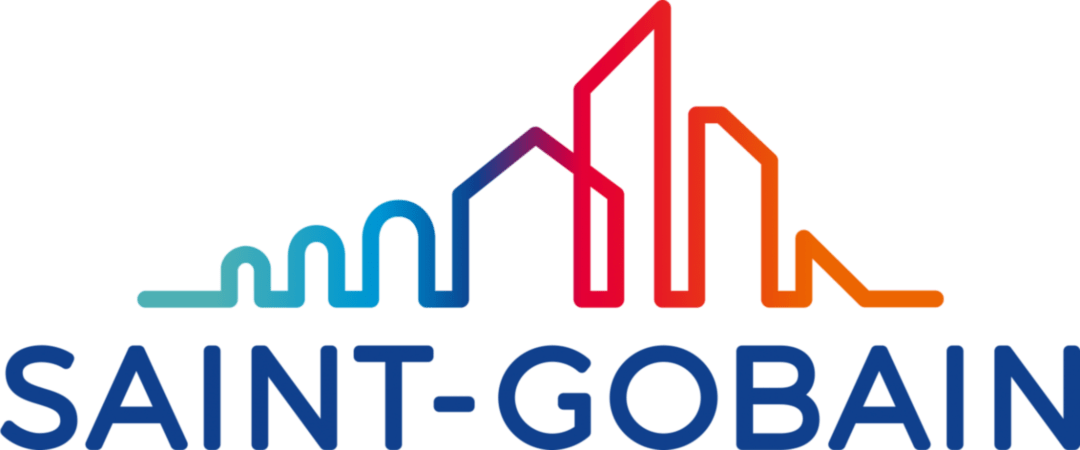 Job title: Logistics & Warehouse Manager

Company: Saint-Gobain

Job description: Consistent with the Vision, Mission, Values and Strategic Objectives, the Logistics Manager is responsible for the warehousing and shipping function at the Little Rock facility and achievement of the objectives for inventory finished goods, raw materials, and customer service. Provides leadership for the Logistics/Warehousing function and coordinates the training and development activities for the warehousing organization while maintaining and promoting a safe work environment.
ESSENTIAL JOB FUNCTIONS:
Warehouse Operations:
Lead changes in new technology and process in the advancement of logistical functions
Process customer shipments that ensure optimal location loading, efficient manpower usage, and accurate inventory transactions
Ensure adherence to customer service policies understanding both customer needs and logistical capabilities
Responsible for the efficient and effective movement of materials and information through the logistics supply chain.
Provides logistics leadership for the location as well as the off-site warehouse 3PL which has 10-12 non-CT employees
Accountable for meeting product service levels and securing inventory investment
Analyze the production schedule, inventory control, movement of finished goods, customer orders, and shipping and receiving records to ensure finished product inventory meets customer demand.
Oversees incoming and outgoing shipping activities to ensure the accuracy, completeness, and condition of shipments.
Studies shipping notices, bills of lading, invoices, orders, and other records to determine shipping priorities, work assignments, and shipping methods required to meet shipping and receiving schedules.
Oversees the maintenance of the inventory control program, changes in products, processes, equipment, shipping schedules, and personnel.
Responsible for inventory control, purchasing, receiving, and stocking of all raw materials on site along with all shipping and packaging materials.
Oversees the operations of the still yard and the receiving
Research carrier problems and monitor carrier compliance.
Ensure consistent application of CertainTeed loading & packaging material.
Analysis and resolution of freight loss and damage claims.
Deploy strategic actions dealing with equipment, transportation, and claims.
Develop and maintain a basic follow-up system to ensure no shipping errors.
Responsible for all ship confirmation information entered into the system.
Analyze product demand, trends, and forecasts; adjusts inventory plans accordingly.
Reports directly to the Plant Manager.
Order Fulfillment:
Develop medium- and long-term fulfillment strategies to address key distribution issues.
Lead all operational, tactical, and strategic initiatives within the order fulfillment area
Provide both leadership and support to ensure world-class execution of key processes throughout the order fulfillment process.
Warehouse Design & Material Handling Systems:
Participate in the development of the safest and most effective/efficient warehouse layouts, material flows and item slotting to maximize and optimize capacity.
Evaluate finished goods storage capacity constraints on an ongoing basis
REQUIRED QUALIFICATIONS
KNOWLEDGE & COMPETENCIES (SKILLS & ABILITIES):
Minimum of bachelor's degree with a concentration in Business Logistics or Business Administration or equivalent related and progressive work experience. The position requires a minimum of 3 – 5 years of experience in distribution/logistics operations. The ideal candidate must have a clear and thorough understanding of Supply Chain Management and its components. Other skills needed are quantitative, analytical, and computer skills, SAP or equivalent software skills, coaching and staff development skills, written, verbal, and presentation skills, ability to work independently and with teams and interpersonal, team leadership, and active listening skills.
Additional Requirements
PHYSICAL/MENTAL REQUIREMENTS: Ability to work an average of 40 hours per week, speak clearly so others understand, vision acuity to see details within a few feet of an observer, accepting of criticism and dealing calmly and effectively with high stress situations, sensitivity to other's needs, positive demeanor, and model change management for the business. Job includes tasks that require walking, bending, twisting, gripping, stair and ladder climbing, entering confined spaces, navigating rough terrain and occasional lifting of up to 75 lbs. May require long periods of sitting, walking, and standing, working on a computer, or engaging in telephone conversation.
ENVIRONMENTAL CONDITIONS: Manufacturing plant is not temperature controlled; dust, fumes, and high noise areas are present inside plant areas. Manufacturing processes involve granules, sand, fiberglass, asphalt coating, crushed rock, and polypropylene. Noise levels exceed 80 dB in some areas of the site. Moving equipment such as forklifts, buggies, genie booms, industrial sweepers, travel throughout the facility, sometimes in congested areas.
CERTAINTEED VALUES: (excerpted from the company's Vision, Mission, Values, & Objectives): An absolute commitment to safety; trust, respect and integrity; respect for the environment; dedication to quality, service and customer satisfaction; continuous improvement; empowerment with accountability; teamwork and collaboration; progress through people.
Who are we ?
Through the responsible development of innovative and sustainable building products, CertainTeed, headquartered in Malvern, Pennsylvania, has helped shape the building products industry for more than 110 years. Founded in 1904 as General Roofing Manufacturing Company, the firm's slogan "Quality Made Certain, Satisfaction Guaranteed," inspired the name CertainTeed. Today, CertainTeed is a leading North American brand of exterior and interior building products, including roofing, siding, fence, decking, railing, trim, insulation, drywall, and ceilings.
A subsidiary of Saint-Gobain, one of the world's largest and oldest building products companies, CertainTeed has more than 6,300 employees and more than 60 manufacturing facilities throughout the United States and Canada.
Legal Statement
Saint-Gobain provides equal employment opportunities (EEO) to all employees and applicants for employment without regard to race, color, religion, sex, gender, sexual orientation, gender identity or expression, national origin, age, disability, genetic information, marital status, amnesty, or status as a covered veteran in accordance with applicable federal, state and local laws. Saint-Gobain is an equal opportunity employer of individuals with disabilities and supports the hiring of veterans.
These offers may interest you
Image
Published : 05/10/2023
FRA21059
France , Ile-de-France
CDI
Image
Published : 07/31/2023
GBR11339
United Kingdom , East Midlands
Permanent / Regular
Image
Published : 06/27/2023
GBR11452
United Kingdom , East Midlands
Permanent / Regular
Image
Published : 07/14/2023
NL00153
Netherlands
Permanent / Regular
Image
Published : 07/28/2023
USA06527
United States , Wisconsin
Permanent / Regular
Published : 08/01/2023
NL00159
Netherlands , Noord-Brabant
Permanent / Regular
Join us
Who are we ?
Saint-Gobain designs, manufactures and distributes materials and solutions which are key ingredients in the wellbeing of each of us and the future of all. They can be found everywhere in our living places and our daily life: in buildings, transportation, infrastructure and in many industrial applications. They provide comfort, performance and safety while addressing the challenges of sustainable construction, resource efficiency and climate change.

Expected salary:

Location: Arkansas

Job date: Sat, 19 Aug 2023 01:21:22 GMT

Apply for the job now!