Job Vacancy Logistics Transportation Supervisor Utz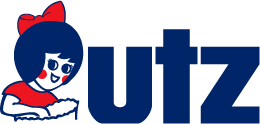 Job title: Logistics Transportation Supervisor

Company: Utz

Job description: Job Description
Utz Quality Foods is seeking a Logistics Transportation Supervisor to join our team of Logistics professionals in Hanover, PA. The Logistics Transportation Supervisor will be responsible to assist the Logistics Department in the supervision of the drivers and the management of transportation.
Key Responsibilities

Acts as the Logistics Subject Matter Expert (SME) on transportation topics
Is the Logistics Department liaison with other teams during meetings and planning sessions as they relate to transportation concerns
Provides knowledge and experience related to safety, transportation best practices and Department of Transportation (DOT) compliance
Supervises drivers and Jockeys assigned to Logistics including training, coaching, discipline, performance reviews and resolution of concerns brought forward by the drivers and jockeys
Manages the electronic logs software, hardware and program
Uses information from the electronic log data to drive safety and performance improvements.
Prepares reports, training and other documentation as needed
Conducts ride a longs and observations to monitor driver and jockey safety and performance
Interviews, evaluates and recommends drivers for new positions or replacements
Works closely with the Routing Supervisor, Shift Supervisors and the Fleet Services Team to ensure smooth Supply Chain operations
Will be available during off hours by cell phone for urgent driver related needs
Other duties as assigned by Manager
Celebrating 100 years of Utz!
Here at Utz, our goal is to manufacture and sell the best possible products with a commitment to customer satisfaction that is second to none. Our iconic family of brands includes Utz, Snyder of Berlin, Golden Flake, Zapps, Bachman, Good Health, TGI Friday's, and Jax. We pride ourselves on our pleasant working environment, challenging opportunities, career growth and competitive wages. We also offer an attractive benefit package that includes medical, prescription, dental and vision plans, an employer match 401k, profit sharing plan, access to the Utz Health & Wellness Center and our own Fitness Center. Come grow with the Utz Family of Brands!
An Equal Opportunity Employer. All qualified applicants will receive consideration for employment without regard to race, color, religion, sex, sexual orientation, gender identity, national origin, or protected veteran status and will not be discriminated against on the basis of disability.
Location(s)
900 High St., Hanover, Pennsylvania 17331
Requirements

Working knowledge of supply chain operations
A degree or at least 2 years' experience in transportation management or compliance
Self-starter with superb initiative
Must have excellent verbal and written communication skills
Must possess or have the aptitude and ability to quickly develop an in-depth working knowledge of applicable company procedures
Proficient in Microsoft Office and other database programs is required
Able to work well independently or as an active team member
Possesses time management and organization skills.
Has the flexibility to work and supervise across all shifts
Responsible to follow all safety rules and report unsafe equipment and practices to the Logistics Manager and adhere to all Good Distribution and Manufacturing Practices.
Expected salary:

Location: Hanover, PA

Job date: Wed, 28 Sep 2022 05:09:28 GMT

Apply for the job now!