Job Vacancy Logistics Specialist University of North Carolina at Charlotte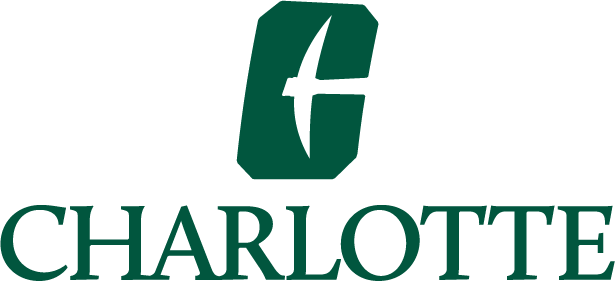 Job title: Logistics Specialist

Company: University of North Carolina at Charlotte

Job description: General Information
Vacancy Open to All Candidates

Employment Type Permanent – Full-time

If time-limited, note appointment end date

Hours per week 40

Months per year 12

Position Number 010665

NC Salary Grade Equivalency GN11

Classification Title University Program Specialist – Journey

Working Title Logistics Specialist

Salary Range $51,986 – $58,000

Anticipate Hiring Range $51,986 – $58,000

FLSA Status Non Exempt

Division Business Affairs

Department Facilities Management (Adm)

Work Unit FM Maintenance Operations

Work Schedule
8:00 am – 5:00 pm; Monday – Friday

Primary Purpose of Position
Develops and manages logistics programs, processes, and procedures to support maintenance operations. Coordinates logistics support for multiple shops, as needed, and manages tool and parts inventory processes internal to Maintenace Operations. Leads groups of external and internal stakeholders in creating and continuously improving all logistics support processes to increase productive time for the shops. Tracks analyzes, and recommends improvements to contracts and assists supervisors with procurement as needed. Develops innovative techniques and equipment to support logistical processes.

Minimum Education/Experience
Required Minimum Qualifications:
Bachelor's degree and one year of experience related to the area of assignment; or equivalent combination of training and experience. All degrees must be received from appropriately accredited institutions.
University Preferred Qualifications:
Graduation from a four-year college or university and at least three years of program associate experience; or an equivalent combination of training and experience.

Essential Job Duties * Work with shop personnel to develop logistics requirements that will improve productivity.
Manage, analyze, and interpret logistics data from the computerized maintenance management system (CMMS) and other business systems
Identify trends and outliers for logistics data to develop corrective plans and plans to leverage opportunities.
Develop and manage logistics standard operating procedures (SOPs).
Develop and track logistics metrics to ensure efficient and effective operations.
Manage compliance activities for tool and parts inventories. Enforce effective internal control processes.
Train unit personnel on logistics processes.
Supervise aerial lift transportation and setup to assist maintenance technicians.
Advise the director on procurement and contracting strategies.
Collaborate with shop personnel and supervisors to identify changes to maintenance processes that would eliminate difficult procurement, contracting, or logistics processes and result in more efficient maintenance.
Other Work Responsibilities * Continuously self-educate on logistical processes, techniques, and equipment to support facilities maintenance and operations.
Stay current with contracting and procurement procedures and train shop personnel on them.
Develop and maintain relationships with customers, supporting agencies, and shops to improve logistics support that will increase shop productivity.
Other duties as assigned.
Departmental Preferred Experience, Skills, Training/Education * Graduation from a two-year college or school for logistics, maintenance, or technology and at least 10 years of experience with facilities maintenance, material handling, transportation, inventory management, and/or procurement; or an equivalent combination of training and experience is preferred.
Experience analyzing data from a CMMS or similar business system using Excel spreadsheets or similar software.
Experience developing written procedures.
Proficiency in leading teams to troubleshoot process problems and submit written reports.
Experience setting up and operating man lifts, and aerial lifts, and performing material handling activities.
Experience procuring materials and managing inventories.
Facilities maintenance experience.
Experience with providing technical training.
Detailed occupational safety knowledge and experience.
Necessary Licenses or Certifications

Work Location FM Operations Management

Posting date 08/17/2023

Closing date 08/30/2023

Proposed Hire Date 09/04/2023

Contact Information

Special Notes to Applicants
UNC Charlotte Benefits Information:
The finalist will be subject to a Criminal Background Check.
Please upload reference information including ​names, position titles and company/institutions, phone numbers, and email addresses of at least ​two​ current/previous supervisors.

The Search Committee will not contact references without first verifying permission with the finalist.
Please ensure your full range of knowledge, skills, abilities, experience, and education are listed on your application.

Do not write 'see resume' on your application when completing the job duties section.
If you answer the questions at the end of the application, please ensure your application reflects the knowledge, skills, abilities, and experiences to support your answers (see the job duties section of previous employment).

Failure to answer the questions at the end of the application will not preclude your application from being considered but may result in your application not receiving full consideration of your knowledge, skills, and abilities.
Please submit a resume and cover letter with your application.

These documents will be used to evaluate your written communication skills as well as supporting documents of your knowledge, skills, abilities, education, and professional experience.
Expected salary: $51986 – 58000 per year

Location: Charlotte, NC

Job date: Sat, 19 Aug 2023 01:58:49 GMT

Apply for the job now!