Job Vacancy Logistics Representative Red Gold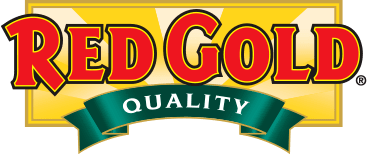 Job title: Logistics Representative

Company: Red Gold

Job description: Description :
RESPONSIBILITIES
Outbound Shipments
Coordinate outbound shipments between customer service and all Red Gold facilities while also insuring that we are using the most cost effective and dependable means of transportation possible. This includes getting spot quotes on outbound orders if necessary.
Making sure a freight purchase order is created against the proper outbound carrier for all shipments with the proper charges.
Process all outbound carrier invoices to be paid on time.
Quoting Freight Rate
Per the Red Gold documented process is able to quote freight rates to any of our internal customers.
Administrative Support to the Manager of Logistics
Produce reports, tracking information and analyzing outbound freight cost and data to recommend changes or cost saving opportunities.
Work with AP to insure that EDI invoices for freight match our purchase orders for automatic payment.
Support of other outbound administrative tasks.
Other Duties
Cross-train as a backup for the other members of the Logistics staff.
EDUCATION AND EXPERIENCE

High School Diploma
Four year degree preferable in the field of Logistics or Supply Chain
2-years or more experience working as either a dispatcher or in the freight/transportation industry
Experience with TMS systems
KNOWLEDGE, SKILLS, AND ABILITIES

Strong Computer Skills, MS Office, Excel, Word
Problem solving/Process Flow/Value Stream Mapping
Plus to have report writer experience and/or Visio
Plus to have proven negotiation skills
Excellent communication skills
Able to function in a fast pace team environment
Good analytical skills
Ability to work independently once given direction
Ability to work in a fast paced environment
Multi-tasks oriented
Able to prioritize constantly changing tasks
Team oriented
Education : Associates

High School

Expected salary:

Location: Elwood, IN

Job date: Wed, 16 Aug 2023 07:22:21 GMT

Apply for the job now!