Job Vacancy Logistics Project Manager CACI International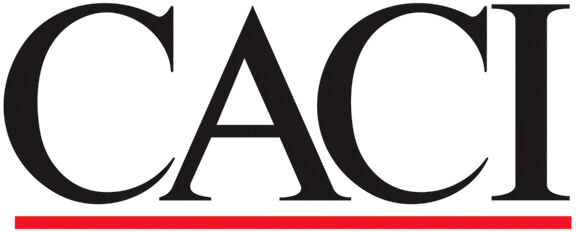 Job title: Logistics Project Manager

Company: CACI International

Job description: Logistics Project Manager
Job Category: Logistics
Time Type: Full time
Minimum Clearance Required to Start: TS/SCI with Polygraph
Employee Type: Regular
Percentage of Travel Required: None
Type of Travel: None
The Logistics Project Manager will be responsible for overseeing and managing the Multi-Factor Authentication (MFA) RSA token delivery execution and process for a government customer. Develop processes, procedures, and Knowledge Articles, organize shipping activities, manage information accrued from point of origin to delivery, orchestrate transportation movements, and arrange for services, as necessary. You will organize and monitor the storage to track inventory levels and distribution of goods, ensure optimum efficiency and productivity with an eye on all stages of the order lifecycle. Our overall goal is to find the right person to manage the entire process, enhance business growth, ensure sustainability, and increase customer satisfaction.
What You'll Get To Do:
Support asset management reporting, including tracking of bulk and bench stock levels, to accommodate planned recap cycles, including leveling demand
Support the MFA program office for asset management reporting
Ability to utilize the customers Global Material Tracking System (GMTS) to complete submissions of Material Transportation Requests (MTR) for RSA token shipments
Responsible for identifying on-going needs and suggested reorder quantities for additional RSA tokens for bulk/bench inventories at each determined sub-sites
Create and/or update Service Catalog workflows for RSA token requests and disposition
Create ServiceNow dashboards to track requests and open actions
Provide daily reporting of metrics
Communicate effectively via phone and e-mail to provide delivery status, product and availability information
Resolve transportation and inventory issues with internal and external customers
Handle customer complaints and organize RSA token replacement when requested
Assist with the processing of Government property via designated shipping channels
Logistics project coordination, team preplanning, development, and implementation per management direction
High comfort level working with technology at a fast pace
You'll Bring These Qualifications:
Active TS/SCI with a Poly required
3+ year of experience in Logistics Management
2+ years of analyzing and reporting experience with spreadsheet and database applications
Comprehensive knowledge of logistics policies and procedures
Experience administering RSA token or peripherals distribution
Experience using the ServiceNow module applications of SAM, HAM, logistics, or service catalog management workflows
Experience drafting process documentation, work instructions, and Knowledge Articles
Ability to handle a broad range of responsibilities and to establish priorities
Knowledgeable in the principles and application of continuous process improvement
Experience in the application techniques associated with predictive and reliability centered maintenance
Knowledge of material handling systems, technology, and equipment a plus
Assisting customer with logistical service needs
Knowledgeable in evolving logistics support concepts including contractor full-service support and total system performance responsibilities
Coordinating and creating shipment schedules
Working customer service and supply chain requests
Strong written, oral, and telephone communication skills
Customer-oriented and cool tempered with excellent communication skills
Motivated and eager to learn and participate in a dynamically growing and changing environment
Customer service and/or support experience working in a Help Desk, Service Desk, or Call Center environment is preferred
Experience working with Help Desk ticketing tools and knowledge base resources
Preferred Certifications:
Certified Logistics Coordinator (CLC)
Certified Supply Chain Professional (CSCP)
Project Management Professional (PMP)
BITS3
allspark
Company Overview: At CACI, you will have the opportunity to make an immediate impact by providing information solutions and services in support of national security missions and government transformation for Intelligence, Defense, and Federal Civilian customers. CACI is an Equal Opportunity/Affirmative Action Employer. All qualified applicants will receive consideration for employment without regard to race, color, religion, sex, sexual orientation, gender identity, national origin, disability, status as a protected veteran, or any other protected characteristic.

Expected salary:

Location: Chantilly, VA

Job date: Sat, 19 Aug 2023 01:37:48 GMT

Apply for the job now!