Job Vacancy Logistics Manager Global Furniture Group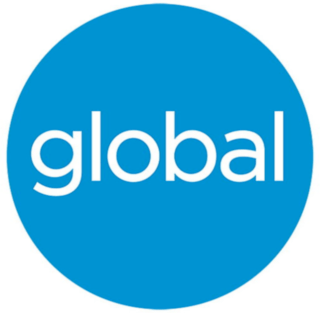 Job title: Logistics Manager

Company: Global Furniture Group

Job description: Global Furniture Group, a leader in the workplace, education, healthcare + hospitality furniture industry has an immediate career opportunity for a Logistics Manager at our Marlton, NJ location.
The primary function of this position is to help Global manage a variety of logistics tasks while maintaining high customer satisfaction for all Global customers. These functions include but are not limited to management of LTL (less than truckload) and FTL (full truckload) shipments, small package, ocean freight, customs policies, and managing our TMS to ensure we maximize efficiencies while meeting customer expectations for on-time deliveries.
Duties and Responsibilities
Monitor/negotiate Ocean Freight Tariffs/Rates to ensure the best savings are being met.
Manage LTL/Parcel/Full Truckload shipments.
Monitor/negotiate LTL Freight Tariffs/Rates to ensure the best savings are being met.
Manage compliance with customs documentation clearance policies and protocols to ensure expectations are being met.
Ensure the optimal use of the Transportation TMS by managing its operation, support, and training.
Build containers for Global import products lines such as Gaber, Foli, and ROL, OTG for New Jersey distribution center.
Update all appointment information for OTG containers in AS400.
Make sure shipments meet customer deadlines and delivery requirements.
Oversee and coordinate GSA overseas containers.
Create and manage shipments for Evolve and Compile in AS400.
Update dispatch dates on all shipments for accurate billing information.
Coordinate with Canadian shipping departments daily.
Requirements
Bachelor's degree from four-year college or university.
5 years related experience or equivalent combination of education, logistics (land/ocean), or military equivalent. Specialized knowledge.
AS400 experience preferred.
Customs brokerage experience preferred.
Demonstrated knowledge and understanding of transportation management, operations, and accounting principles.
Contracting, negotiating and management experience.
A commitment to continuous improvement in an ever-changing industry (must be flexible, creative, and open to new ideas and ways of doing business).
Ability to influence the organization cross functionally and at multiple levels to achieve strategy implementation.
Strong organizational skills with the ability to manage multiple projects with both strategic and tactical responsibility.
Proven managerial skills, proactive in attacking challenges and confident in setting and achieving stretch goals through leading and motivating others.
Effective communications – providing excellent problem-solving and strong follow-up skills.
Read, analyze, and interpret general business periodicals, professional journals, technical procedures, or governmental regulations.
Analyze and write reports, business correspondence, and procedure manuals.
Proficient of Microsoft Office (Word, Excel, and Outlook).
Excellent analytical, decision-making, and problem-solving and negotiation skills.
WHO WE ARE
The Global Furniture Group is a leading North American Manufacturer of furniture solutions. Global offers a broad range of furniture products designed for the workplace, education, healthcare + hospitality markets, delivering exceptional value and quality to its network of dealers, designers and customers.
Operating for 50+ years and employing more than 4,000 people worldwide, Global has locations throughout Canada, the US, Mexico, China and the UK.
BENEFITS
Global offers a comprehensive employee benefit program that enables our employees to stay healthy, feel secure and maintain a work/life balance. The following are benefits we offer employees (or may be eligible for):
Paid Time Off | Holiday Pay | Medical/Prescription Insurance | Dental Insurance | Vision Insurance | Health Savings Accounts (HSA) | Company-Paid Life and AD+D Insurance | Company Sponsored Long-term Disability | Short-term Disability | Voluntary Life Insurance | Employee Assistance Program (EAP) | Critical Illness and Accidental Injury Insurance | FSA | 401(k) & Roth 401(k)
WHERE WE ARE
Global has distribution centers and showrooms located all across the USA + Canada.
Global USA Showrooms:
Atlanta | Boston | Chicago | Miami | NYC | Philadelphia | Phoenix | Washington DC
Global USA Showrooms + Distribution Centers:
Atlanta | Baltimore | Boston | Chicago | Cincinnati | Dallas | Denver | Houston | Kansas City | Los Angeles | Miami | Philadelphia | Seattle | Tampa
You can visit us at www.globalfurnituregroup.com.
Global is a smoke-free, drug-free workplace and equal opportunity employer.
Qualified applicants will receive consideration for this position without regard to race, color, religion, sex, national origin, sexual orientation, gender identity, disability or protected veteran status. To request assistance in completing this application, please call 800.220.1900 and ask for Human Resources.
This application will be considered for a period of 90 days. If you are not hired within that time period, your application will be deemed expired and you will need to re-apply to be considered for any future open position with the company.
Veterans encouraged to apply.

Expected salary:

Location: Evesham, NJ

Job date: Fri, 07 Jul 2023 04:53:00 GMT

Apply for the job now!