Job Vacancy Logistics Manager, FDC Channel Management Home Depot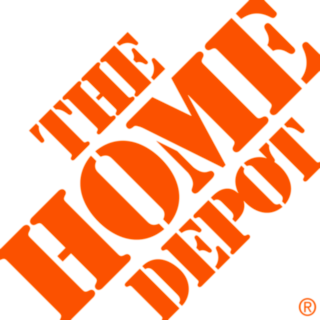 Job title: Logistics Manager, FDC Channel Management

Company: Home Depot

Job description: Position Purpose:

A Logistics Manager develops, implements, and monitors all logistics management activities required for the timely and efficient transportation and distribution of products.
Major Tasks, Responsibilities & Key Accountabilities:

Develops solutions that leverage the Company' s volumes, systems and partnerships while providing consistently high levels of customer service in a cost-effective manner.
Identifies and prioritizes logistics needs and communicates recommendations to upper management in order to achieve efficient product distribution.
Provides data and recommendations on product tracking, route analysis, rerouting, costing and usage alternatives.
Advises IS and system users in the development and implementation of logistics systems improvements and changes.
Responds to Requests for Information (RFI) from potential software vendors.
Tests vendor software packages to identify potential shortcomings; ascertains vendors' ability to customize products to Home Depot specifications.
Nature and Scope:

Reports to Sr. Manager, Director Sr. Director or VP
Typically requires interpersonal skills for dealing with sensitive or controversial situations.
Typically faces situations that are unstructured and require original approaches.
Typically considers new courses of action within broad policies and medium-term goals when solving problems.
Typically, once given general assignments, determines priorities and defines what should be done and how to do it.
Environmental Job Requirements:

Located in a comfortable indoor area. Any unpleasant conditions would be infrequent and not objectionable.
Additional Environmental Job Requirements:

Under regular pressure to meet deadlines, quotas and/or must frequently deal with difficult issues related to people or situations.
ESSENTIAL SKILLS:

Standard Minimum Qualifications:

Must be eighteen years of age or older.

Must be legally permitted to work in the United States.
Education Required:

The knowledge, skills and abilities typically acquired through the completion of a bachelor's degree program or equivalent degree in a field of study related to the job.
Years of Relevant Work Experience:

5 years
Physical Requirements:

Frequent periods are spent standing or sitting in the same location with some opportunity to move about; occasionally there may be a need to stoop or lift light objects (typically less than 8 pounds).
Knowledge, Skills, Abilities and Competencies:

Excellent project management skills. Demonstrated abilty to perform financial analysis. Ability to ascertain and solve problems. Strong computer skills.
Strong communication skills.
We are an Equal Opportunity Employer and do not discriminate against any employee or applicant for employment because of race, color, sex, age, national origin, religion, sexual orientation, gender identity, status as a veteran, and basis of disability or any other federal, state or local protected class.

Expected salary:

Location: USA

Job date: Thu, 17 Aug 2023 00:39:04 GMT

Apply for the job now!