Job Vacancy Logistics Engineer – TacMobile Scientific Research Corporation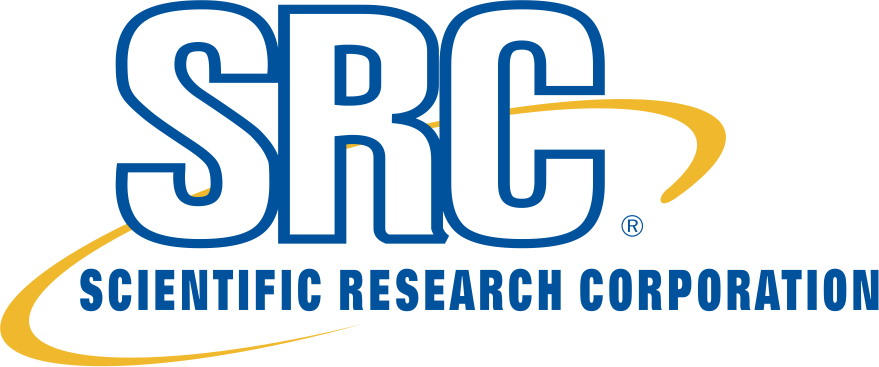 Job title: Logistics Engineer – TacMobile

Company: Scientific Research Corporation

Job description: Requisition Number
ISS-13231
Job Title
Logistics Engineer – TacMobile
Location
Charleston – SC
Job Description
PRIMARY DUTIES & RESPONSIBILITIES:
Assists in establishing supportability capabilities for integration with overall program designs
Prepares program supportability procedures and plans based on established supportability procedures
Prepares, enters and maintains supportability documentation in automated logistics support analysis records
Assists in preparing supportability trade-off studies in the ten logistics technical disciplines to determine alternate support concepts within cost parameters
Prepares and implements plans to deploy and activate systems at field locations
Generates, maintains, and tracks material and part requirements to ensure continued support of deployed systems and/or products
Provides customer information and assures that support requirements and schedules are met
Prepares Material Request Forms (MRF) for Purchase Card (P-Card) requests
Prepares Military Standard Requisitioning and Issue Procedures (MILSTRIP) requests to purchase project related materials from the Navy Stock System
Prepares packages for Multiple Award Contracts (MAC) for material as well as Simplified Acquisition Procedure (SAP) material and service requests
Maintains accurate records of purchase requests including tracking the receipt of all material purchased in support of engineering plans for TacMobile and Foreign Military Sales (FMS) cases
Uses the Navy Enterprise Resource Planning (ERP) tool to look up Unique Material Master's (UMM's) needed for P-Card and Contract Actions and submitting Planning and Funded Purchase Requests for contract award
Requests quotes for purchasing
Utilizes knowledge with procurement and quoting process
Utilizes knowledge with the process to purchase Software Licenses to include New Licenses, Annual Renewals, Option Year Contracts and Multi-Year Contracts
Utilizes knowledge with Packaging, Handling, Storage, and Transportation (PHS&T) and Bill of Material (BOM) Tracking
Requirements
MINIMUM SKILLS & REQUIREMENTS:
Bachelor's degree and five year's relevant experience or an equivalent combination of education and experience
Knowledge of government supply system
Demonstrated skills, to include: Analyzing Engineering/Systems Management Data, Developing Logistics Plans, Procedures, and Guidelines
Performing work in this job's occupational field requires the application of complex, technical professional disciplines requiring a four-year degree or equivalent and the extensive, applied use of related concepts, practices and methods
In relation to other jobs in the same function, this job requires an intermediate level of proficiency to work on assignments of standard difficulty
The primary or most necessary skills required for this job are analytical skills
Other important skills include verbal and written communication skills, problem solving, attention to detail, short-term planning, and computer skill
DESIRED SKILLS & REQUIREMENTS:
Knowledge of CMPro and Navy ERP
Knowledge of FMS Logistics Procedures
Knowledge of MS Word and Excel
SRC IS A CONTRACTOR FOR THE U.S. GOVERNMENT, THIS POSITION WILL REQUIRE U.S. CITIZENSHIP AND ELIGIBILITY FOR A U.S. GOVERNMENT SECURITY CLEARANCE AT THE SECRET LEVEL
ABOUT US
Scientific Research Corporation is an advanced information technology and engineering company that provides innovative products and services to government and private industry, as well as independent institutions. At the core of our capabilities is a seasoned team of highly skilled engineers and scientists with multidisciplinary backgrounds. This team is challenged daily to provide cutting edge technology solutions to our clients.
Scientific Research Corporation offers a competitive salary, an extensive benefits package and a work environment that encourages excellence. For positions requiring a security clearance, selected applicants will be subject to a government security investigation and must meet eligibility requirements for access to classified information.
DIVERSITY & INCLUSION
We strongly believe in the abundance of differences among individuals. We value different points of view and appreciate diverse perspectives. We truly believe this is what makes our organization inclusive and more responsive to the needs of our diverse customers.
EQUAL OPPORTUNITY EMPLOYER
Scientific Research Corporation is an equal opportunity and affirmative action employer that does not discriminate in employment.
All qualified applicants will receive consideration for employment without regard to their race, color, religion, sex, age, sexual orientation, gender identity, or national origin, disability or protected veteran status.
Scientific Research Corporation endeavors to make accessible to any and all users. If you would like to contact us regarding the accessibility of our website or need assistance completing the application process, please contact for assistance. This contact information is for accommodation requests only and cannot be used to inquire about the status of applications.
[#CJ #LI-SF1]

Expected salary:

Location: North Charleston, SC

Job date: Fri, 07 Jul 2023 06:14:10 GMT

Apply for the job now!