Job Vacancy Live Haul Logistics Coordinator Christensen Farms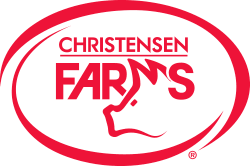 Job title: Live Haul Logistics Coordinator

Company: Christensen Farms

Job description: Christensen Farms is one of the largest, family-owned pork producers in the United States, marketing approximately 3 million hogs per year. Headquartered in Sleepy Eye, Minnesota, the company operates throughout the Midwest with facilities in Minnesota, Iowa, Nebraska, Illinois and South Dakota. Christensen Farms owns four feed mills, manages 145,000 sows on 44 farms, and oversees more than 350 nurseries and grow-finish sites. The company employees nearly 1,000 people and maintains 1,500 contract partnerships.
The company is vertically integrated with a strong presence across the pork value chain – from farm to fork. Christensen Farms is the largest shareholder of Triumph Foods LLC, a producer-owned primary pork processing plant in St. Joseph, Missouri. In turn, Triumph Foods members own 50 percent of Daily's Premium Meats, a specialty pork processor of bacon and other premium pork products. Triumph Foods also holds a 50 percent partnership in Seaboard Triumph Foods, LLC of Sioux City, Iowa, a primary pork processing plant.
Position Overview & Responsibilities: This position will be responsible for coordinating the schedules and supporting services required to execute live haul animal movements and transportation objectives in alignment with organizational strategy and in compliance with regulatory and company policies. The position will work closely with a number of individuals which includes providing support and working as a team with the other members of the Logistics department.
Major Areas of Accountability:
Establish times, drivers and equipment for pig movements according to bio-security, animal handling, trailer utilization and cost containment strategies/procedures.
Distribute schedules to drivers, service staff, site staff, packers, and other customers, and communicate changes timely and effectively
Collaborate with Pig Flow Coordinator and Marketing Team to ensure optimal economic outcome.
Collect and provide actual performance information as required (weights, DOA, Other KPI's as defined).
Provide phone coverage and support during business hours to resolve unplanned circumstances.
Document all issues and change requests related to live haul animal movements to support/validate process improvement.
Report any bio-security, animal handling, property damage, equipment or driver related issues or opportunities to appropriate individual(s).
Review and approve contractor invoices, validate any discrepancies and propose resolution to Live Haul Logistics Supervisor.
Conduct audits to ensure compliance with established procedures (bio-security, load crew, driver, market trailers, equipment care, safety, etc.)
Collaborate with Live Haul Logistics Supervisor and fleet resources to dispatch company drivers in accordance with DOT and company requirements.
Coordinate with fleet and truck wash to support established maintenance and washing protocols.
Handling the billing for the Market Carriers with accuracy and timeliness.
Supervises:
Reports to:
Live Haul Logistics Supervisor
Qualifications/Requirements
Education: High School Diploma or equivalent related.
Previous transportation/logistics/dispatching experience preferred.
Basic understanding of MS Office applications (Word, Excel, etc.) required.
Fundamental understanding of production agriculture and bio-security concepts preferred.
Position requires an individual with outstanding attention to detail and have excellent organizational skills.
Ability to demonstrate strong communication skills and display a high level of leadership.
Must able to work in a fast paced and changing environment and have the ability to perform in stressful situations.
Ability to understand and identify cross related functions and collaborate between to help identify solutions resulting in best possible outcomes.
Obtain and understand the TQA certification.
Position does have occasional on-call schedule requirements.
Christensen Farms is an equal opportunity employer. It is our policy to select the most qualified person for each position in the organization. No employee of CF will discriminate against any applicant for employment or a fellow employee because of race, color, religion, sex, national origin, disability, citizenship status, genetic information, age, sexual orientation, gender identity, military status, veteran status or any other prohibited basis under applicable local, state, or federal law.

Expected salary:

Location: Sleepy Eye, MN

Job date: Sat, 19 Aug 2023 00:12:28 GMT

Apply for the job now!