Job Vacancy IT Specialist Florida Technical College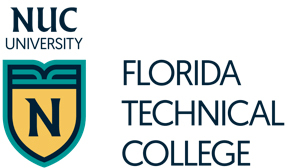 Job title: IT Specialist

Company: Florida Technical College

Job description: The IT Specialist primarily collaborates with NUC Corporate Information Technology in designing, developing and maintaining all information technology infrastructure, including the designing, development and maintenance of the network, and server infrastructure supporting connectivity for students, faculty and staff to computing resources and applications provided by network, file and application servers for all US Operations.
Minimum requirements:
Bachelor's degree in Information Management, Computer Science, Business Administration, Public Administration, from an accredited postsecondary school; current certifications or equivalent job related experience.
Five(5) years of field experience in information management systems, local area computer networks, telephone systems, voice, video, and data telecommunication systems, Internet and intranet systems or information systems support
Available to travel between Pembroke Pines and South Miami campuses
Essential duties and responsibilities:

Collaborates with NUC Corporate Information Technology in Designing, deploying and maintaining system infrastructure, including servers, networks, VOIP, and software environments for US Sites.
Budget, procure, manage and maintain all software licensing.
Acts as primary SharePoint administrator for U.S. sites.
Develops information technology plans for the facilities as needed in conjunction with IT Corporate Office and Facilities Office.
Develops long-range computing plans to include providing adequate and accessible computer facilities, improving networking of units, inclusion of computing technology in the curriculum, and provision for sufficient technical staff.
Generates needs requirements, budgets, quotes and manage procurements for all operations technical solutions.
Maintains interface with departmental users in the selection and set-up of major computing applications appropriate for supporting departmental activities; facilitate communication between users to develop information sources for meeting individual departmental computing needs.
Develops and maintains computing standards relative to an overall strategy to provide an appropriate degree of standardization.
Leads information technology staff supporting departmental computer users to ensure that technology, infrastructure and long-range planning requirements are met and supported.
Act as primary IT liaison between U.S. business units and corporate IT to ensure maximum up time and timely resolution of requests.
Employer with Equal Employment Opportunity for Women, Minorities, Veterans, and Persons with Disabilities
Job Type: Full-time
PI

Expected salary:

Location: Hollywood, FL

Job date: Sun, 09 Jul 2023 07:48:16 GMT

Apply for the job now!