Job Vacancy IT Logistics Specialist Digital Management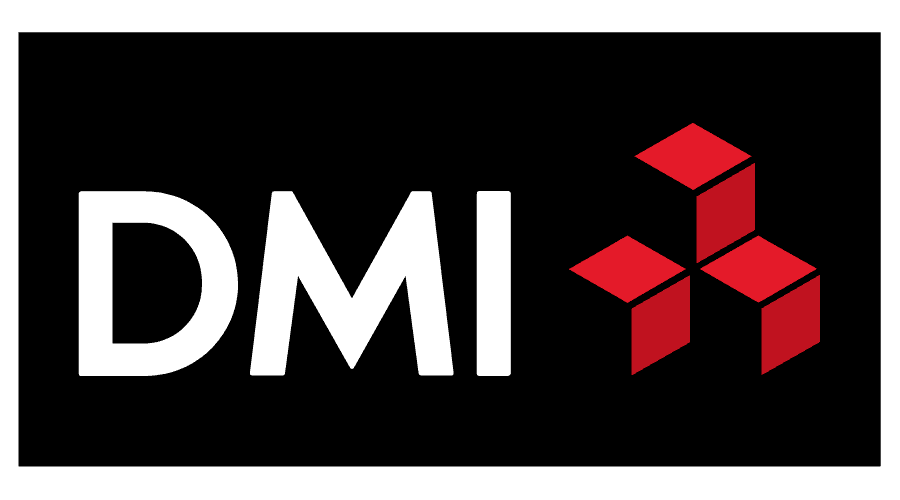 Job title: IT Logistics Specialist

Company: Digital Management

Job description: About DMI
DMI is a leading global provider of digital services working at the intersection of public and private sectors. With broad capabilities across IT managed services, cybersecurity, cloud migration and application development, DMI provides on-site and remote support to clients within governments, healthcare, financial services, transportation, manufacturing, and other critical infrastructure sectors. DMI has grown to over 2,100+ employees globally and has been continually recognized as a Top Workplace in both regional and national categories.
About the Opportunity
DMI (Digital Management, LLC.) is looking for IT LOGISTICS to support our client in Maryland.
Resource Requirements:
This resource (s) must be self-motivated, be able to work effectively under a minimal amount of supervision, and have the ability to work effectively as part of a team.
This resource (s) must multi-task efficiently, work in a fast-paced environment on multiple projects and have a strong attention for detail.
This resource (s) must be able to speak, read, and write in English. This resource (s) must be able to effectively communicate with team members and customers.
This resource (s) must be able to use a computer and have basic knowledge of using Microsoft Office products, specifically Word, Excel, and Outlook.
This resource (s) must have clean driving record.
Must Have Experience :-
Support the customer in executing the annual Code of Maryland Regulations (COMAR) mandated physical inventory of IT Assets.
Drive to MDOT customer sites to conduct physical inventory, deploy RFID tags, pickup and/or deliver equipment and supplies.

Facility access must be coordinated with customer personnel.

Follow established best-practice organizational operating procedures.

Verify materials against receiving documents.

Store, stack, transfer or palletize materials in accordance with prescribed storage methods.

Maintain warehouse, closets, storage space in a safe and orderly fashion.

Assist as Warehouse support (i.e.) backup personnel in the event of illness, vacation, etc., to assist in delivery, disbursement process and pick up

assistance when required.

Follow operational procedures for activities such as verification of incoming and outgoing shipments, handling, and disposition of materials.

Document and report any discrepancies and obvious damages to the inventory.

Organize, examine, and take inventory of stored materials and report any deterioration and damage.

Assemble materials for disposal processing.

Operate hand trucks and pallet jack.
Qualifications
General Experience: Must be able to speak, read, and write in English. Proficient with Microsoft products including, Word, Excel, and PowerPoint.
Must demonstrate a good attitude and ability to work as a member of a team.
Possession of a clean MDOT MVA driving record is required.
key point of this role is a lot of travel – 4/5 days per week, of going out to various sites to tag equipment.
Specialized Experience: At least three years of experience working with IT equipment handling and the requirements for assuring loss prevention.
A minimum of two years of warehouse or inventory control experience.
Must understand shipping, receiving, and stock rotation.
Education: Graduation from an accredited high school or possession of a high school equivalency certificate.
Supervisory Experience: There are no supervisory responsibilities associated with this position.
Physical Demands:
While performing the duties of this job, the resource (s) is required to be able to stand or sit; walk, use hands/fingers to handle or feel objects, tools, or controls; operate office equipment, reach with hands and arms; climb stairs and ladders or balance; stoop or kneel; talk or hear; taste or smell. The resource (s) must occasionally lift and/or move up to 75 pounds.
Work Environment:
The majority of IT Assets are located indoors, but there are exceptions where some IT Assets are located outdoors. Maryland statewide driving is required based on business demands. Risk of exposure to the various weather conditions. Risk of Environmental Hazards within MDOT Network Infrastructure at various TBU locations, such as: train tunnels and around train tracks, maintenance garages, roof tops while performing physical inventory operations. Risk of constant exposure to temperature changes while moving from within facilities. Noise level, exposure to fumes, can vary depending on the environment while performing inventory at TBU locations.
Location:-7201 Corporate Center Dr, Hanover, MD 21076. This is an Onsite Job
Working at DMI
DMI is a diverse, prosperous and rewarding place to work. Being part of the DMI family means we care about your wellbeing. As such, we offer a variety of perks and benefits that help meet various interests and needs, while still having the opportunity to work directly with a number of our award winning, Fortune 1000 clients. The following categories make up your DMI wellbeing:
Community – Blood drives, volunteering opportunities, Holiday parties, summer picnics, Tech Chef, Octoberfest just to name a few ways DMI comes together as a community.
Convenience/Concierge – Virtual visits through health insurance, pet insurance, commuter benefits, discount tickets for movies, travel and many other items to provide convenience.
Development – Annual performance management, continuing education and tuition assistance, internal job opportunities along with career enrichment and advancement to help each employee with their professional and personal development.
Financial – Generous 401k match for both pre-tax and post-tax (ROTH) contributions along with financial wellness education, EAP, Life Insurance and Disability help provide financial stability for each DMI employee.
Recognition – Great achievements do not go unnoticed by DMI through Annual Awards ceremony, service anniversaries, peer-to-peer acknowledgement through Give-A-Wow, employee referral bonuses.
Wellness – Healthcare benefits, Wellness programs, Flu Shots, Biometric screenings, on-site lactation rooms provide employees with several wellness options.
Employees are valued for their talents and contributions. We all take pride in helping our customers achieve their goals, which in turn contributes to the overall success of the company.
The company does and will take affirmative action to employ and advance in employment individuals with disabilities and protected veterans, and to treat qualified individuals without discrimination on the basis of their physical or mental disability or veteran status. DMI is an Equal Opportunity Employer Minority/Female/Veterans/Disability. DMI maintains a drug-free workplace.
#LI-SP1

Expected salary:

Location: Hanover, MD

Job date: Thu, 17 Aug 2023 00:41:22 GMT

Apply for the job now!