Job Vacancy International Supply Chain Planning/Site Logistics Intern (Spring 2024) BMW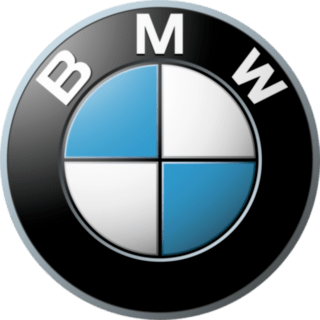 Job title: International Supply Chain Planning/Site Logistics Intern (Spring 2024)

Company: BMW

Job description: The intern will learn how to develop medium to long term complex supply chain processes and methods influencing supplier decisions and logistics cost.

He will be in contact with all process partners who are working together with Supply Chain Planning to get an understanding of Packaging, Material Flow/ Lineside Planning, Transportation and Material Control.
The qualified intern/Co-op should expect to contribute & improve in the following functions:
Support during quarterly audits to assure adherence to the supply concept by all process partners
Improving running performance through efficiency and process optimizations
Project Management: project assignment is dependent on identified internship objectives
Perform quantitative and qualitative evaluation, considering impact to logistics costs and structure
Support with detailed Supply Chain monitoring and concept planning for the direct delivery processes in both Assembly Halls for Series and New Model Supply Chain Development
Develop new or optimizing existing methods of supply, including emergency strategies, by using corporate standard concepts
Coordinating, leading and documenting review events for both production halls
Support in speial project "Cardboard Free Assembly" (physically confirmation part repack and lineside locations. Prepares presentations for problem lineside locations.)
Implementation and/or Optimization of Supply Chains of Direct Delivery Suppliers
Evaluations of Logistical/ Financial Impact for Product Changes
Process mapping, analysis and evaluation of optimizations
The intern's role will initially be observational and supportive regarding identifying innovations in logistics or identifying non-value adding processes which could be optimized with new innovative approache
Integration future model in existing supply chain
Qualifications
Supply Chain Management or Business degree
Detail-oriented
Organized
Self-initiative
MS Office/ Microsoft Excel (experience with VLookup, Macros, etc. preferred)
Power BI preferred
Successful completion of previous internship/working student assignment within the BMW group (3-month period minimum).
Current enrollment in Master program outside of the US or enrolled in the last semester of a Bachelor program outside of the US.
Equivalent of 3.0 GPA.
The work term dates are (3/13/2023-9/15/2023).
Must provide the following paperwork in English:
Cover Letter
Curriculum Vitae
Last University Performance Record
Relevant references and certificates.
Rotation dates March 25th- September 20th 2024
BMW Manufacturing Company is an equal opportunity employer. It is the policy of BMW MC to provide equal employment opportunity (EEO) to all qualified persons regardless of age, race, color, religion, sex, sexual orientation, gender identity, national origin, disability or veteran status.
Employment with BMW Manufacturing Co., LLC (BMW MC) is at-will and may be terminated at any time, with or without notice, at the option of BMW MC or the employees.

Expected salary:

Location: Spartanburg, SC

Job date: Sat, 26 Aug 2023 01:28:11 GMT

Apply for the job now!