Job Vacancy Infrastructure Help Desk Coordinator Digital Management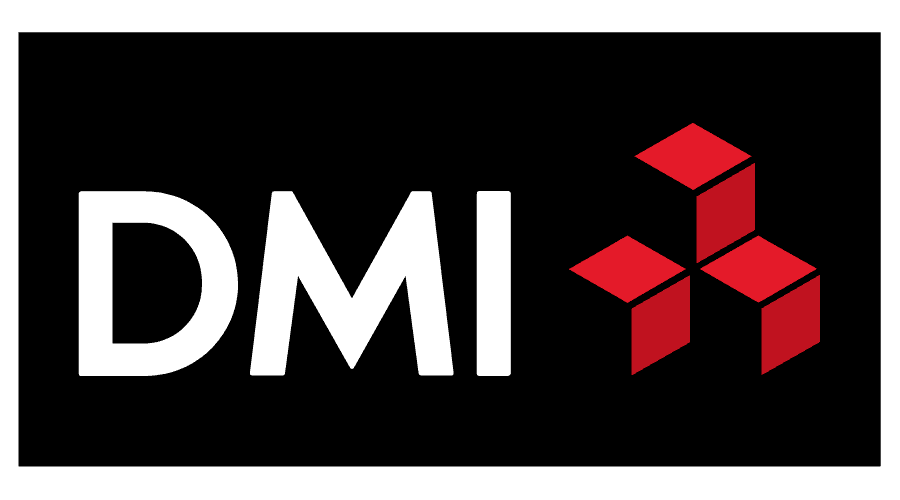 Job title: Infrastructure Help Desk Coordinator

Company: Digital Management

Job description: About DMI
DMI is a leading global provider of digital services working at the intersection of public and private sectors. With broad capabilities across IT managed services, cybersecurity, cloud migration and application development, DMI provides on-site and remote support to clients within governments, healthcare, financial services, transportation, manufacturing, and other critical infrastructure sectors. DMI has grown to over 2,100+ employees globally and has been continually recognized as a Top Workplace in both regional and national categories.
About the Opportunity
Digital Management, LLC (DMI) is seeking a full time Infrastructure Help Desk Coordinator to support the Joint Service Provider (JSP) Infrastructure Operations Team at the Pentagon. These individual supports IT facilities monitoring, camera surveillance, server room cabinet access, environmental monitoring, and escorting within the IT facilities (server rooms and telecommunication closets) in the Pentagon.
Shift: Tuesday – Saturday, 7AM-3PM
Duties and Responsibilities:
Escorts Pentagon tenants and vendors into the Infrastructure Facility Rooms and racks.
Monitors surveillance cameras in server rooms to ensure all tenant activities are in compliance with guidelines (physical security, installation and decommission procedures, etc.).
Supports authorized and emergency power and HVAC outages at the Pentagon.
Opens conference bridges to enable coordination and communication between multiple teams during authorized service interruptions.
Supports Power SME with outages and daily activities (change management, system administration, Infrastructure Facility Room escorts).
Operates server room rack security system. Responsibilities include but are not limited to: creating/running reports, generating new accounts, granting access to groups and/or individuals, removing users, setting account expiration dates.
Monitors server rooms and telecommunications closets and ensures all work is authorized.
Responsible for performing walkthroughs of server rooms and telecommunication closets to ensure that environmental are within acceptable ranges, equipment is properly staged, there are no security issues. If there are issues identified, the analyst must communicate and escalate to the appropriate teams for action.
Generates daily reports to track server room activities, changes, and incidents.
Qualifications
Education and Years of Experience:
H.S. Diploma with 3-5 years of specialized experience in related field. Preferred Bachelor's Degree from an accredited university with 2 years of directly related experience.
Required and Desired Skills/Certifications:
Self-Motivated/ Self starter
Ability to work independently as well as coordinate with team members and contract leadership
Effective time management skills
Ability to anticipate problems & take decisive action
Familiarity with JSP or similar DOD environment
Ability to use MS Office tools, such as Word, Excel, Outlook, SharePoint
Ability to communicate with tenants/customers as well as coworkers
Additional Requirements: None
Min Citizenship Status Required: US Citizen with an active DOD Secret (will be upgraded to TS/SCI)
Physical Requirements:
Sitting/Standing/Flexibility: Ability to walk, stand and sit for 8 or more hours when in an office building environment
Speech/Reading: Ability to speak, read, and write English proficiently and deliver a variety of instructions furnished in written, verbal, diagram, or schedule form
Lifting: Ability to lift items weighing up to 50 pounds
Vision/Hearing: Ability to understand a variety of instructions furnished in written, verbal, diagram, or schedule form
Safety: Ability to understand and communicate safety precautions when necessary
Location: Pentagon, 1400 Defense Blvd., Washington, D.C. 20301
Working at DMI
DMI is a diverse, prosperous, and rewarding place to work. Being part of the DMI family means we care about your wellbeing. As such, we offer a variety of perks and benefits that help meet various interests and needs, while still having the opportunity to work directly with a number of our award-winning, Fortune 1000 clients. The following categories make up your DMI wellbeing:
Community – Blood drives, volunteering opportunities, Holiday parties, summer picnics, Tech Chef, Octoberfest just to name a few ways DMI comes together as a community
Convenience/Concierge – Virtual visits through health insurance, pet insurance, commuter benefits, discount tickets for movies, travel, and many other items to provide convenience
Development – Annual performance management, continuing education, and tuition assistance, internal job opportunities along with career enrichment and advancement to help each employee with their professional and personal development
Financial – Generous 401k match for both pre-tax and post-tax (ROTH) contributions along with financial wellness education, EAP, Life Insurance and Disability help provide financial stability for each DMI employee
Recognition – Great achievements do not go unnoticed by DMI through Annual Awards ceremony, service anniversaries, peer-to-peer acknowledgment through Spotlight, employee referral
Wellness – Healthcare benefits, Wellness programs provide employees with several wellness options
Employees are valued for their talents and contributions. We all take pride in helping our customers achieve their goals, which in turn contributes to the overall success of the company. The company does and will take affirmative action to employ and advance in employment individuals with disabilities and protected veterans, and to treat qualified individuals without discrimination based on their physical or mental disability or veteran status. DMI is an Equal Opportunity Employer Minority/Female/Veterans/Disability. DMI maintains a drug-free workplace.
No Agencies Please
Applicants selected may be subject to a government security investigation and must meet eligibility requirements for access to classified information. US citizenship may be required for some positions.

Expected salary:

Location: Washington DC

Job date: Fri, 25 Aug 2023 03:24:44 GMT

Apply for the job now!