Job Vacancy Information Technology Project Manager Federal government of the United States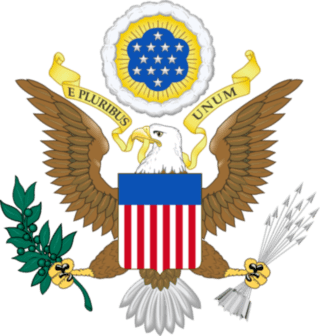 Job title: Information Technology Project Manager

Company: Federal government of the United States

Job description: Summary
For more information on the Department of Justice and the United States Attorneys' Offices, visit .
As needed, additional positions may be filled using this announcement.
This position is also being announced to All U.S. Citizens and Nationals under 23-EOUSA-12101337-DE.
Overview
Open & closing dates
08/22/2023 to 09/05/2023
Salary
$112,015 – $145,617 per year
Pay scale & grade
GS 13
Location
1 vacancy in the following location:
Remote job
No
Telework eligible
Yes—as determined by the agency policy.
Travel Required
Occasional travel – You may be expected to travel for this position.
Relocation expenses reimbursed
No
Appointment type
Permanent –
Work schedule
Full-time –
Service
Competitive
Promotion potential
None
Job family (Series)
Supervisory status
No
Security clearance
Drug test
Yes
Position sensitivity and risk
Trust determination process
Announcement number
23-EOUSA-12101338-MS
Control number
744904000
This job is open to
Clarification from the agency
Well-qualified surplus/displaced Federal employees (CTAP/ICTAP) in the local area and current/former Federal employees in permanent competitive service positions (status candidates). VEOA eligibles and those eligible for non-competitive appointment under special hiring authority, e.g., Individuals with Disabilities, Military Spouses, former Overseas employees, VISTA/Peace Corps, some Land Management employees, and certain veterans ( e.g. 30% Disabled). See link in "How to Apply".
Duties
This position serves as an IT Project Manager located in the Enterprise Voice Services (EVS) staff, Office of the Chief Information Officer (OCIO), Executive Office for United States Attorneys (EOUSA), US Department of Justice. Typical duties include:
-Develop and oversee execution of EVS projects to provide unique services or products in assigned area inclusive of data, voice and video.

-Plan and implement policies and procedures related to assigned specialties of end-user Voice over IP (VoIP) and legacy telephony services, unified communication services, Voice Services major applications development and maintenance, Local network infrastructure transport and capability enablement and overall project management of the EVS products.

-Develop business case, project requirements, milestones, and budget scope, and controls resources and assumes scope of responsibility for completion of assigned projects.

-Oversee and validate the successful delivery of all work products in accordance with the Statement of Work (SOW).

-Carry out activities and initiatives associated with enterprise-wide coordination, management, and policy application.

-Serve as technical expert on new or advanced hardware and software applications.
Responsibilities will increase and assignments will become more complex as your training and experience progress.
Requirements
Conditions of Employment
You must be a U.S. Citizen or National.
Initial appointment is conditioned upon a satisfactory pre-employment adjudication. This includes fingerprint, credit and tax checks, and drug testing. Continued employment is subject to a favorable adjudication of a background investigation.
You must be registered for Selective Service, if applicable.
If selected, you may be required to complete a one year probationary period.
Time-in-Grade: Federal employees must meet time-in-grade requirements within 30 days after the closing date of this announcement.
You must meet all qualification requirements within 30 days after the closing date of this announcement and before placement in the position.
Qualifications
Specialized Experience GS-13: Applicants must have at least one full year of specialized experience equivalent to the GS-12 level in federal service Leading enterprise-wide IT modernization efforts related to telecommunication activities in, one or more of, the areas of data, voice, or video; Inclusive to switching technologies and network protocols; Overseeing the successful planning and execution of enterprise data, voice, or video projects, and expertise related to information system security aligning with industry best practices and NIST guidelines; Accomplishing results by communicating expectations to team members; planning, monitoring, and appraising results, and deliverables; and initiating, coordinating, and enforcing policies, and procedures.
Basic Requirement for All Applicants: Information Technology (IT)-related experience, obtained through paid or unpaid experience and/or completion of specific, intensive training, demonstrating each of the following competences: * Attention to Detail – Is thorough when performing work and conscientious about attending to detail.
Customer Service – Works with clients and customers (that is, any individuals who use or receive the services or products that your work unit produces, including the general public, individuals who work in the agency, other agencies, or organizations outside the Government) to assess their needs, provide information or assistance, resolve their problems, or satisfy their expectations; knows about available products and services; is committed to providing quality products and services.
Oral Communication – Expresses information (for example, ideas or facts) to individuals or groups effectively, taking into account the audience and nature of the information (for example, technical, sensitive, controversial); makes clear and convincing oral presentations; listens to others, attends to nonverbal cues, and responds appropriately.
Problem Solving – Identifies problems; determines accuracy and relevance of information; uses sound judgment to generate and evaluate alternatives, and to make recommendations.
Interagency Career Transition Assistance Plan (ICTAP)- The ICTAP provides eligible displaced Federal competitive service employees with selection priority over other candidates for competitive service vacancies. If your agency has notified you in writing that you are a displaced employee eligible for ICTAP consideration, you may receive selection priority if: 1) this vacancy is within your ICTAP eligibility; 2) you apply under the instructions in the announcement; and 3) you are found well-qualified for this vacancy. To be well-qualified, you must satisfy all qualification requirements for the vacant position and receive a score of 85 or better on established ranking criteria. You must provide proof of eligibility to receive selection priority. Such proof may include a copy of your written notification of ICTAP eligibility or a copy of your separation personnel action form. Additional information about ICTAP eligibility is at: .
Career Transition Assistance Plan (CTAP)-The CTAP provides eligible surplus and displaced competitive service employees in the Department of Justice with selection priority over other candidates for competitive service vacancies. If your Department of Justice component has notified you in writing that you are a surplus or displaced employee eligible for CTAP consideration, you may receive selection priority if: 1) this vacancy is within your CTAP eligibility, 2) you apply under the instructions in this announcement, and 3) you are found well-qualified for this vacancy. To be well qualified, you must satisfy all qualification requirements for the vacant position and receive a score of 85 or better on established ranking criteria. You must provide a copy of your written notification of CTAP eligibility with your application. Additional information about CTAP eligibility is at .
Veterans Employment Opportunity Act (VEOA) -VEOA allows eligible veterans to apply and compete for positions announced under merit promotion procedures when the hiring agency is recruiting from outside its own workforce. To be eligible for a VEOA appointment, a veteran must be honorably separated and either a preference eligible or have substantially completed three (3) or more years of continuous active military service. If you are applying for a Merit Promotion announcement and wish to be considered under VEOA, you must submit a copy of the Member Copy 4 of your DD-214, in addition to any other required documents listed on this announcement.
Special Employment Consideration – Persons with disabilities, veterans with a compensable service-connected disability of 30% or more, certain other veterans, spouses of certain members of the armed forces, and returning Peace Corps volunteers are examples of individuals who are potentially eligible for non-competitive appointments. For further information, click on the links provided below . You must specify in your online questionnaire under what authority you wish to be considered and submit appropriate documentation to verify your eligibility.

Noncompetitive Appointment Authorities Links:
Education
Cannot qualify based on education. Please do not include transcripts in application package.
Additional information
Payment of relocation expenses will not be authorized.
The Department of Justice offers a comprehensive benefits package that includes, in part, paid vacation; sick leave; holidays; telework; life insurance; health benefits; and participation in the Federal Employees Retirement System.
Selective Service: If you are a male applicant born after December 31, 1959, you must certify that you have registered with the Selective Service System or are exempt from having to do so under the Selective Service Law. See .

Reasonable Accommodation Statement: Federal Agencies must provide reasonable accommodation to applicants with disabilities, where appropriate. Applicants requiring reasonable accommodation for any part of the application and hiring process should contact the hiring agency directly. Determinations on requests for reasonable accommodation will be made on a case-by-case basis.

EEO Statement: The United States Government does not discriminate in employment on the basis of race, color, religion, sex, national origin, political affiliation, sexual orientation, marital status, status as a parent, genetic information, disability, age, membership or non-membership in an employee organization, or on the basis of personal favoritism.

Diversity Statement: As the federal agency whose mission is to ensure the fair and impartial administration of justice for all Americans, the Department of Justice is committed to fostering a diverse and inclusive work environment. To build and retain a workforce that reflects the diverse experiences and perspectives of the American people, we welcome applicants from the many communities, identities, races, ethnicities, backgrounds, abilities, religions, and cultures of the United States who share our commitment to public service.

A career with the U.S. government provides employees with a comprehensive benefits package. As a federal employee, you and your family will have access to a range of benefits that are designed to make your federal career very rewarding. .

Expected salary: $112015 – 145617 per year

Location: Washington DC

Job date: Sat, 02 Sep 2023 04:53:37 GMT

Apply for the job now!