Job Vacancy Information Communication Technology (ICT) Intern HDR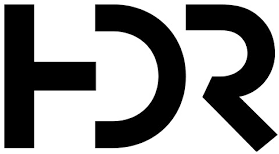 Job title: Information Communication Technology (ICT) Intern

Company: HDR

Job description: About Us
At HDR, we specialize in engineering, architecture, environmental and construction services. While we are most well-known for adding beauty and structure to communities through high-performance buildings and smart infrastructure, we provide much more than that. We create an unshakable foundation for progress because our multidisciplinary teams also include scientists, economists, builders, analysts and artists. That's why we believe diversity is our greatest strength. HDR is proud to be an equal opportunity workplace and an affirmative action employer.
Watch Our Story:
We believe that the way we work can add meaning and value to the world. That ideas inspire positive change. That coloring outside the lines can illuminate fresh perspectives. And that small details yield important realizations. Above all, we believe that collaboration is the best way forward.
Primary Responsibilities
In this role, you will:
Gain real-world experience on exciting projects by applying standard engineering techniques and procedures to work with Building Information Modeling (BIM) programs to design ICT (Information Communication Technology), ESS (Electronic Security Systems) and AV (Audio Visual) systems
Work under the guidance and direct supervision of senior-level Engineers to assist them in researching and designing security systems involving AV systems, Information Communication Technology (ICT), CCTV's and card access equipment
Connect with recent college graduates and our company leaders through mentoring and young professionals programs
Perform other duties as needed
Qualifications
Required Qualifications
Must be currently enrolled in and undergraduate or graduate engineering program or closely related field during the summer of 2024
Attention to detail is a must
Ability to work independently and as part of a team
Self-starter with excellent writing, comprehension, problem-solving and communication skills
Experienced with Microsoft Office Suite
Preferred Qualifications
Prefer candidates pursuing a degree in Electrical or Telecommunication Engineering
Prefer 2+ years completed toward degree with 3.0+ GPA
Experience with Revit
Demonstrated knowledge of software packages related to field of study/industry
Preference given to local candidates.
Why HDR
At HDR, we know work isn't only about who you work for it's also about what you do and how you do it. Led by the strength of our values and a culture shaped by employee ownership, we network with each other, build on each other's contributions, and collaborate together to make great things possible. When you join HDR, we give you license to do the same. We help you take charge of your career, giving you multiple growth opportunities along the way.

Expected salary:

Location: Omaha, NE

Job date: Sat, 02 Sep 2023 03:47:34 GMT

Apply for the job now!