Job Vacancy Implementation Engineer _ Telecommunications Engineer – II iTech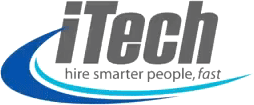 Job title: Implementation Engineer _ Telecommunications Engineer – II

Company: iTech

Job description: Job Description
Chat Note:
· Notes from the Manager:
· SAP experience preferred
· 3PL management a plus
· WMS experience a plus
Description:
1EPR Contractor Responsibilities

Job openings:

1 – Haslet, TX
This role will be to provide on-site support for the Network Distribution Centers during stabilization period of 1ERP – SAP S/4 Hana rollout. This position will require the applicant to be on-site to better support the needs of the operation. Network DC location is located in Haslet, TX (705K sq ft),

Daily responsibilities include but not limited to:
Creation of system support tickets for found defects from operations team
Creation of SAP outbound delivery to support emergency order and repair functions
Partnering with both 3PL to resolve fallout issues from WMS and SAP
Partnering with Inventory Control team and 3PL to resolve return discrepancies
Ensuring all inventory is converted from components to kits supporting return function
Communication to 3PLs /Equipment for requested inventory movement (project to project stock transfers, project to excess transfers)
Review of inbound discrepancies for orders not WMS
Provide support for resolving inventory out balance issues from SAP to WMS
Weekly responsibilities include but not limited to:
Inventory value reporting through Webi and S/4
SAP ticket metrics
SAP issue/change request review with DCs
Ideal applicant would have experience in SAP, WMS, SmartSheet, Google Sheet/Forms, proficient in MS office suite. Should be attentive to detail, accurate in data reporting. Enjoying working in a DDC support role.

Expected salary:

Location: USA

Job date: Wed, 12 Jul 2023 00:55:03 GMT

Apply for the job now!