Job Vacancy Group General Manager, Contract Logistics (CLS) – IL, CA, TX APL Logistics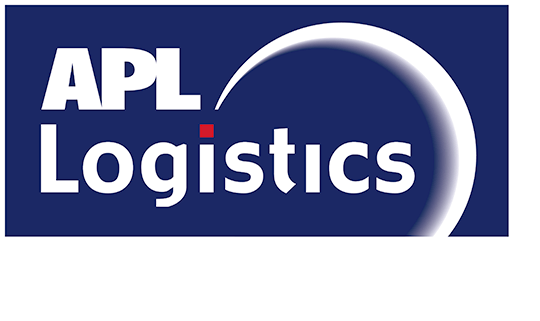 Job title: Group General Manager, Contract Logistics (CLS) – IL, CA, TX

Company: APL Logistics

Job description: Overview:
The Group Manager is responsible for the overall performance of warehouses, including financial, budget, P&L, safety, operations, customer service, office operations and IT. The Group Manager assists senior management in establishing and achieving warehouse performance and financial objectives such as productivity, customer service and profit through the application of the ACI (Continuous Improvement Model) among other tools. The Group Manager ensures that the established warehouse performance objectives are met efficiently in an effort to reduce waste and is accountable for achieving prescribed Company objectives in regard to cost, quality, productivity, customer service and profit for multiple locations, multiple accounts and multiple customers. Within the scope of this position's responsibilities, the incumbent must apply the APL Logistics Continuous Improvement (ACI) Model for operational efficiency to improve business processes, increase proficiency and increase efficiency through waste elimination while at the same time, meeting corporate values and objectives and Customer Service objectives.
Responsibilities:
This position is responsible for, but not limited to, the following:
Operations
Ensures development of systems and procedures for operating and managing physical facilities, human resources, safety, equipment, and products in a profitable manner.
Collaborate with IT so the transportation information systems meet Company objectives and facilitate the efficient operations of transportation.
Plans, directs and implements warehouse operations and administrative support to meet prescribed productivity and service goals.
Operates in compliance with Federal and State regulations.
Apply 5S Lean methodology using a structured 5 step approach to designing, attaining and maintaining a high level of housekeeping and work process organization.
Labor Management

Develops a productive and motivated work team by creating programs for hiring, training, professional development, coaching and counseling.
Adheres to the Company performance management system and provides a regular forum for two-way communication in reviewing past performance, setting future goals, and clearly defining expectations. Ongoing feedback is a key ingredient in effective performance management.
Reviews staffing plans to ensure consistent and adequate for attainment of objectives.
Management Information Systems

Ensures the creation of the necessary transportation information systems to meet Company objectives and facilitate the efficient operations of transportation.
Remains knowledgeable regarding changes in hardware and software technology.
Customer Service

Assists in the establishment of customer service standards for all accounts and communicates and emphasizes the importance of these standards to all personnel.
Assures that customer accounts receive the required level of transportation and administrative support.
Maintains appropriate contact with all accounts and responds to requests when made.
Equipment & Facilities

.Assists in the procurement of equipment in the facilities required to assure efficient operation and meet Company profit goals.
Develops suitable programs for maintaining Company standards of safety, sanitation, maintenance, security, housekeeping, and work habits in the operation of equipment and facilities in a manner that assures their most safe and efficient operation.
Keeps informed of relevant new technology and makes recommendations as necessary.
Miscellaneous

.Participates in local trade, professional and civic associations as a representative of the Company.
Remains knowledgeable regarding changes in hardware and software technology as they apply to warehouse operations.
Key Results:
Organize processes to the optimal level through continual focus on the identification and elimination of waste.
Developing and managing a budget for multiple locations within company guidelines; determining various business plans that will produce results that exceed budget goals.
Growth and development of new and existing business opportunities
Qualifications
Qualifications:
Minimum 7 years 3PL warehousing experience required
Minimum 5 years management experience required
Strong working knowledge of PC software use including Word, Excel, Outlook and PowerPoint
Excellent interpersonal, oral and written communication skills required
Must be able to develop and manage budgets
Must be able to analyze and comprehend data
Attention to detail
Understand and manage Lean/Six Sigma Process
Must be willing to travel extensively when required by business conditions/renewals/site projects
Must drive for results, exceed goals successfully, very bottom-line oriented, steadfastly pushes self and others for results
Must be able to motivate and develop teams and individuals in successfully completing duties
Makes good decisions based on a mixture of analysis, wisdom, experience and judgment
Must be action oriented and exhibit strong leadership
Must inspire trust and build a culture of integrity through implementing processes and systems that support the APLL Code of Conduct
Looks toward the broadest possible view of an issue/challenge, scenario; can discuss multiple aspects and impacts of issues and project them into the future
Must be able to adapt and respond to change and be able to lead people through change
Must be able to cope with pressure and setbacks
Must inspire a culture of safe behavior through implementing safety awareness, programs and processes
Additional Knowledge, Skills and Abilities
Bachelor's degree preferred in Logistics, Transportation, Business, Distribution
Masters' degree in Business preferred
Teamwork – showing a commitment to teamwork and collaboration
Respect – extending dignity and respect to all people
Integrity – fostering trust and a positive work environment
Innovation – bringing creativity to the workplace
Customer Focus – achieving Company, department, and personal goals through a strong customer focus
Candidates must be within 250 miles of an APL Logistics facility or office.
The typical salary range for this position is: $114,345 – $150,000.
The actual salary offer will take into account multiple factors including skills, experience, education and location. Please note that the salary details listed in role postings reflect the base salary only, not total compensation, which includes bonus and benefits.
Candidates are eligible for the following benefits:

Annual Fixed Contribution
Medical, Dental, Vision, and Life & Disability coverage
Accident/Critical Illness/Hospital Indemnity Benefits
Tuition reimbursement and student loan assistance
Employee Assistance Program (EAP)
Health Savings Account (HSA) with employer funding and wellness incentives
Flexible Spending Account (FSA)
Employee Referral Program
Expected salary: $114345 – 150000 per year

Location: Minooka, IL

Job date: Thu, 13 Jul 2023 04:15:32 GMT

Apply for the job now!