Job Vacancy GRADUATE ENGINEER – Telecommunications City of Houston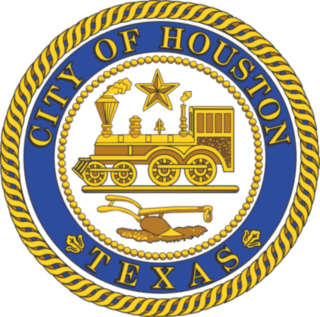 Job title: GRADUATE ENGINEER – Telecommunications

Company: City of Houston

Job description: POSITION OVERVIEW
Applications Accepted from: All Persons Interested
Section: Office of the City Engineer

Location: 1002 Washington Avenue

Workdays & Hours: Monday – Friday, 8:00 a.m.- 5:00 p.m.*

Subject to change*
DESCRIPTION OF DUTIES/ESSENTIAL FUNCTIONS

OVERVIEW: The Houston Public Works Department (HPW) is the largest and most diverse public works organization in the country. The department is responsible for streets, drainage, producing and distributing water, collecting and treating wastewater, and permitting and regulation of construction. Accredited by the American Public Works Association, our over 4,000 dedicated public servants work together to create a strong foundation for Houston to thrive.

Within the Department, the Houston Permitting Center Service Line (HPC) administers & enforces over 400 permit types for the City of Houston and its jurisdictions, annually reviews over 65 thousand commercial & residential plans, and manages over $80M in revenue and expenditures, respectively, related to permitting & regulatory operations.
The Graduate Engineer provides a support role within the Office of The City Engineer (OCE). OCE is dedicated to enforcing the City of Houston's (City) Infrastructure Design Manual for Telecommunications projects within the City's right-of-way. The candidate will be expected to receive a professional engineering license within five years of being hired as a graduate engineer.
Key Responsibilities include, but not limited to the following:

Review, comment and approve drawings and documents for permit applications for Telecommunication projects.
Review, understand and implement requirements and guidelines from City's Infrastructure Design Manual (IDM) and City/State Ordinances for Telecommunication permits.
Assists in updating the City's Infrastructure Design Manual (IDM) and specifications.
Interacts with engineering community concerning various issues and proposes solutions to problems revealed by interactions.
Updates and tracks plan reviews using the City's current software and reference drawings.
Assists Supervising and Managing Engineers to complete tasks and special projects as required.
Discusses engineering matters and provides guidance to consultants, owners and the general public with regards to engineering design requirements.
Schedule meetings, creates meeting agendas and tracks minutes of meetings.
Requires ability to communicate, interface and coordinate effectively, both orally and in writing and maintain excellent relations with customers and different groups in the City.
Performs other duties as assigned.
WORKING CONDITIONS

The position is physically comfortable. The individual has discretion about walking, standing, etc. There are no major sources of discomfort, i.e., essentially normal office environment with acceptable lighting, temperature and air conditions.
This is a Houston Public Works Emergency Management position at the Tier III Level.
MINIMUM REQUIREMENTS
EDUCATIONAL REQUIREMENTS

Requires graduation from an approved curriculum in engineering that is approved by the State Board of Registration for Professional Engineers as of satisfactory standing.
OR
Requires graduation from an Engineering or related science curriculum at a recognized institution of higher education, other than a curriculum approved by the Board, and passage of the eight – hour fundamentals of engineering examination prescribed by the Board.
OR
Possession of a valid Engineering-in-Training Certificate issued by the Board under the current requirements of the Texas Engineering Practice Act.
EXPERIENCE REQUIREMENTS

No experience is required.
LICENSE REQUIREMENTS

None
PREFERENCES
Preference may be given to applicants with the following:
Technical writing experience.
Proficiency using Rules & Regulations Technical Standards and Microsoft Office applications.
Excellent communication skills and superior customer service attributes.
**Preference shall be given to eligible veteran applicants provided such persons possess the qualifications necessary for competent discharge of the duties involved in the position applied for, such persons are among the most qualified candidates for the position, and all other factors in accordance with Executive Order 1-6.**
GENERAL INFORMATION
SELECTION/SKILLS TESTS REQUIRED:

Work Sample Exercise, application review and/or interview.
SAFETY IMPACT POSITION: No

If yes, this position is subject to random drug testing and if a promotional position, candidate must pass an assignment drug test.
SALARY INFORMATION

Factors used in determining the salary offered include the candidate's qualifications as well as the pay rates of other employees in this classification.
Pay Grade 22
APPLICATION PROCEDURES

Only online applications will be accepted for this City of Houston job and must be received by the Human Resources Department during active posting period. Applications must be submitted online at: .
To view your detailed application status, please log-in to your online profile by visiting:

or call 832-393-6015.
If you need special services or accommodations, call 832-393-6015. (TTY 7-1-1)
If you need login assistance or technical support call 855-524-5627.
Due to the high volume of applications received, the Hiring Department will contact you directly, should you be selected to advance in our recruitment process.
All new and rehires must pass a pre-employment drug test and are subject to a physical examination and verification of information provided.
EOE Equal Opportunity Employer

The City of Houston is committed to recruiting and retaining a diverse workforce and providing a work environment that is free from discrimination and harassment based upon any legally protected status or protected characteristic, including but not limited to an individual's sex, race, color, ethnicity, national origin, age, religion, disability, sexual orientation, genetic information, veteran status, gender identity, or pregnancy.
The city offers a competitive benefits program, including competitively priced health coverage and a defined contribution pension plan.
Benefits include:
Medical
Dental
Vision
Wellness
Life insurance
Long-term disability
Retirement pension
457 deferred compensation plan
Employee Assistance Program
10 days of vacation each year
10 city holidays, plus one floating holiday
Flexible schedules
Professional development opportunities
Transportation/parking plan
Section 125 pretax deductions
Dependent Care Reimbursement Plan
Healthcare Flexible Spending Account
For plan details, visit

Expected salary: $2459.14 – 2709.55 per month

Location: Houston, TX

Job date: Sat, 12 Aug 2023 07:53:03 GMT

Apply for the job now!