Job Vacancy General Maintenance Technician (HVAC) Facilities Management, Columbia (RICHLAND) State of South Carolina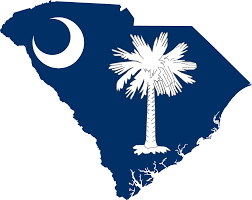 Job title: General Maintenance Technician (HVAC) Facilities Management, Columbia (RICHLAND)

Company: State of South Carolina

Job description:
Plans, organizes, directs and coordinates installation, maintenance, preventive maintenance and emergency repair of boilers and related systems at all institutions throughout the state.
Instructs and trains operators in the operation of boiler systems throughout the Agency.
Performs necessary tests and collects data for improving efficiency and performance of boiler systems.
Prepares specification for replacement equipment.
Obtains and maintains EPA certification to recover, reclaim, and recycle CFC's and HCFC's.
Must have ability to use all tools, equipment, materials and manuals associated with boilers and related systems.
Must be able to supervise, direct, and work with others.
Position requires traveling to institutions statewide.
Must Successfully Complete eight (8) weeks SCDC Basic Training upon hire.
Questions regarding the application process, this job posting or any other postings with the SCDC should be directed to:
Recruiting and Employment Services

(803) 896-1649
State of South Carolina Minimum Requirements:

A high school diploma and professional experience directly related to the area of employment.
SCDC Minimum Requirements: (Or an acceptable equivalency as approved by the Division of State Human Resources).
A High School diploma.
Five (5) years of experience in the repair of boiler equipment and related systems.
Two (2) years in a supervisory capacity.
Must have a CDL "class a" license or obtain within six (6) months of employment.
The South Carolina Department of Corrections is committed to providing equal opportunities to all applicants and does not discriminate on the basis of race, color, religion, sex (including pregnancy), national origin, age (40 or older), disability or genetic information.
Supplemental questions are considered part of your official application. Any misrepresentation will result in your disqualification from employment. Please complete the state application to include all current and previous work history and education.

Expected salary: $43030 – 55589 per year

Location: Richland County, SC

Job date: Fri, 19 Aug 2022 06:44:52 GMT

Apply for the job now!